Baked Cheese Grits
About this Recipe
A delicious baked twist on classic cheese girts.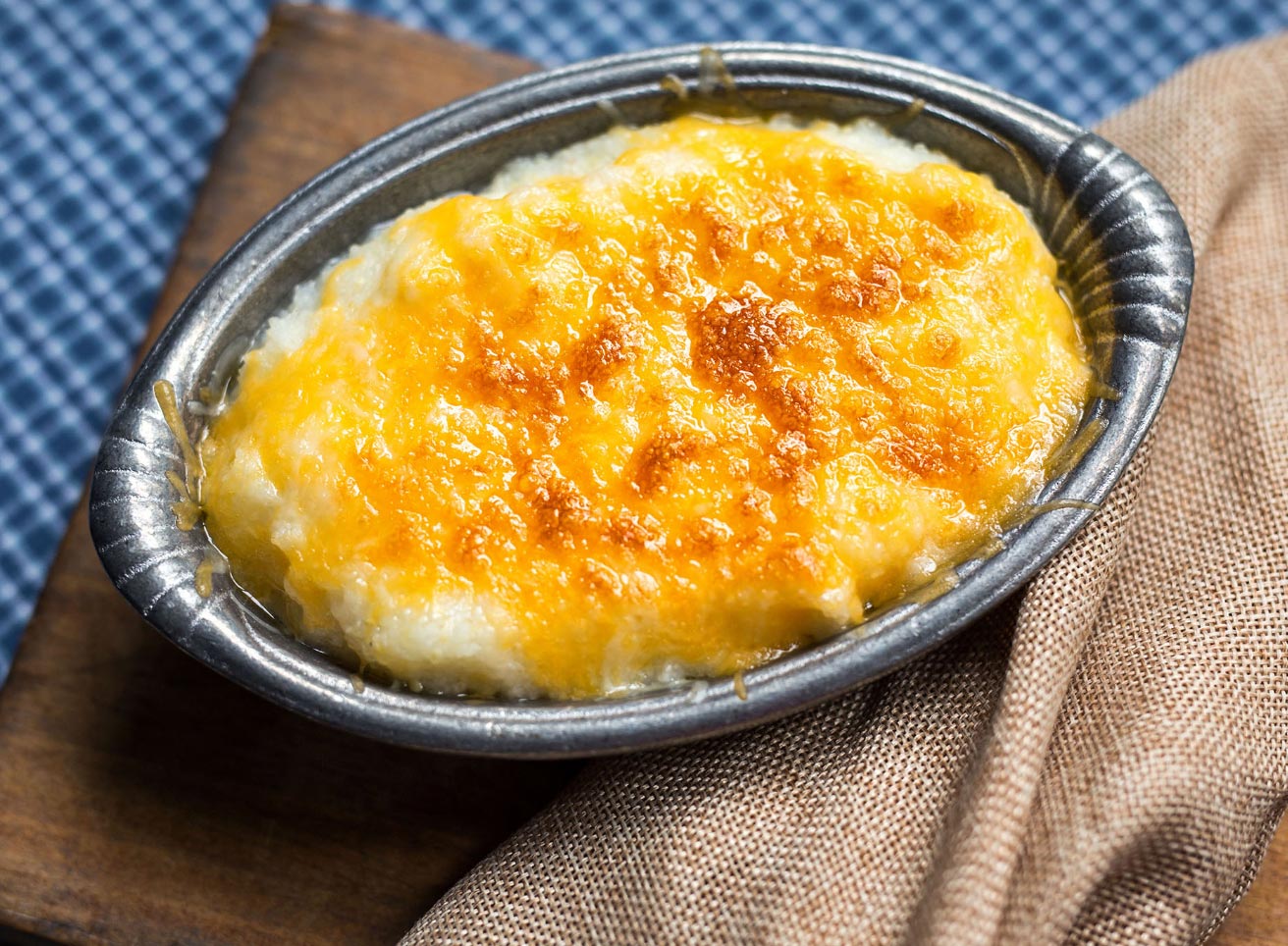 Baked Cheese Grits
Directions
Put oven rack in middle position and preheat oven to 350°F.
Add water and 3/4 tsp salt to a 4-quart heavy pot and bring to a boil. Add grits in a slow stream, stirring constantly. Reduce heat and gently simmer, stirring frequently to avoid sticking, until very thick (about 30 minutes).
Add butter, remaining 1.5 tsp salt, pepper, garlic, and cheese. Stir until butter and cheese are melted.
Lightly beat eggs and milk in a small bowl, then stir into grits until combined.
Pour into an ungreased 8-inch square baking dish (2 inches deep) and bake until set and lightly browned (about 1 hour). Serve immediately.
Ingredients
1/2 tsp black pepper
1/2 cup Nature's Best Dairy® Butter, Unsalted
3 - Nature's Best Dairy® Egg(s)
1 cup Nature's Best Dairy® Milk, Whole
2 tbsp Peak Fresh Produce® Garlic, Clove(s), chopped
2 1/4 tsp salt
6 cups water
1/2 LB West Creek® Cheese Shredded, Cheddar
2 cups West Creek® Grits, Enriched White