Balsamic Apple Gruyere Cheese Panini
About this Recipe
Sourdough bread, crisp green apples, creamy Gruyere and homemade balsamic vinaigrette combine for a gourmet grilled cheese sandwich.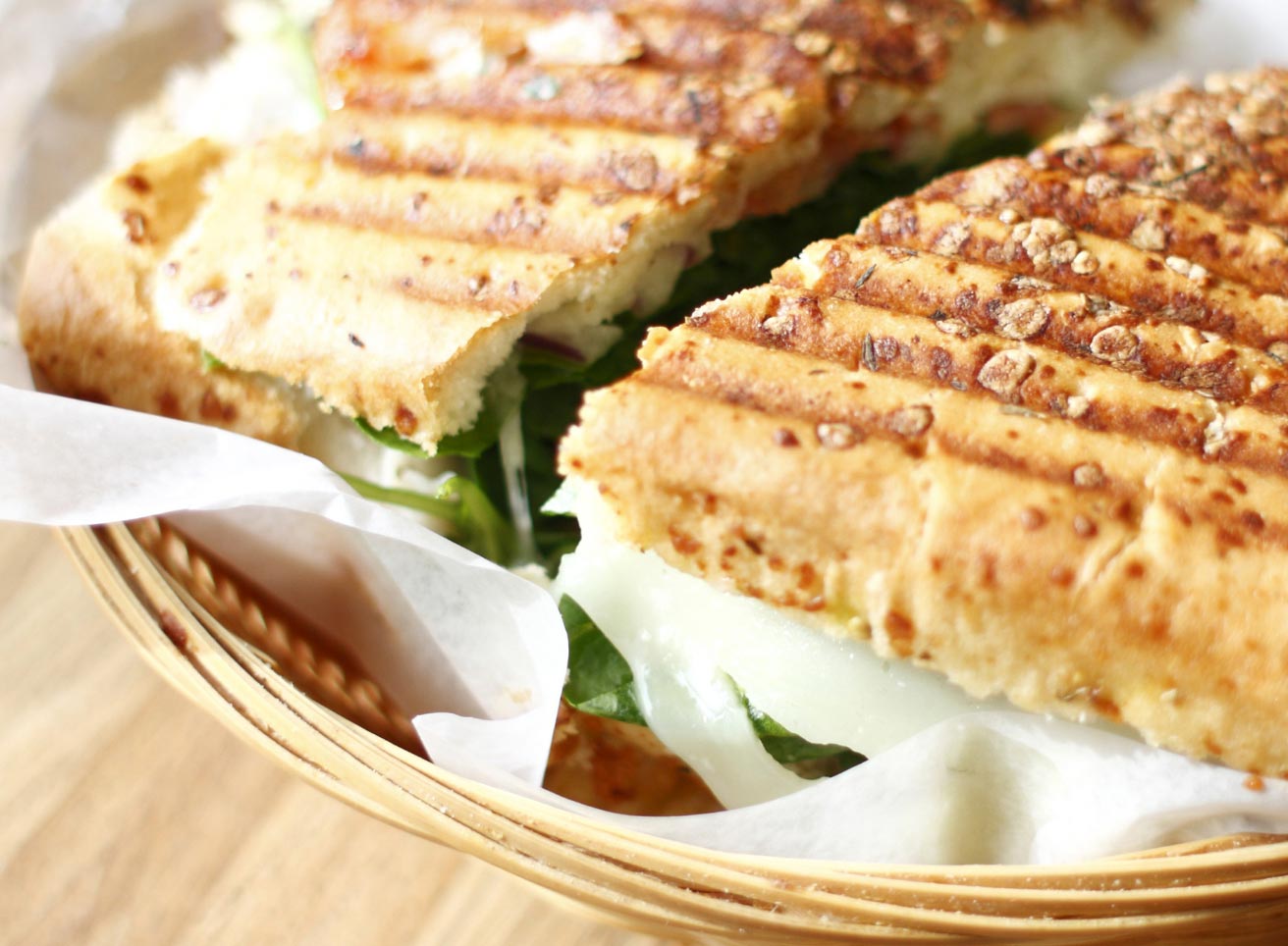 Balsamic Apple Gruyere Cheese Panini
Directions
Preheat panini press.
Brush one side of each slice of bread with olive oil.
To make balsamic vinaigrette, whisk together balsamic vinegar, garlic, salt, black pepper, olive oil and sea salt together in a medium bowl. Set aside.
To assemble sandwiches, please 8 pieces of bread brush-side-down on clean surface. Place on slice of cheese on each slice of bread. Then place 5 slices of apple on top, depending on size of bread. Drizzle 3 teaspoons of balsamic vinaigrette over apples. Then top with another slice of cheese and another slice of bread.
Press sandwich in panini press for 3-4 minutes until cheese is melted and bread is lightly toasted.
Ingredients
1 tsp. black pepper, ground
1 loaf Heritage Ovens® Bread, Sourdough, cut into 16 1/2-inch slices
2 Peak Fresh Produce® Apple(s), Granny Smith, cored, not peeled, thinly sliced
1 Tbsp. Peak Fresh Produce® Garlic, Clove(s), finely chopped
2 Tbsps. Piancone® Oil, Olive
2/3 cup Piancone® Oil, Olive, Extra Virgin
1/4 cup Piancone® Vinegar, Balsamic
11 oz. West Creek® Cheese, Gruyère, thinly sliced
1/2 tsp. West Creek® Salt