BBQ Baby Back Ribs
About this Recipe
Serve with Bacon Mustard Brussels Sprouts and Bacon Macaroni Salad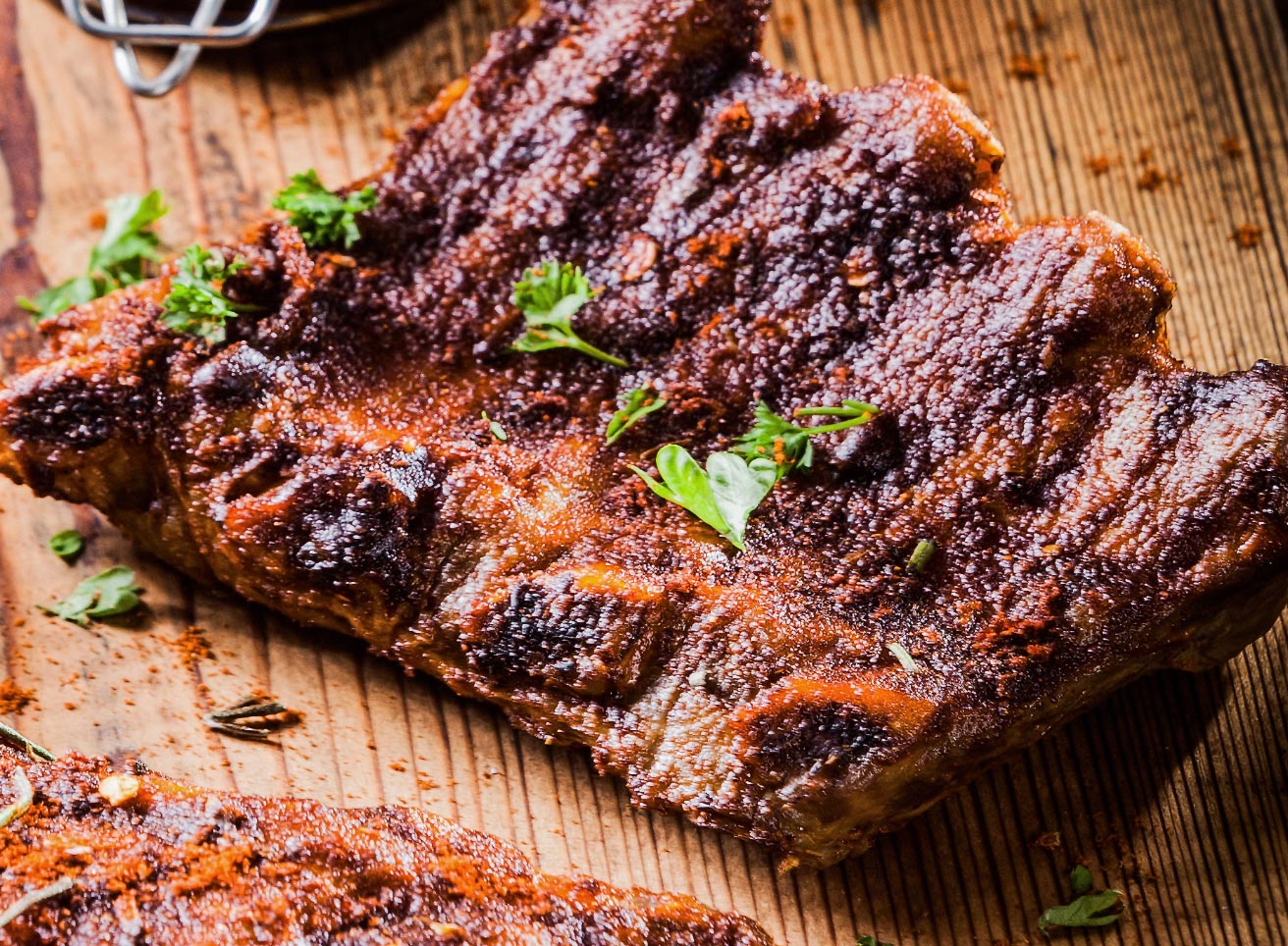 BBQ Baby Back Ribs
Directions
Combine all the spices and sugar together to make the rub.
Score back of the ribs with a sharp knife.
Liberally coat ribs with rub. If you are smoking the ribs, place them in a smoker and cook approximately 3 hours between 250 and 300 degrees.
Evenly place ribs in aluminum pan, pour in cider vinegar and beer, and wrap tightly with foil.
Place back in hot smoker or oven for two hours at 250 degrees.
Coat with sauce (unless you want "dry Ribs", then don't) smoke for 1 more hour at 250. If you are not smoking the ribs, after you coat the ribs with the rub, place them in a braising pan with cider and beer.
Cover and cook at 300 degrees for 2.5-3 hours.
Char on a hot grill and brush on sauce.
Cook another ½ hour on cooler part of grill.
Ingredients
12 oz. beer, amber
2 tbsp black pepper, ground
2 tbsp cayenne pepper, ground
1/4 cup garlic, powder
1/4 cup onion, powder
1/4 cup paprika 
3 racks ribs, baby back, halved
1/4 cup salt, kosher
1/2 cup vinegar, cider
2-3 cup West Creek® BBQ Sauce, Sweet, or as needed
1/4 cup West Creek® Sugar, Brown