Chilean Sea Bass with Edamame
About this Recipe
This complex and flavored-filled dish will be the talk of the table. With the crispy texture of the sea bass, smooth and crunchy confetti slaw, and the crunchy and sweet bacon, this entree is a true treat for the palate!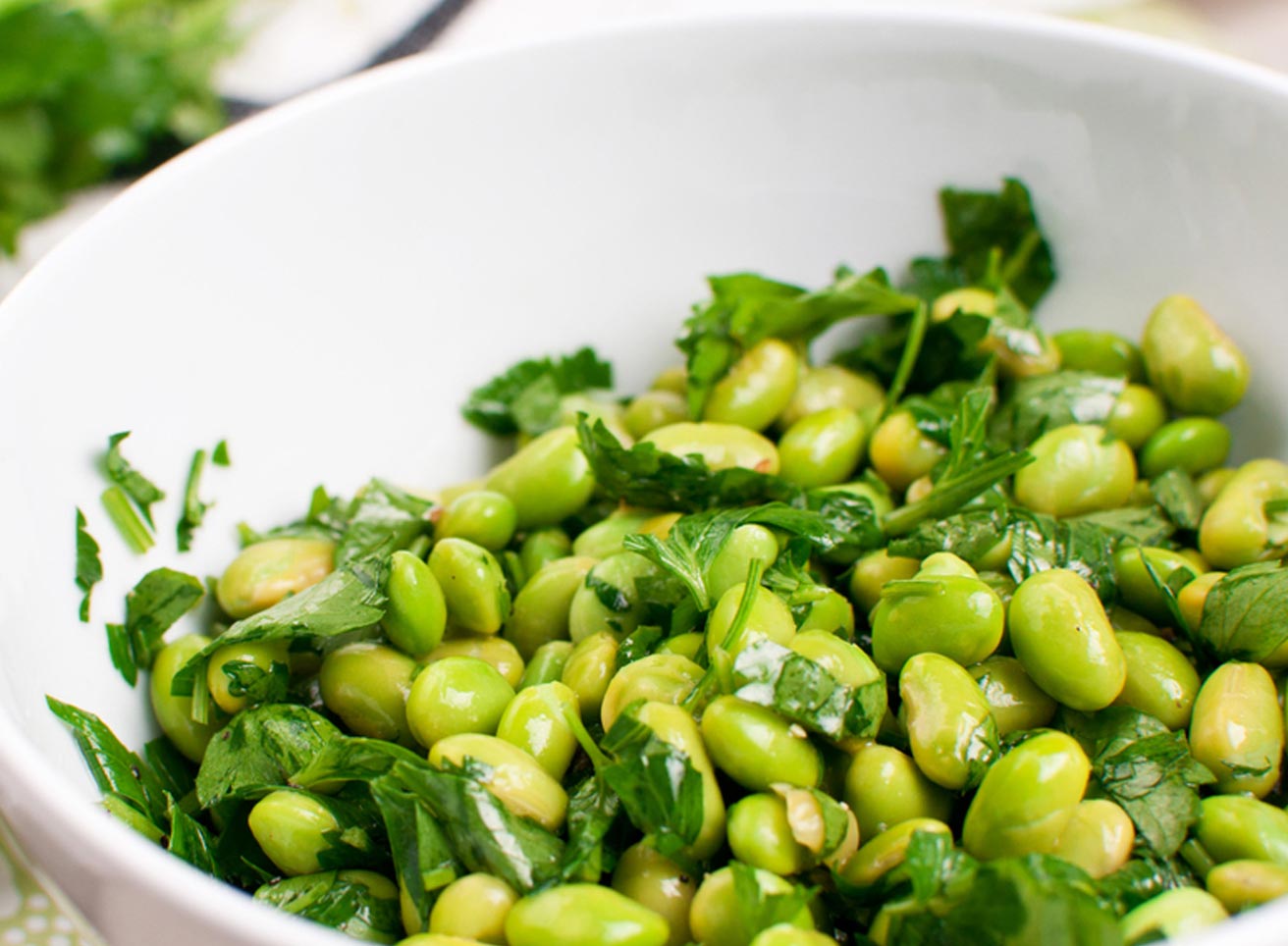 Chilean Sea Bass with Edamame
Directions
Season sea bass portions with salt and pepper, sear in hot canola blend skin side up.
Turn fish over; finish cooking in 400° oven.
Ingredients
1/2 tsp Roma® Black Pepper, Ground
3 oz Roma® Oil, Olive, 75/25 Canola/Extra Virgin Blend
8 6 oz portions Bay Winds® Chilean Sea Bass
1/2 tsp salt, sea
Grilled Corn, Edamame, Cabbage Confetti Slaw
Directions
Grill corn over hot grill, cool and remove kernels from cob.
Add all ingredient to large bowl. Toss gently, thoroughly and refrigerate.
Ingredients
2 tbsp vinegar, apple cider
1/4 tsp Roma® Black Pepper, Ground, to taste
1/4 tsp celery seed, toasted
2 ears corn, fresh on cob, shucked, oiled & seasoned
6 oz edamame, shelled
2 stalks fennel, small diced
1/4 tsp Peak Fresh Produce® Garlic, Clove(s), minced
1 tbsp honey, orange blossom
1 tbsp lemon juice
4 oz West Creek® Mayonnaise
1 head cabbage, napa, ribs removed, medium dice
2 tbsp Peak Fresh Produce® Parsley, Fresh, chopped
1 Peak Fresh Produce® Pepper(s), Red Bell, small diced
1 onion(s), red, small diced
1/4 tsp salt, kosher , to taste
Candied Bacon
Directions
Bread bacon using standard breading procedure. Sprinkle with brown sugar.
Bake in 400° oven and bake until bacon fries breading and brown sugar caramelizes. Hold warm.
Ingredients
3 14-18 ct Ridgecrest® Bacon, Applewood Slice(s), cut in half crosswise
2 cups panko breadcrumbs
3 tbsp West Creek® Sugar, Brown
3 West Creek® Egg(s), Medium, beaten
1 cup flour, all-purpose