Smoky Rosemary Cider
About this Recipe
This smoky libation is the perfect addition to a fall beverage menu. The apple cider provides a nod to the changing seasons, while the combination of tea and McCormick® Smoked Paprika gives the drink a comforting, smoky taste. Rosemary adds just a touch of extra warmth for those colder nights.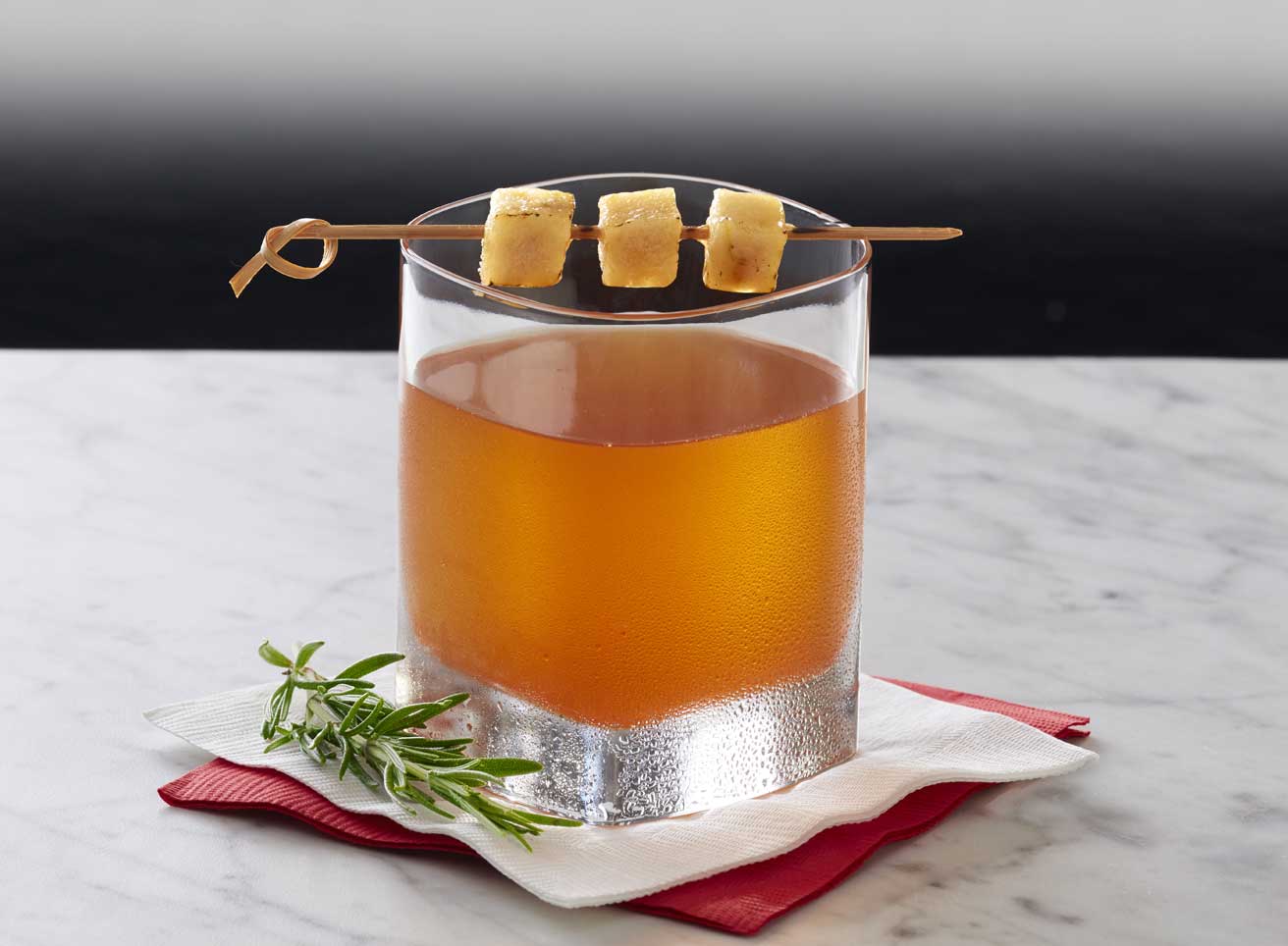 Smoky Rosemary Cider
Directions
Using a brulee torch, burn the rosemary leaves.
In a large shaker, combine the smoked paprika, cider, lapsang tea, and ice. Shake vigorously for 30 seconds.
Strain with a fine mesh sieve and serve up in a chilled glass.
Cut apple into small cubes and burn edges with a brulee torch. Skewer as a garnish along with a fresh rosemary sprig.
Optional: Add 1 oz of mezcal tequila to create a cocktail.
Ingredients
1/4 cup Peak Fresh Produce® Apple(s)
1/2 cup apple cider
1 cup ice
1/4 tsp McCormick Culinary® Smoked Paprika 
1 rosemary, fresh sprigs
1 tbsp McCormick® Culinary Rosemary Leaves
1/4 cup Lapsang Souchong Tea, brewed and cooled