Apple Jack and Blue Bacon Griller
About this Recipe
Not your ordinary grilled cheese sandwich! This takes grilled cheese to a whole new level with its unique combination of flavors--bacon, apples, monterey jack and blue cheeses!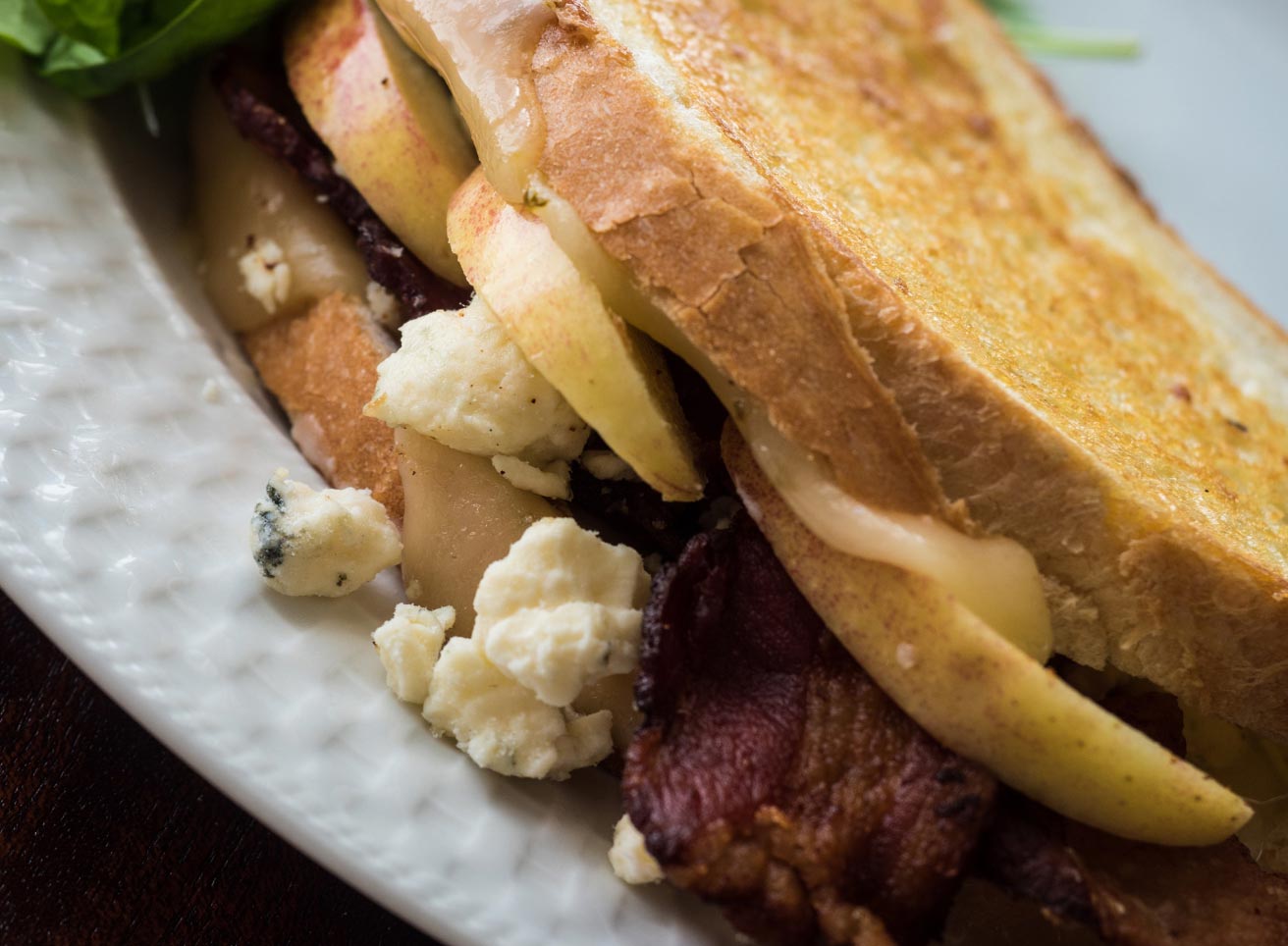 Apple Jack and Blue Bacon Griller
Directions
Butter both sides of bread slices.
Place 2 slices pepper jack cheese on each bread slice.
Sprinkle crumbled blue cheese over 1 slice.
Place on grill; cover and grill until cheeses melt.
Place bacon pieces on bread with blue cheese; top the bacon with apple slices.
Top the bacon side with the remaining slice of bread.
Grill, covered, a few moments. Remove from grill; let rest briefly.
Halve sandwich on the diagonal.
Ingredients
2 slices Heritage Ovens® Bread, Million Dollar White
2 Tbsp. Nature's Best Dairy® Butter
1/2 Peak Fresh Produce® Apple(s), sliced
2 slices Ridgecrest® Bacon, Applewood Slice(s), cooked
1/3 cup Roma® Cheese Crumbles, Blue
4 slices West Creek® Cheese, Pepper Jack