Artichoke Heart and Goat Cheese Pizza
About this Recipe
For a flavorful pizza that's so good it doesn't even need meat, try our crispy Artichoke Heart and Goat Cheese Pizza made with sun-dried tomatoes, olives, artichokes and creamy goat cheese.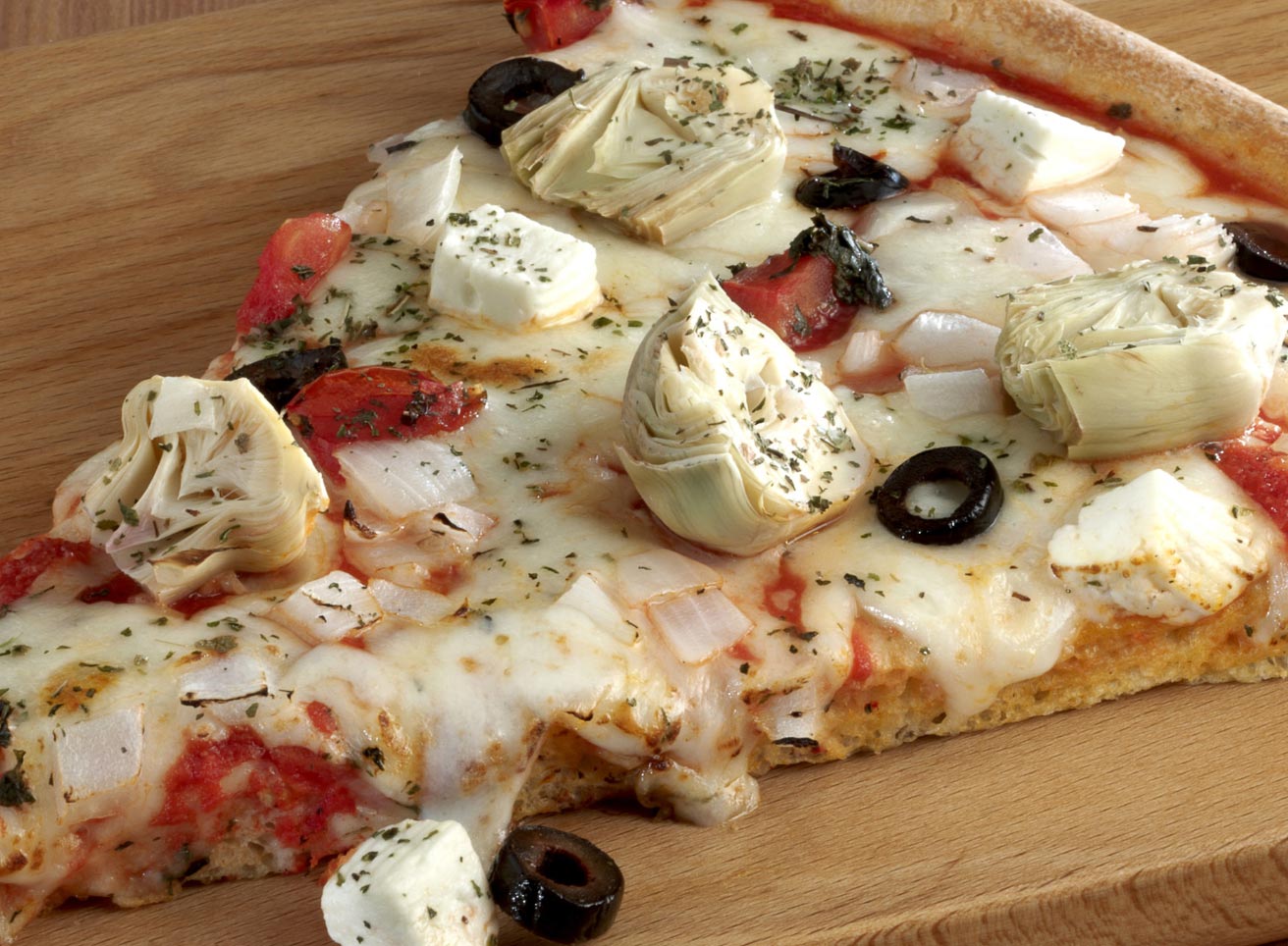 Artichoke Heart and Goat Cheese Pizza
Directions
Preheat oven to 500°F.
Place pizza crust on baking sheet. Brush crust surface with olive oil. Sprinkle with rosemary and garlic; brush again to coat with oil. Bake about 4 minutes or until crust begins to turn golden.
Sprinkle crust with ¼ cup Monterey Jack, leaving 1-inch border. Top with artichokes, tomatoes, goat cheese and olives. Sprinkle with remaining Monterey Jack.
Return to oven and bake 3 to 4 minutes more or until crust is deep golden and cheese is melted.
Cut into wedges and serve.
Ingredients
2 1/2 oz. Nature's Best Dairy® Cheese, Goat, crumbled
10 olive(s), Kalamata, pitted and halved
3 Peak Fresh Produce® Garlic, Clove(s), minced
2 tsp. Peak Fresh Produce® Rosemary, Fresh, minced
2 tsp. Piancone® Oil, Olive, Extra Virgin
12" pizza crust, unbaked
1 Roma® Artichoke Hearts, 14-ounce Can(s), drained
2 oz. tomatoes, sundried oil-packed, sliced thin
1/2 Cup(s). West Creek® Cheese, Monterey Jack, shredded