Asparagus and Avocado Soup
About this Recipe
This deliciously green soup is full of healthy fat and vegetables. It is a great option to transition from summer to fall with your seasonal menu.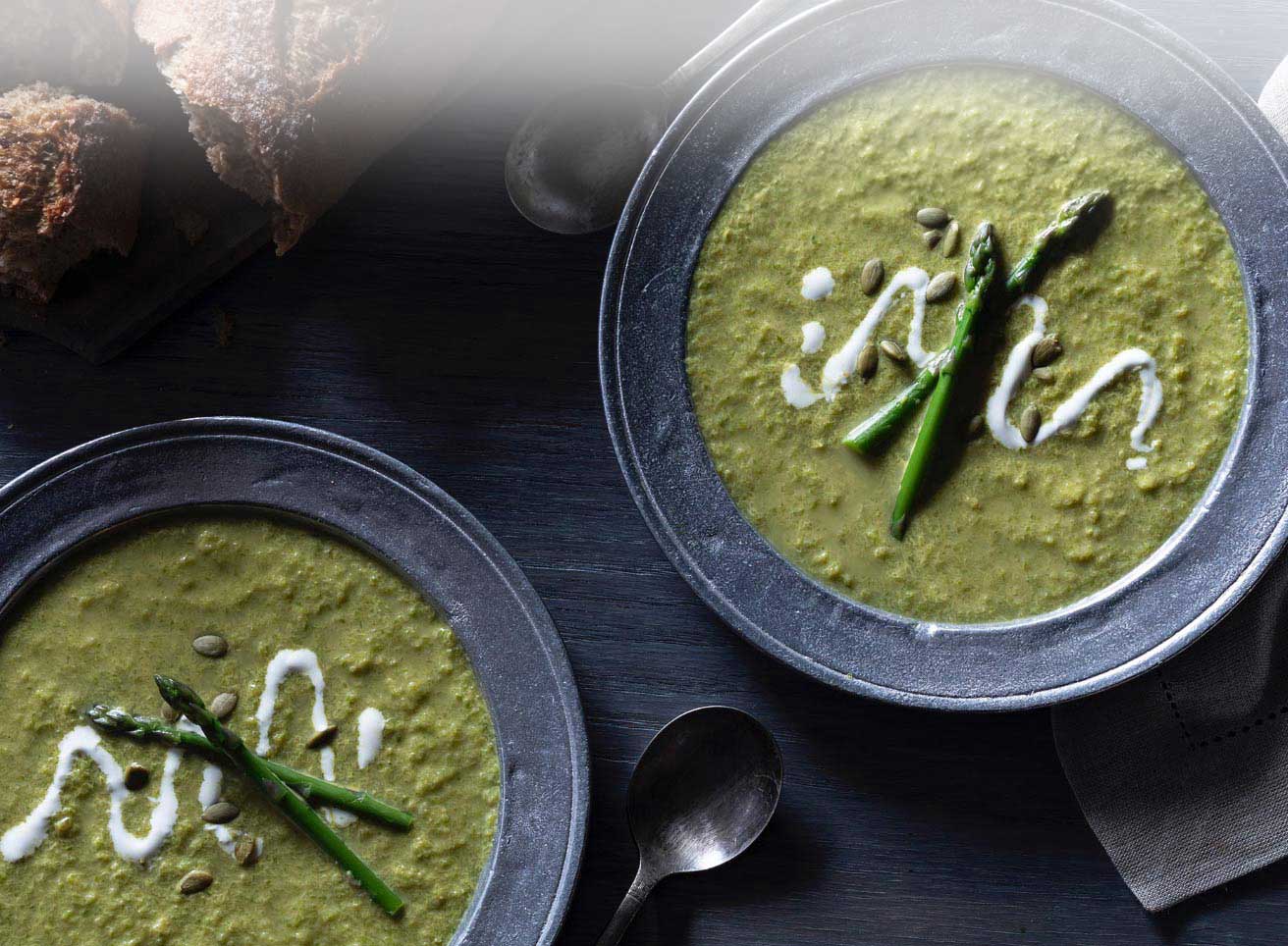 Asparagus and Avocado Soup
Directions
Melt butter and sweat diced onions in a 6 qt. stockpot for 5 minutes over medium heat.
Add garlic and stock, bring to a simmer and cook for 5 minutes. Add asparagus and return to a simmer.
Puree with an immersion blender until smooth. Add cream and avocado halves, return to a simmer for 10 minutes. Taste, add salt and season with pepper.
Garnish each serving with asparagus spears, sour cream and pepitas.
Ingredients
4 oz Nature's Best Dairy® Butter
12 oz Nature's Best Dairy® Cream, Heavy
1/4 cup Nature's Best Dairy® Sour Cream, to garnish
12 Peak Fresh Produce® Asparagus, Fresh, sliced in half, flash steamed
2 tbsp Peak Fresh Produce® Garlic, minced
8 oz Peak Fresh Produce® Onion(s), Yellow, finely diced
1/4 cup pepitas, toasted for garnish
1 pinch pepper, freshly ground
1 tsp salt, sea
2.5 lb Simplot® Classic Vegetables®: Asparagus, Cuts & Tips
2 lb Simplot® Harvest Fresh Avocados™: Avocado Halves
80 oz vegetable stock