Brie Bacon and Onion Stuffed Chicken Breast
About this Recipe
A crunchy coating surrounds this delicate combination of chicken and brie.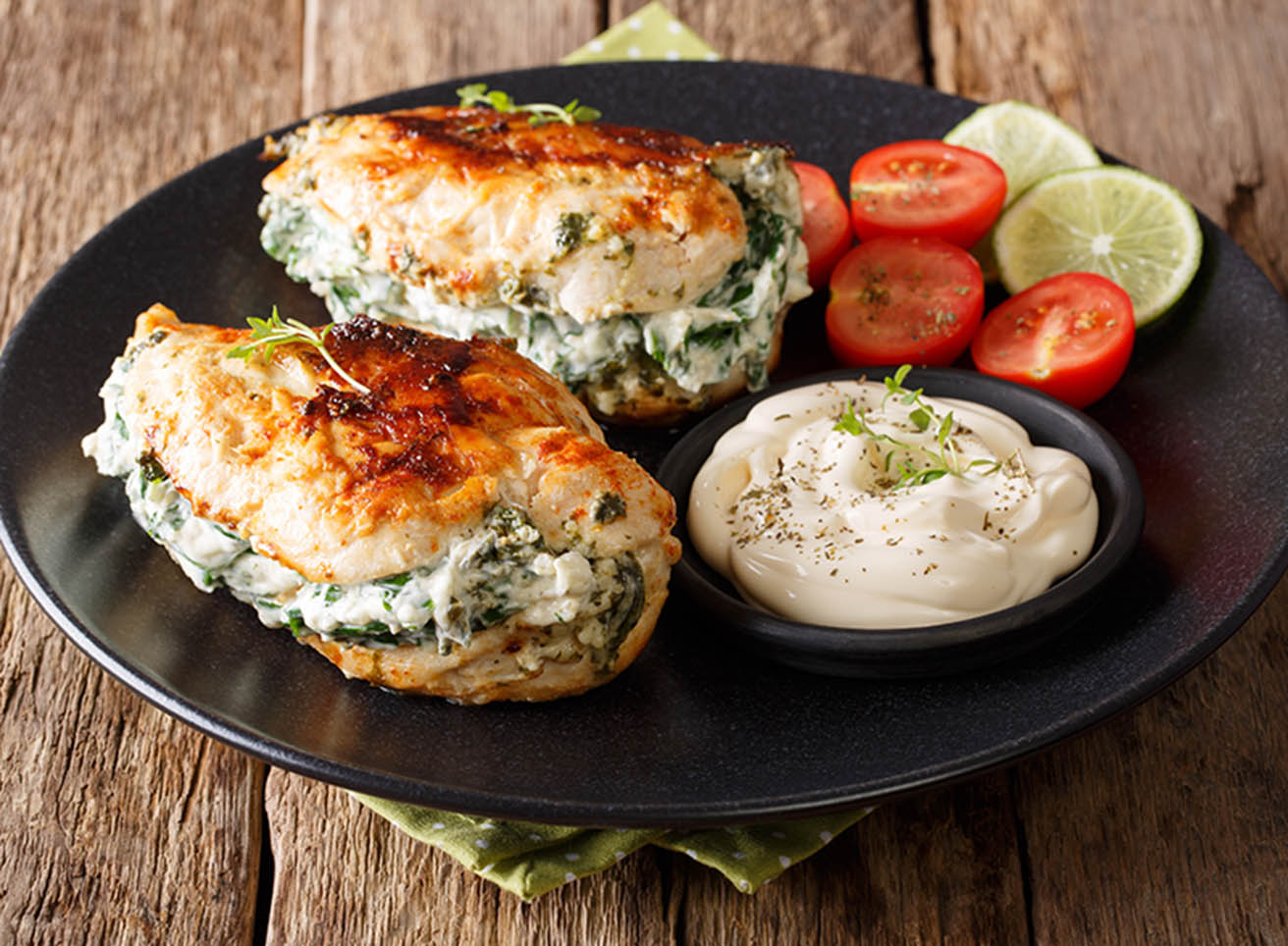 Brie Bacon and Onion Stuffed Chicken Breast
Directions
Pound out the chicken breast and season both sides.
Place the onions, brie and bacon on the center of the inside and fold the chicken over to seal.
Dredge the chicken in the breader.
Dip in the egg wash and roll in a combination of more breader and panko bread crumbs.
Heat oil in a pan and brown the chicken.
Finish in the oven and serve with Chipotle pesto.
Ingredients
1/2 tbsp Roma® Bacon Topping
1/2 cup bread crumbs
2 oz Nature's Best Dairy® Cheese, Brie
1 cup chicken breader
1 cup egg wash
oil, as needed
1 tbsp Roma® Pesto, Southwestern Chipotle
1/2 tbsp onion(s), sautéed, diced
8 oz West Creek® Chicken, Breast(s)