Cajun Glazed Pork Wings
About this Recipe
These deliciously glazed Pork Shank "Pig Wings" are a great addition to any appetizer plate. Whether you are hosting a Super Bowl watch party or a simple dinner party, these wings are sure to add some flair to your perfect party spread!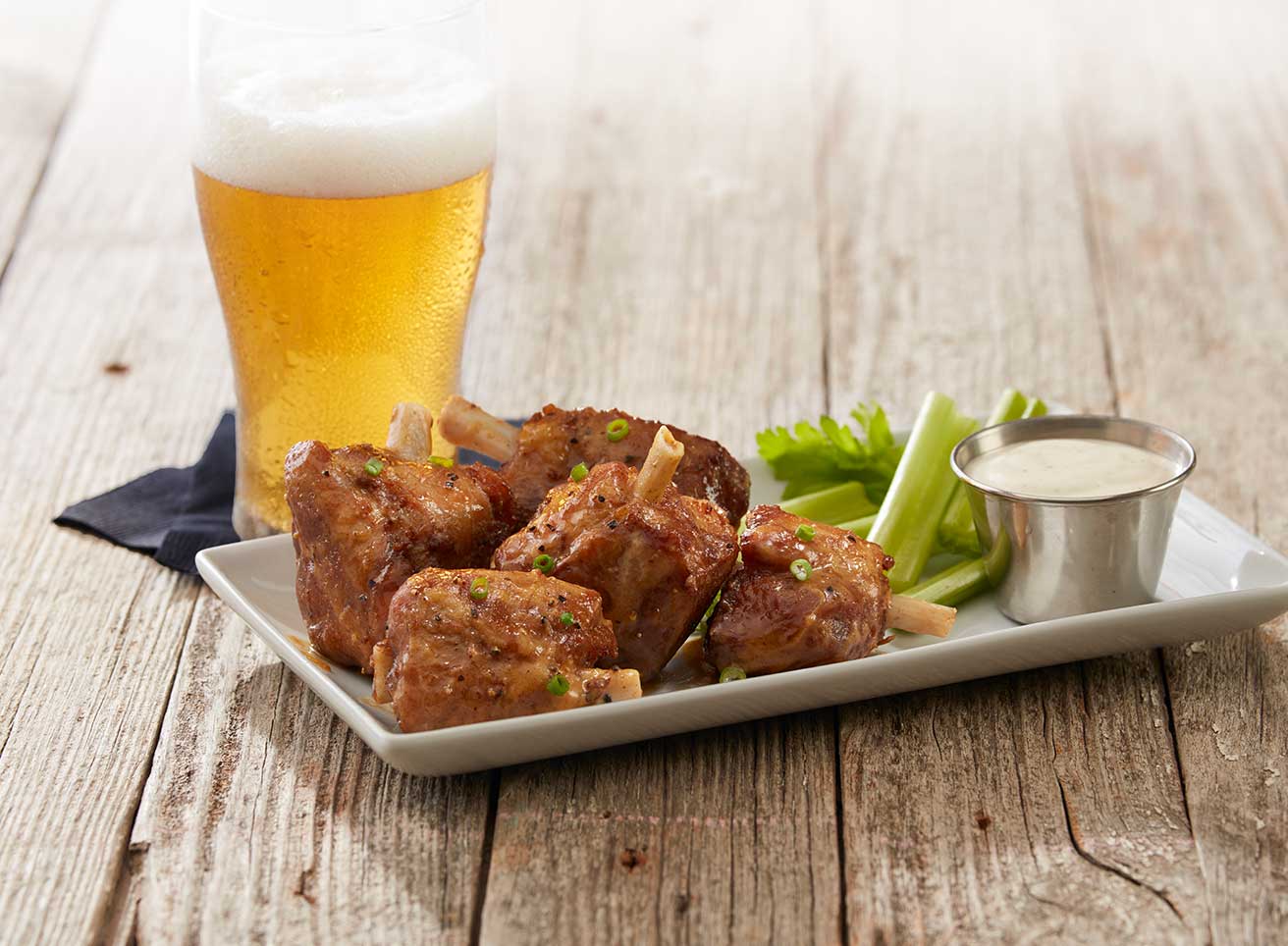 Cajun Glazed Pork Wings
Directions
For glaze, combine melted butter with Cajun Seasoning, Black Pepper, and lemon juice. Whisk until well combine and keep warm for service.
For service, heat fryer to 350°F. Fry pig wings for 2-3 minutes. Transfer to a large bowl and pour Cajun glaze over top. Toss until well coated. Serve hot.
Ingredients
1 lb butter, melted
1/2 cup McCormick Culinary® Cajun Seasoning
2 tbsp lemon juice, fresh
2 tsp McCormick Culinary® Black Pepper, Ground, coarse grind
5 lb Pork Shank "Pig Wings", 2 oz appetizer portions