French Bread Pizza with Seasoned Turkey Crumbles
About this Recipe
Bring pizza to the breakfast menu with versatile turkey sausage breakfast crumbles and turkey chorizo crumbles. These two takes on a patron favorite include flavorful ingredients sure to spice up any time of day.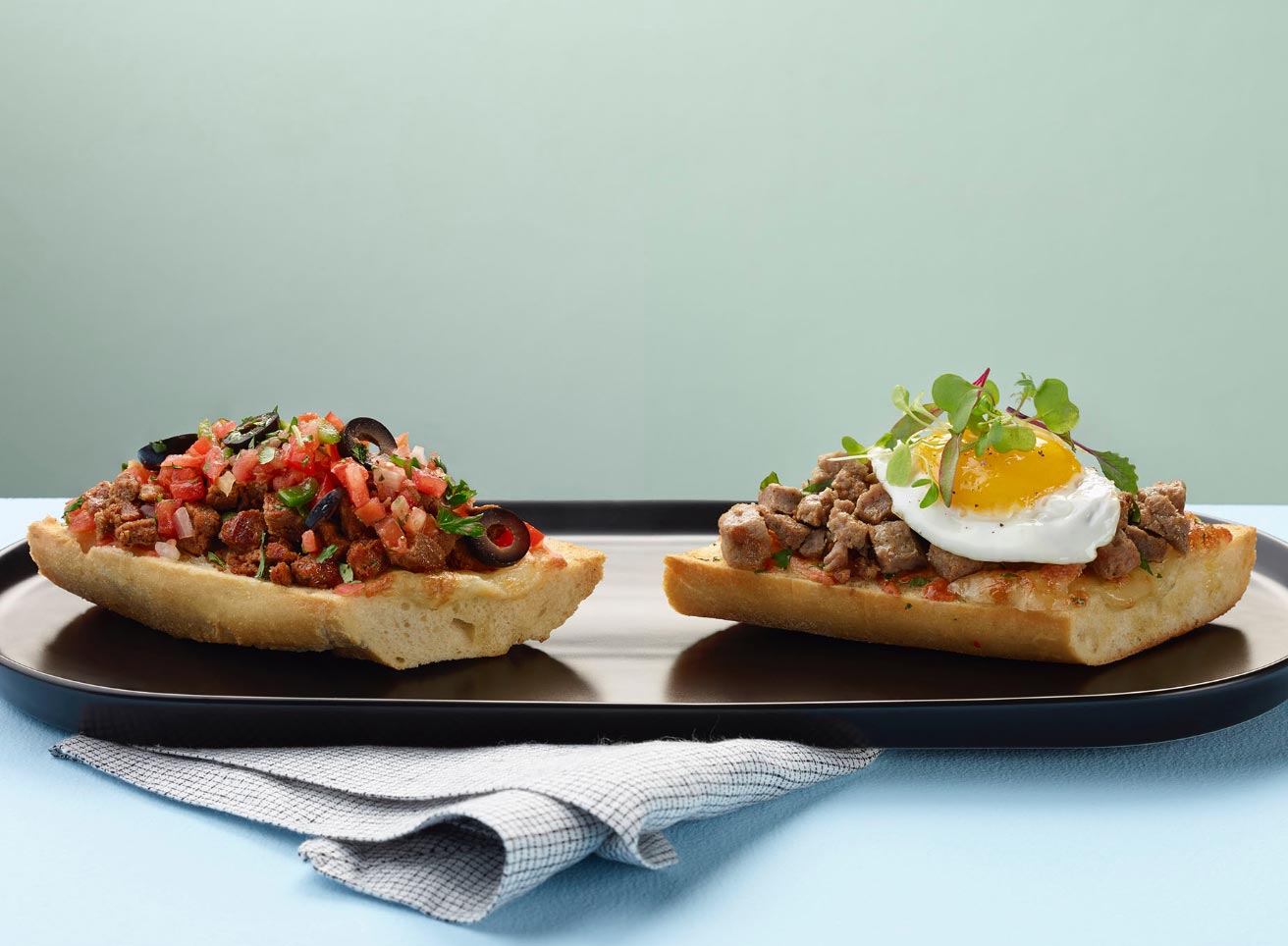 French Bread Pizza with Seasoned Turkey Crumbles
Directions
Split the baguette in half, lengthwise.
Spread 1 teaspoon of butter onto the inside of each slice.
Sprinkle ½ cup of the shredded cheese over each pizza slice, then add the turkey breakfast sausage crumbles to one and the chorizo crumbles and olives to the other.
Bake the pizza breads in the oven at 375°F until the cheese is melted and the toppings are thoroughly heated.
Prepare a fried egg, sunny-side up, and place it atop the breakfast crumbles pizza slice.
Sprinkle with chopped cilantro and garnish with microgreens.
Top the chorizo crumbles pizza slice with pico de gallo. Plate and serve.
Ingredients
1/2 cup Butterball® Turkey Breakfast Sausage Crumbles
1/2 cup Butterball® Turkey Chorizo Crumbles
1 cup cheese, mozzarella and provolone blend, shredded
4 inches Heritage Ovens® Bread, Baguette(s), Artisan French
microgreens, as needed
4 tsp Nature's Best Dairy® Butter, soft
1 Nature's Best Dairy® Egg(s)
1 tsp Peak Fresh Produce® Cilantro, Fresh, chopped
1/4 cup pico de gallo
1/4 cup Roma® Olives, Black, Sliced