Potato Pancakes
About this Recipe
A perfect brunch addition or twist on the traditional potato side dish. We like pairing them with poached eggs, corned beef and Hollandaise for a fresh take on eggs benedict.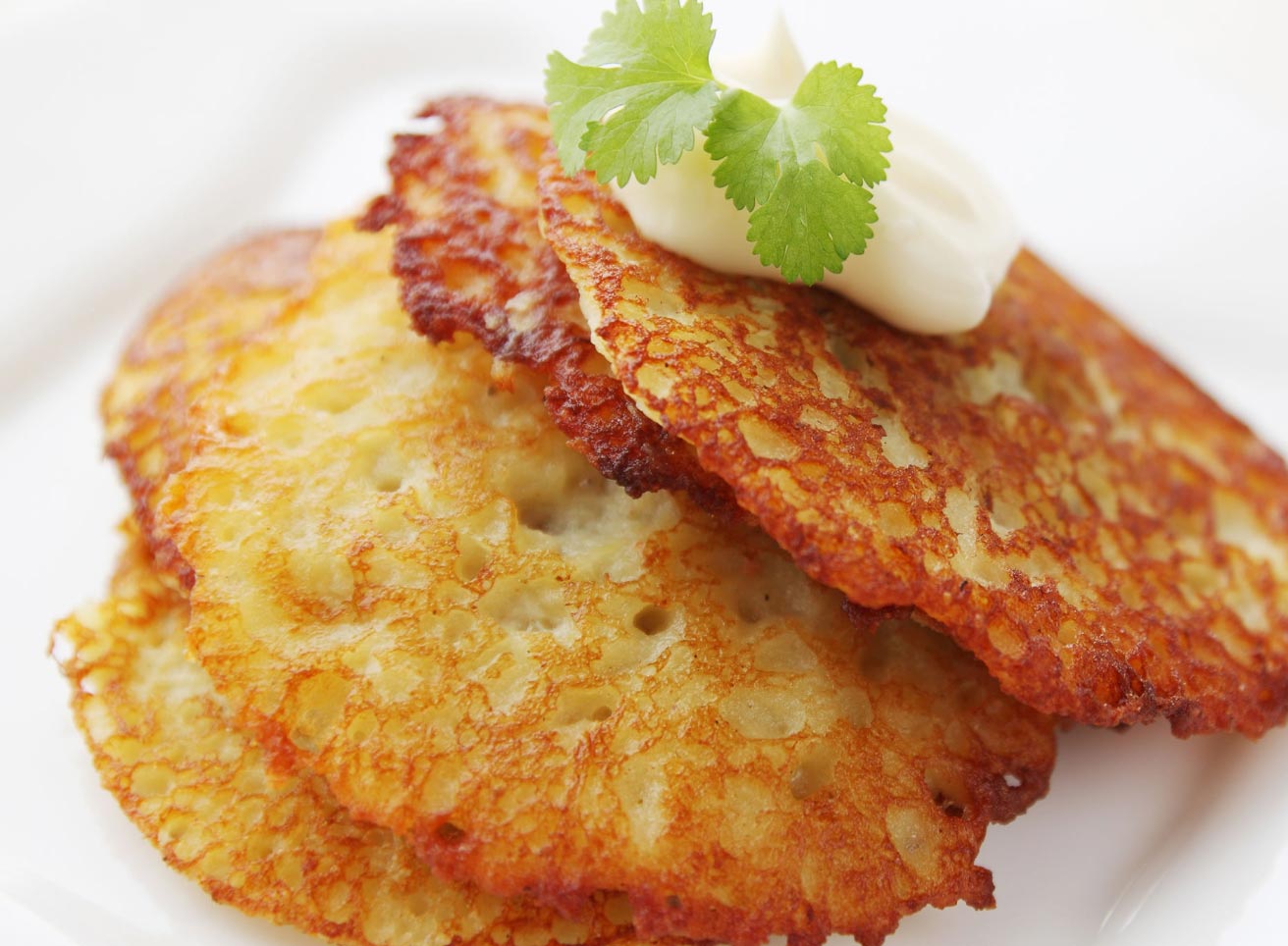 Potato Pancakes
Directions
Grate potatoes coarsely. Place into a bowl and add eggs, onion, flour, baking powder, salt, nutmeg, and pepper.
Blend together and then form 12 uniform pancakes.
Heat oil in a sauté pan over medium high heat and place potatoes in pan and cook until golden brown on each side. Remove form oil, drain, then serve.
Ingredients
1 tbsp baking powder
1/4 tsp black pepper, ground
1/4 tsp nutmeg, ground
2 oz flour, all-purpose
3 Nature's Best Dairy® Egg(s), beaten
4 oz oil, vegetable
4 oz Peak Fresh Produce® Onion(s), minced
2 lb(s) Peak Fresh Produce® Potato(es), Russet
1/4 tsp salt, kosher