Spicy Maple Bacon Wrapped Shrimp
About this Recipe
Bay Winds shrimp wrapped in a delicious bacon slice.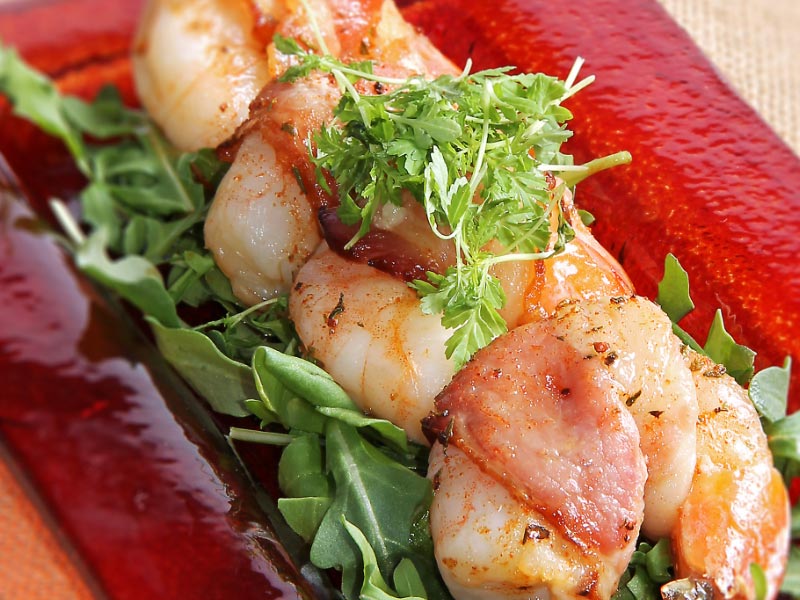 Spicy Maple Bacon Wrapped Shrimp
Directions
Wrap the shrimp in bacon with a toothpick to hold in place.
Heat maple syrup in sauté pan with pepper for three minutes.
Grill shrimp until crispy, but not burned.
Place greens on plate, layer shrimpe and drizzle with sauce.
Ingredients
4 each Bay Winds® Shrimp, White 16/20 Raw, Peeled and Deveined
2 pinches cayenne pepper
1 oz. greens, field
2 oz. maple syrup 
4 Ridgecrest® Bacon, Applewood Slice(s)