Tomatillo Salsa
About this Recipe
Tomatillo salsa verde, a delicious Mexican green salsa made with grilled tomatillos, chile peppers, cilantro, garlic and onion.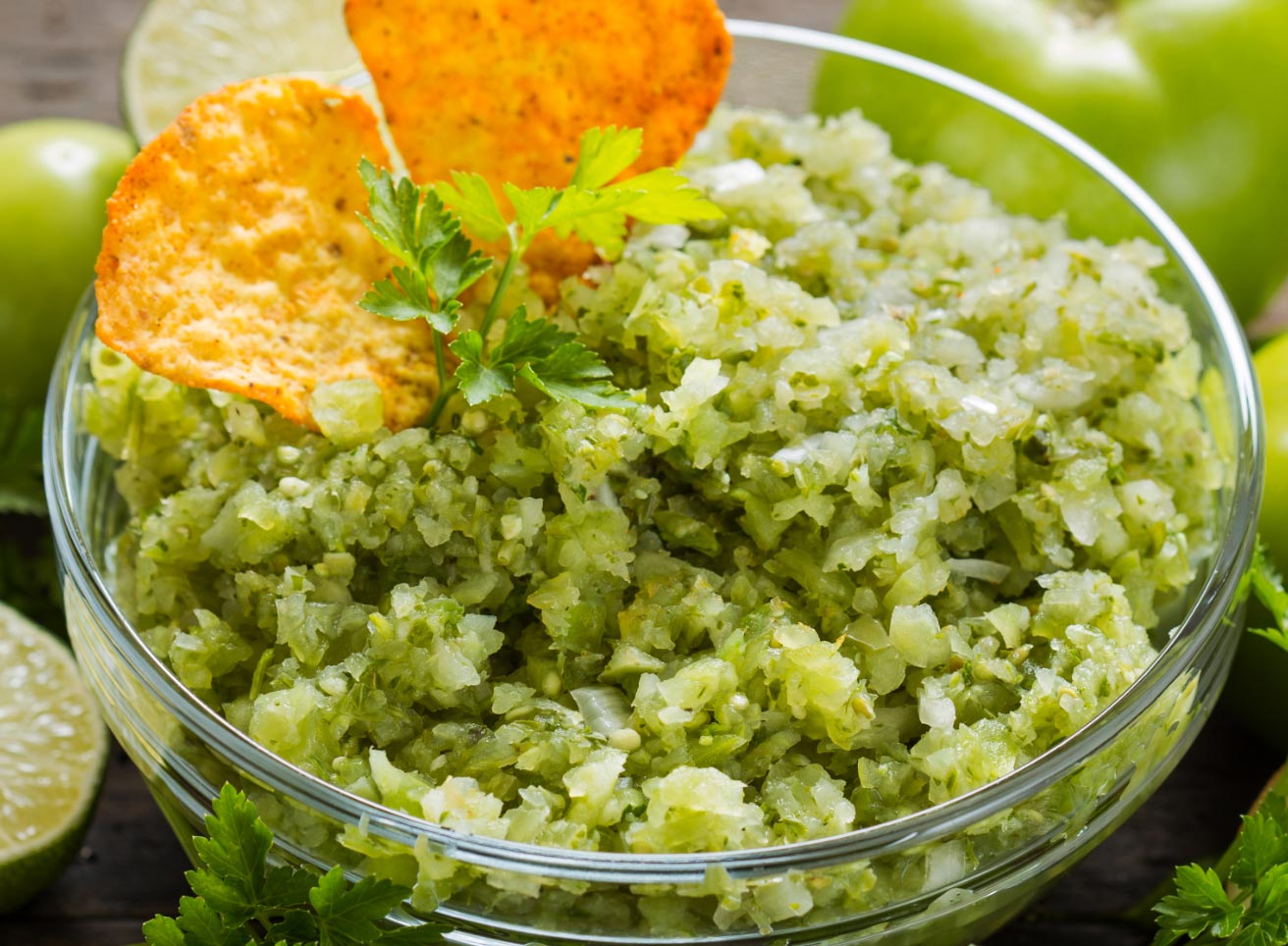 Tomatillo Salsa
Directions
Place tomatillos, jalapenos, serranos, and poblanos on a charcoal grill and allow to char. Grill for 20-30 minutes.
Next, place all grilled ingredients into blender. Blend until smooth. Add the cilantro while blending.
In sauce pan heat oil and add fine chopped onions and garlic. Cook until onions are translucent. Add the blended sauce and allow to cook for 30-45 minutes.
Adjust seasoning with kosher salt and reserve.
Ingredients
3 Contigo® Pepper(s), Jalapeño
1 oz. oil, cottonseed
1/2 Peak Fresh Produce® Cilantro, bunch(es), leaves pulled
4 Peak Fresh Produce® Garlic, Clove(s)
1 Peak Fresh Produce® Onion(s), Yellow, diced medium
2 pepper(s), serrano
salt, kosher
2 lbs. tomatillo(s)