Avocado Shrimp Salsa
About this Recipe
This shrimp appetizer is perfect for the spring or summer. It's extra easy to make because the shrimp doesn't need to be cooked, the lime juice does that for you. Once the ingredients are mixed, you're done!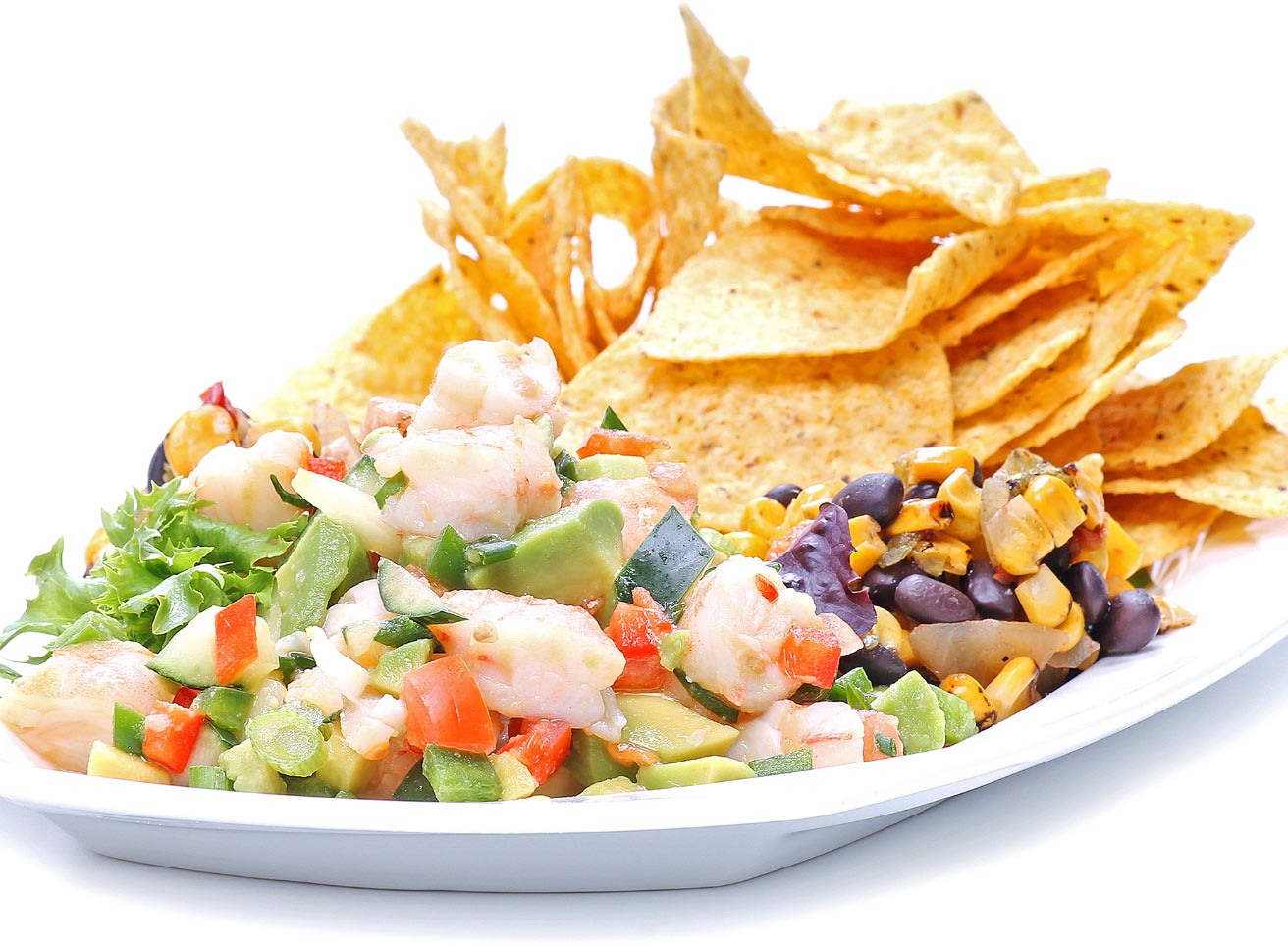 Avocado Shrimp Salsa
Directions
In a large bowl, mix all ingredients (except chips) and let stand for an hour.
Serve with chips on the side.
Ingredients
1 pound Bay Winds® Shrimp, White 21/26 Raw, Peeled and Deveined
1 Contigo® Pepper(s), Jalapeño, seeded, chopped
Contigo® Tortilla Chips
3 tbsps. lime juice
2 Peak Fresh Produce® Avocado(es), diced
1 cup Peak Fresh Produce® Cilantro, chopped
1/2 cup Peak Fresh Produce® Cucumber(s), seeded, chopped
3/4 cup Peak Fresh Produce® Onion(s), Green, chopped
1 Peak Fresh Produce® Pepper(s), Red Bell, diced
2 Peak Fresh Produce® Tomato(es), diced
1/4 tsps. Roma® Pepper
1 tsp. West Creek® Salt