Baja Shrimp and Black Bean Bowl
About this Recipe
Chili-lime black beans with grilled shrimp and onions and topped with creamy cilantro-garlic sauce. (Substitute pico de gallo for a low fat option.)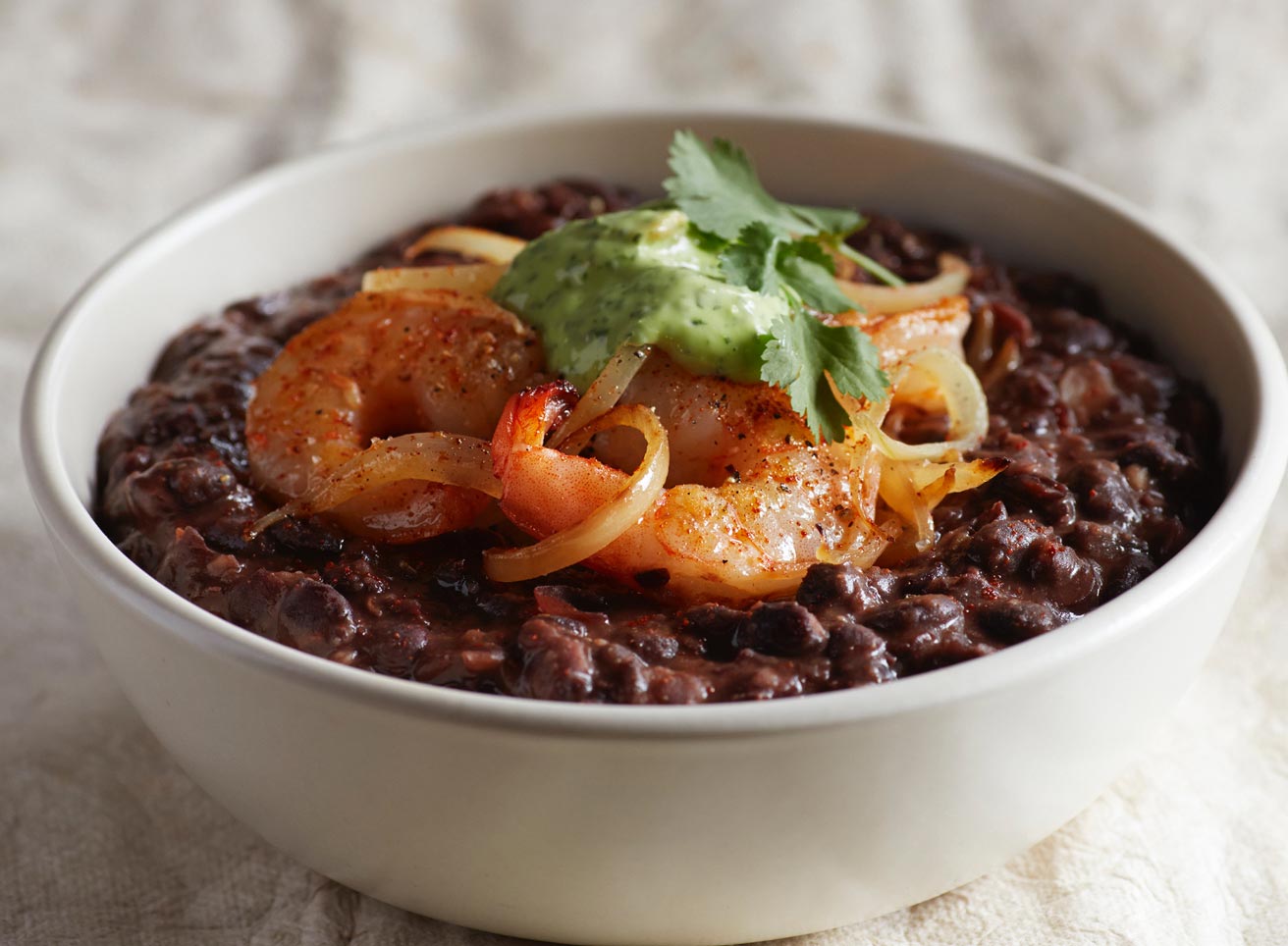 Baja Shrimp and Black Bean Bowl
Directions
Prepare Santiago® Seasoned Vegetarian Black Beans according to package directions. Add chili powder and lime, stir to combine.
Heat 1 oz canola oil in a large sauté pan or flat top grill over medium-high heat. Add onions and cook until soft and starting to brown, about 10 minutes.
Add grilled shrimp and transfer to steamtable pan and hold warm.
Blend cilantro, garlic, sour cream, mayonnaise, water and remaining oil until smooth. Season to taste with salt and pepper. Hold chilled for service.
Bowl assembly: In an individual serving bowl, add 1 cup chili-lime black beans, ½ cup shrimp and onion mixture and top with 1 oz cilantro-garlic sauce.
Ingredients
1 package Basic American Foods™ Santiago Vegetarian Black Beans
2 tbsp chili powder
2 1/2 lb Empire's Treasure® Shrimp, Jumbo, Peeled, Deveined, grilled
2 tbsp lime juice, fresh squeezed
1/4 cup mayonnaise
1 tbsp Nature's Best Dairy® Sour Cream
5 oz oil, vegetable
1 bunch Peak Fresh Produce® Cilantro
1 Peak Fresh Produce® Garlic, Clove(s)
2 Peak Fresh Produce® Onion(s), Yellow, thinly sliced
1 tbsp salt and pepper
1 tbsp water