Bay Winds Scallops Provençal
About this Recipe
Bay Winds scallops in a creamy tomato sauce.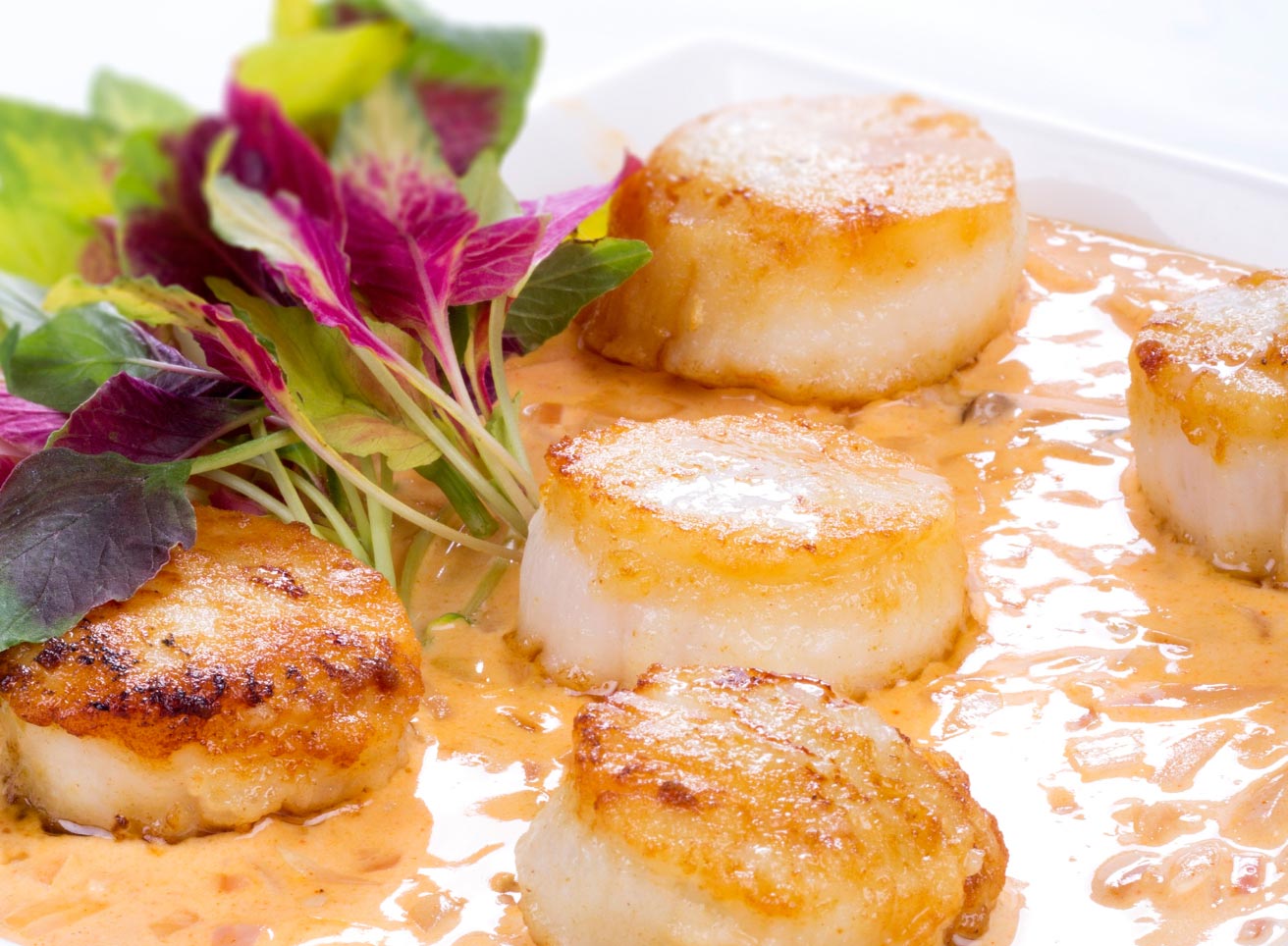 Bay Winds Scallops Provençal
Directions
Heat water, shrimp bases and shallots in sauté pan and bring to a boil. Stir to dissolve base.
Add wine and simmer for two minutes.
Add cream and tomatoes and remove from heat.
Dust scallops with flour.
Heat olive oil in sauté pan. Sauté scallops and turn after approx two minutes. Sear each side.
Spoon sauce on the plate, coating the entire plate. Arrange scallops on top of the sauce. Garnish with microgreens.
Ingredients
5 Bay Winds® Scallops
1/2 tsp. garlic, minced in water, chopped
1/2 cup Nature's Best Dairy® Cream, Heavy
1 Tbsp. Peak Fresh Produce® Shallot(s)
1 Tbsp. Peak Fresh Produce® Tomato(es), finely diced
1 tsp. shrimp base
1/4 cup water
1/4 cup wine, white