Chicken in a Biscuit Waffle Sandwich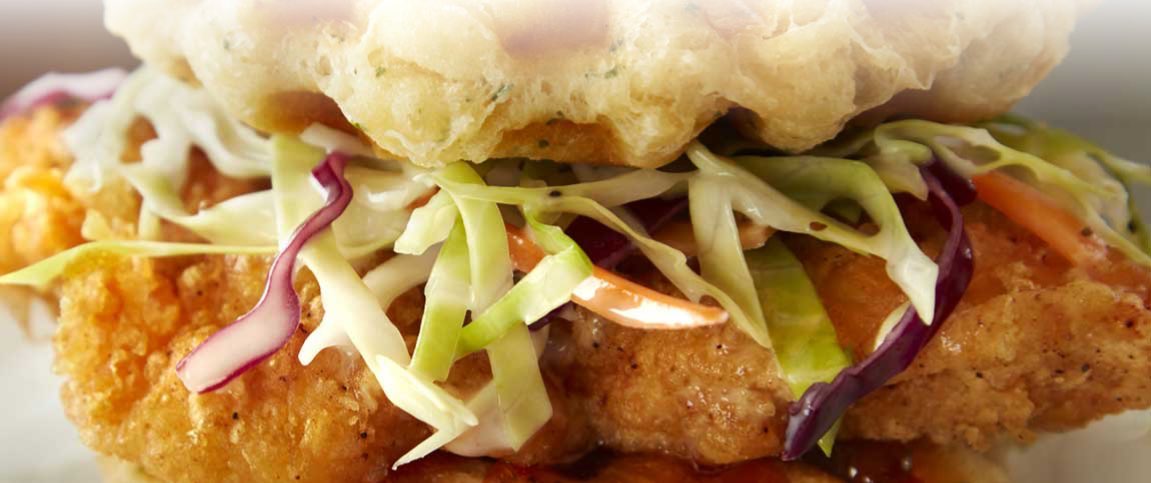 Chicken in a Biscuit Waffle Sandwich
Directions
Thaw biscuit pucks covered, 30 minutes at room temperature or overnight under refrigeration.
Place one biscuit onto well-oiled waffle iron, preheated to 375°F.
Bake for 60-90 seconds or until golden brown; repeat for remaining biscuits.
Spread 2 tsp hot pepper jelly over one waffle; top with cooked 2 oz. chicken tender, 0.75 oz coleslaw and a plain waffle.
Repeat steps for additional portions; serve warm.
Ingredients
24 chicken, tender(s), breaded, 2 oz each, fully cooked
4 1/2 cups coleslaw
3/4 cup jelly, hot pepper
48 Pillsbury­™ Garlic & Cheddar Biscuit Dough