Grilled Fruit Tart
About this Recipe
For a dessert that's out of the ordinary, try this summer fruit tart that's cooked on the grill! Peaches and blueberries, along with the Super Spices, cinnamon and ginger, result in a flavor combination that speaks of summer.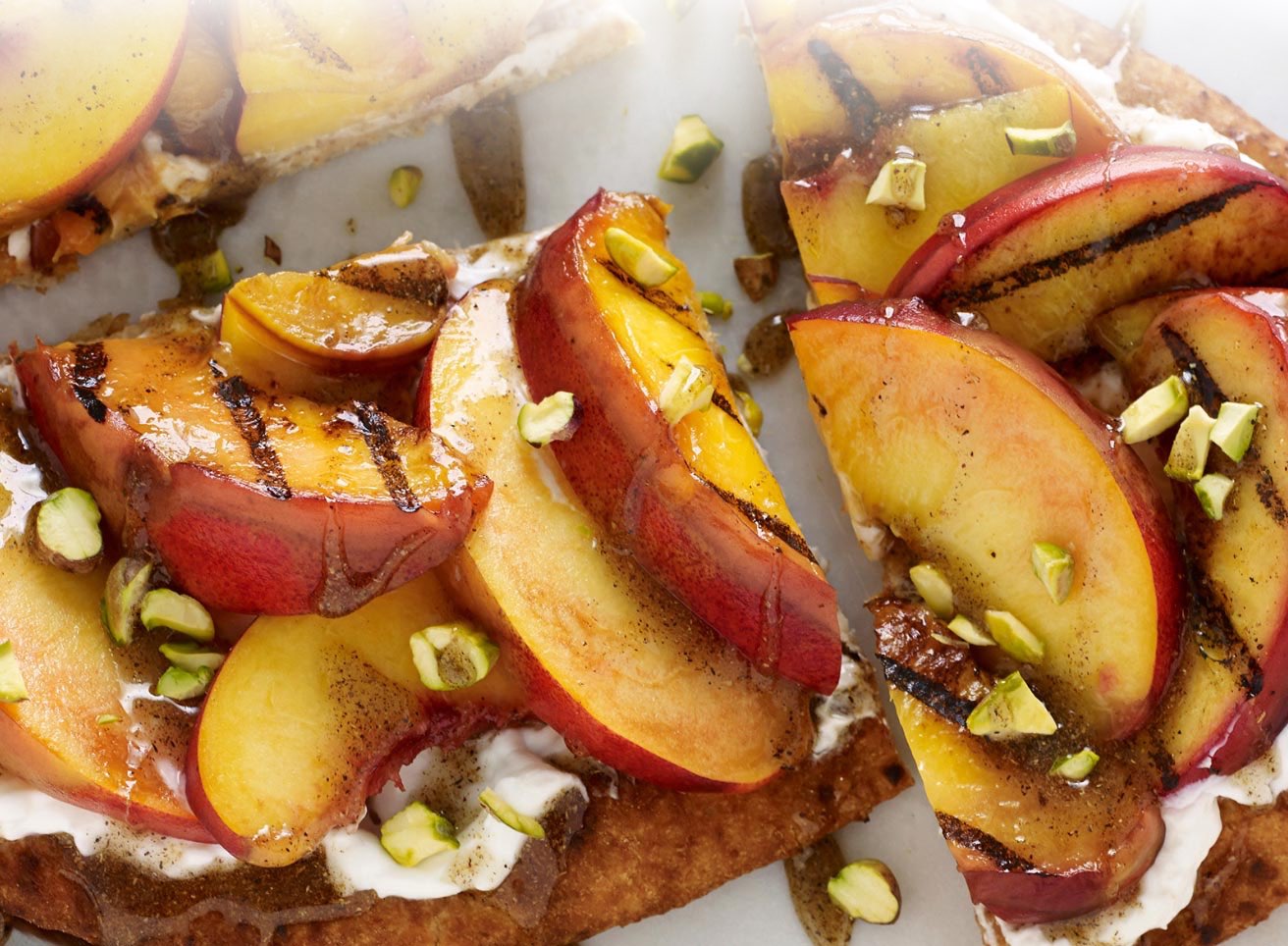 Grilled Fruit Tart
Directions
Preheat grill to medium-high heat (400 F to 425 F) for indirect grilling
Place on heavy duty foil sprayed with no stick cooking spray. If necessary, press out any folds or creases. Brush crust with about 1/2 of the beaten egg white
Mix sugar, cornstarch, cinnamon, and ginger in large bowl
Add fruit and vanilla; toss gently
Spoon into center of crust, spreading to within 2 inches of the edges
Fold 2-inch edge of crust up over fruit, pleating or folding crust as needed
Brush crust with remaining egg white. Place tart and foil over unlit burner. Cover
Grill 20 minutes or until crust is golden brown, rotating tart and foil after 10 minutes.
Cool slightly before serving.
Ingredients
1 cup blueberries
2 tbsp cornstarch
2 tsp McCormick Culinary® Cinnamon, Ground
1/2 tsp McCormick Culinary® Ginger, Ground
1/2 tsp McCormick® Pure Vanilla Extract
1 white Nature's Best Dairy® Egg(s), lightly beaten
3 cups peach(es), sliced
1 refrigerated pie crusts, (14.1-ounce package)
1/3 cup Silver Source® Sugar