Loaded BBQ Pulled Pork Fries
About this Recipe
Southerners know pork is best slow cooked, and these decadent flavor-filled fries take full advantage of Southern tradition, y'all. Take America's favorite fried side to another level and make it a top-seller that entices with its succulent pulled pork bathed in sweet bbq sauce, balanced with melted pepper jack and cheddar cheeses, and topped off with the fresh bite of onions and scallions. Don't forget the dollop of sour cream!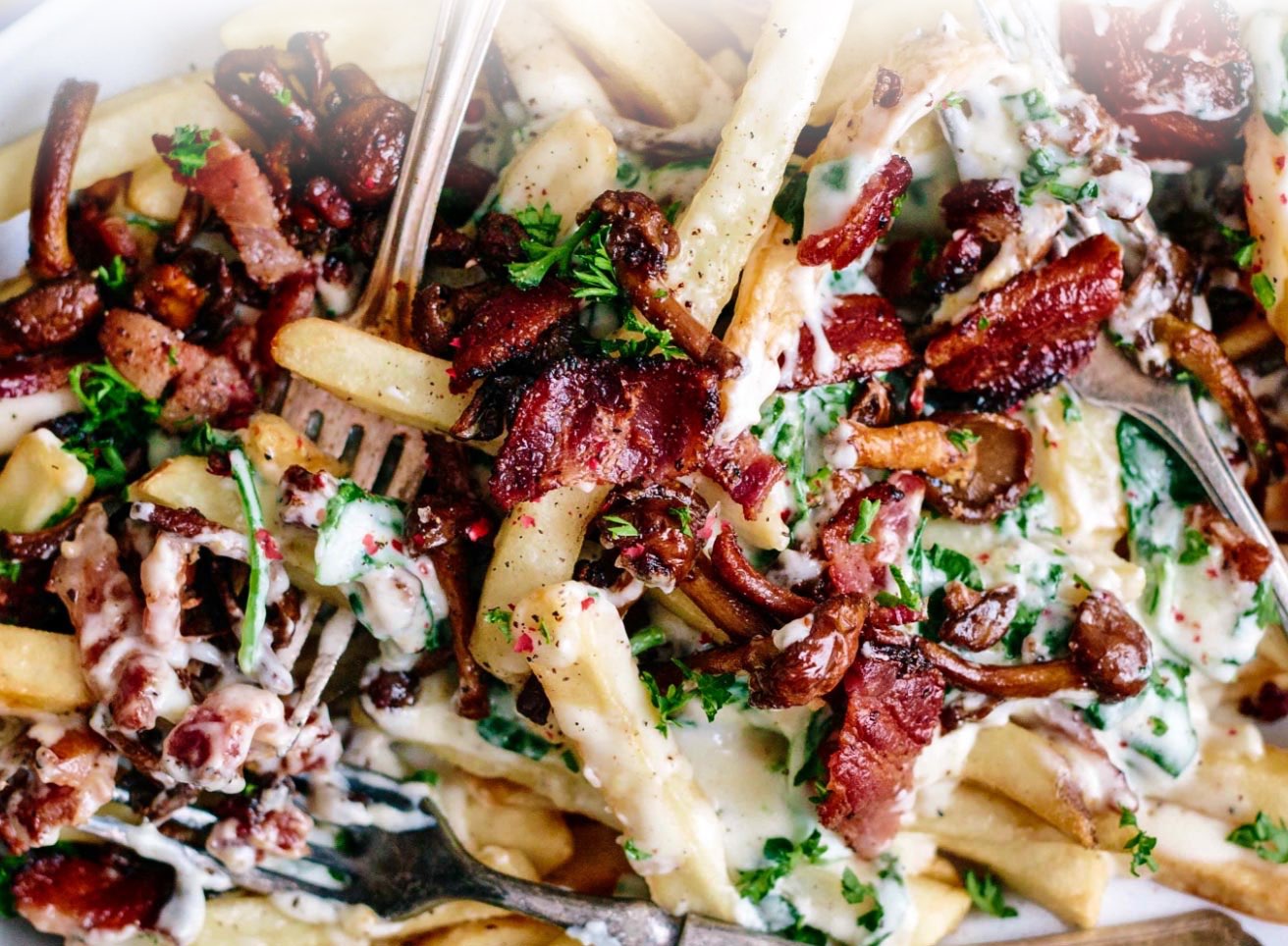 Loaded BBQ Pulled Pork Fries
Directions
Season pork with salt and pepper and then sear over a medium high heat in a large saucepan.
Place pork and BBQ sauce in a slow cooker and cook on high for 4 hours until tender.
Shred pork and layer on top of fries in a skillet. Cover with cheese and onions and repeat layers as necessary.
Bake at 400°F until the cheese is melted, about 10-15 minutes.
Drizzle sour cream and BBQ sauce on top and sprinkle with chopped scallions.
Ingredients
3 lb Allegiance® Premium Pork, Shoulder
1/3 cup Peak Fresh Produce® Onion(s), minced
1/8 cup Peak Fresh Produce® Scallion(s), chopped
- salt and pepper
1/4 cup sour cream
2 1/2 cup West Creek® BBQ Sauce, Original
1 cup West Creek® Cheese, Pepper Jack, shredded
1 cup West Creek® Cheese Shredded, Cheddar
3 lbs West Creek® French Fries