Southwest Breakfast Flatbread
About this Recipe
This filling breakfast flatbread is a delicious Southwest twist on the traditional sausage and egg sandwich. Much like building a pizza, the flatbread is cooked first then a mountain of flavorful breakfast ingredients are piled on top­—scrambled eggs, sausage, pepper jack cheese, and salsa or fresh pico de gallo. Add extras like green onions, black olives, bacon, peppers, and whatever else you may put into an omelette.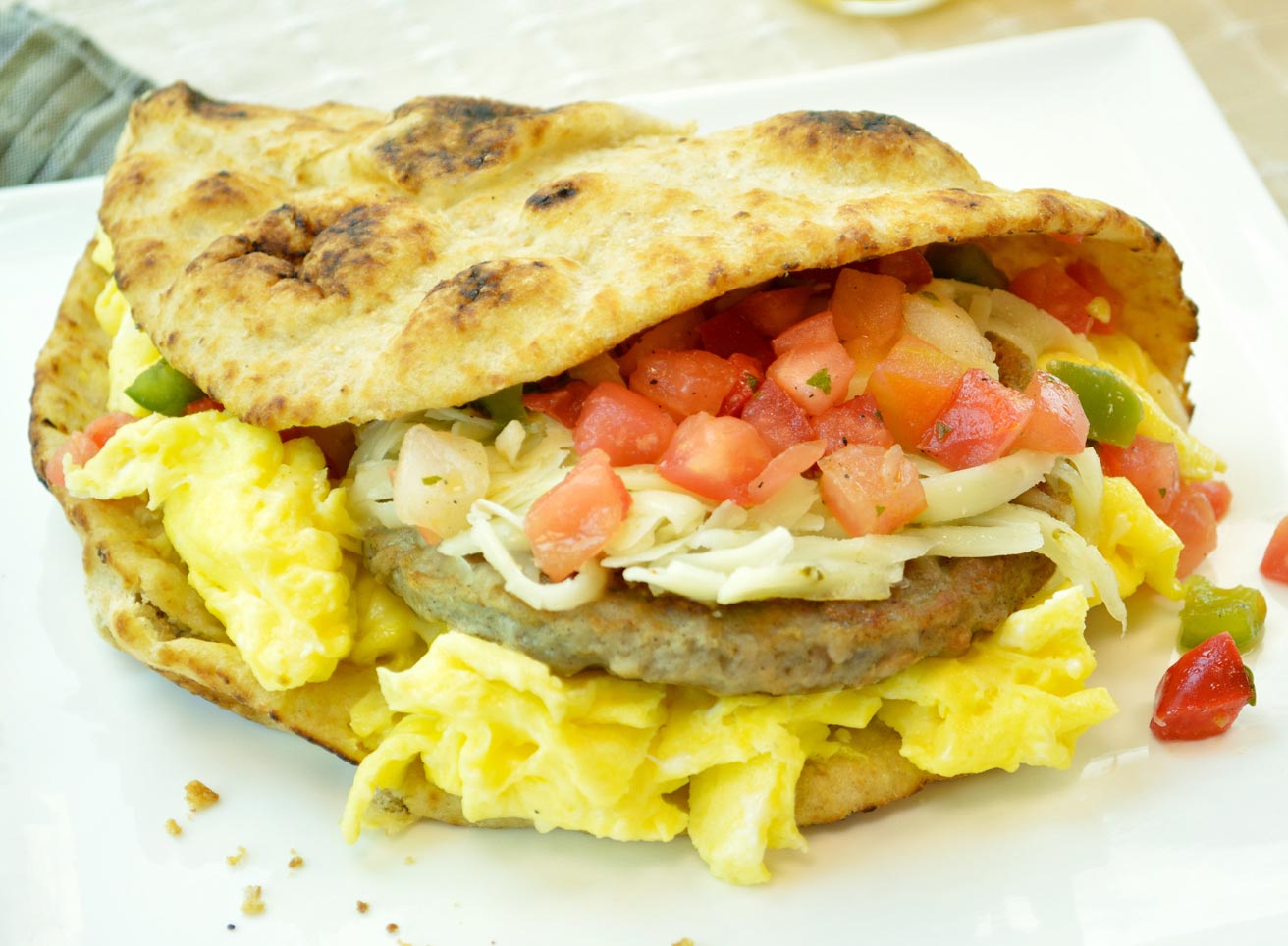 Southwest Breakfast Flatbread
Directions
Preheat convection oven to 325°F.
Crumble sausage patty.
Place flatbread on half sheet pan. Bake 2 minutes.
Remove from oven and spread scrambled egg, sausage, cheese and salsa over flatbread.
Bake an additional 2 to 3 minutes or until cheese is melted and all ingredients are hot.
Fold in half and serve.
Ingredients
1 oz. Contigo® Cheese, Pepper Jack, shredded
1 oz. Contigo® Salsa, Medium
1 Heritage Ovens® Bread, Flatbread(s)
1 Nature's Best Dairy® Egg(s), scrambled
1 sausage patty(ies), hot