Tangy Korean BBQ Ribs
About this Recipe
It's East meets Backcountry with these juicy, fall-off-the-bone char-grilled Allegiance® Premium Pork ribs slathered in thick, tangy West Creek® Moonshine BBQ Sauce. Perfect for when you want barbecue but don't want to spend hours tending the grill, "grill" inside for low and slow oven-roasted ribs. This recipe takes inspiration from Korean barbecue and makes a marinade similar to that used with beef bulgogi.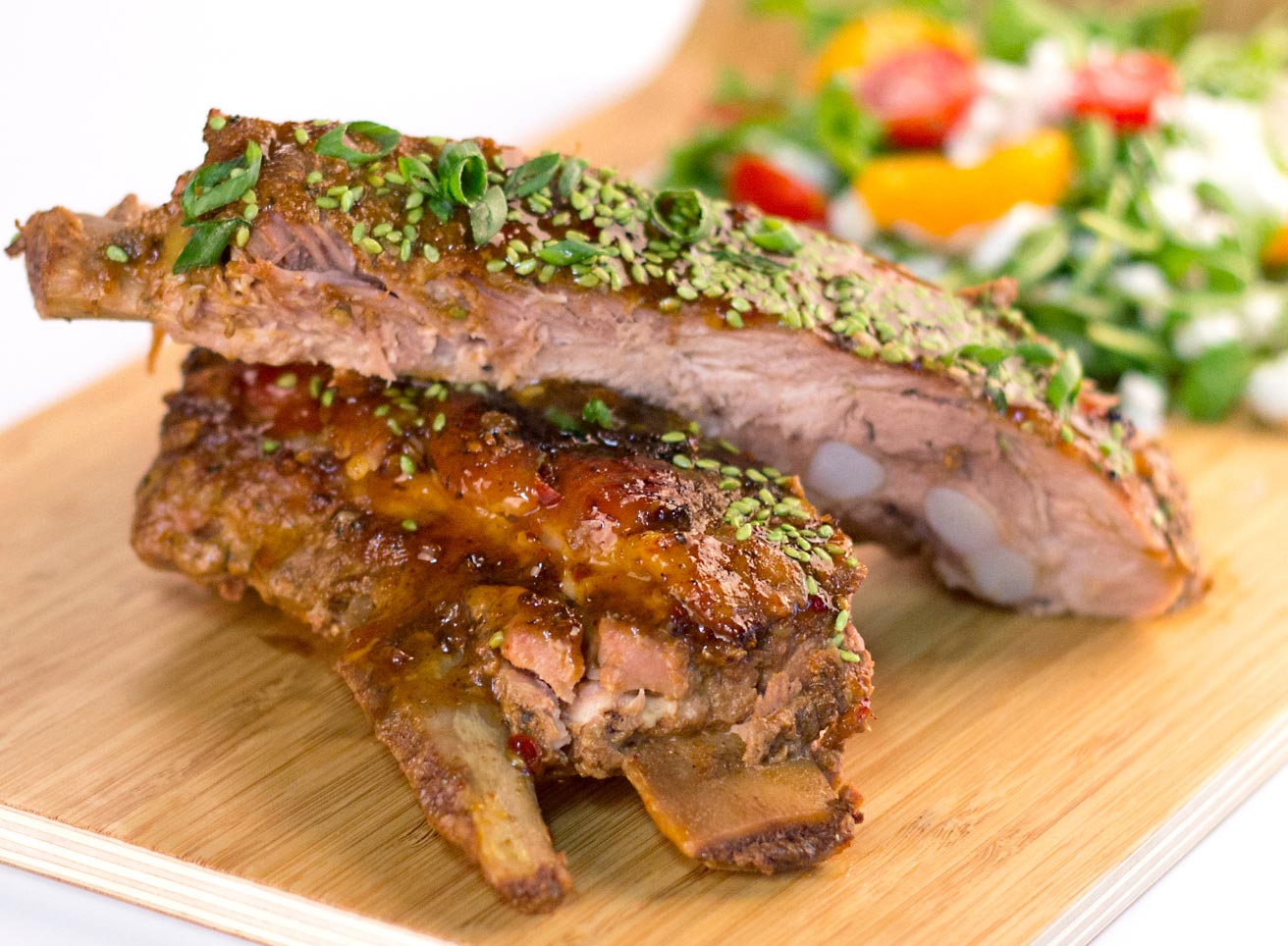 Tangy Korean BBQ Ribs
Directions
Combine moonshine sauce, curry, garlic, soy sauce and Asian seasoning together. Brush ribs with mixture.
Roast in oven for 2 hours brushing every 30 minutes.
Remove ribs and wrap with foil, place back in oven and heat until tender, approximately 2 more hours.
Remove from oven and unwrap from foil. Char-grill ribs and brush with sauce again. Flip rib and brush again.
Cut to desired serving size. Plate and sprinkle with seeds and green onion.
Ingredients
1 rack Allegiance® Premium Pork, Ribs
1 Tbsp. Asian ginger garlic spice
1 pinch garlic, clove(s), chopped
1 oz. Peak Fresh Produce® Onion(s), Green, chopped
1 tsp. sesame seeds
1 Tbsp. soy sauce
6 oz. West Creek® BBQ Sauce, Moonshine