Ultimo!® Black and Blue Pie
About this Recipe
A perfect crust is drizzled with unfiltered olive oil enriched with sun dried tomatoes, garlic and basil. Full flavored hand pinched beef topping, sliced cherry tomatoes, crispy bacon and dollops of fresh ricotta cheese make up the body of this treat for the mouth. Fished with spots of rich blue cheese and creamy provolone blend cheese balances the palate perfectly.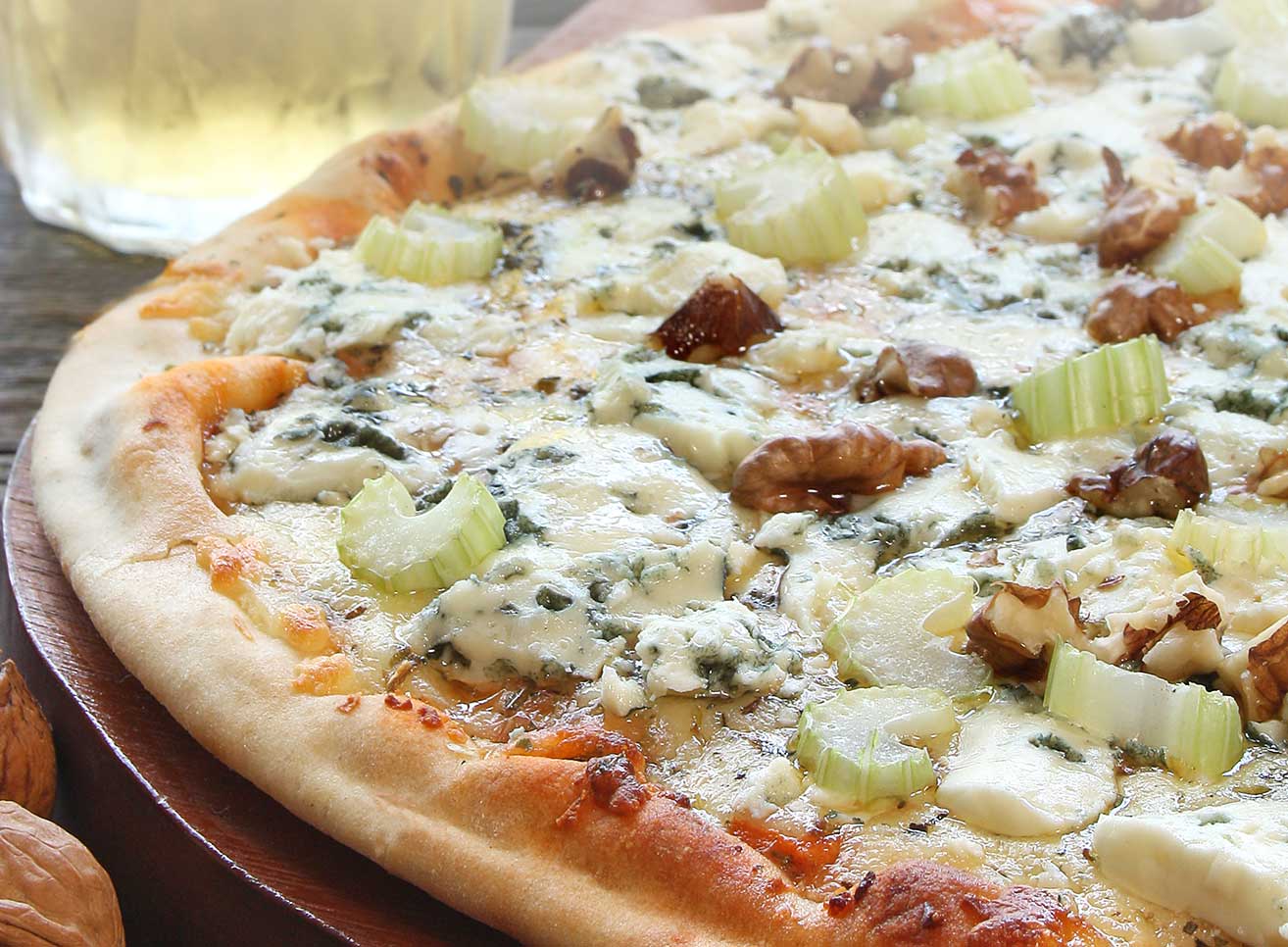 Ultimo!® Black and Blue Pie
Directions
In a blender combine, olive oil, basil, sun-dried tomatoes and garlic then puree.
Heat your oven.
With crust on pizza screen swirl infused olive oil on moving towards the edge.
Place dollops of ricotta cheese randomly on crust.
Top with beef, tomatoes, bacon, blue cheese and provolone cheese blend.
Bake until crust is golden then transfer to cutting surface, slice and serve.
Ingredients
1/2 cup Roma® Bacon Topping
3 tbsp Peak Fresh Produce® Basil, chopped
1 1/2 cup Ultimo!® Hand Pinched Beef Topping
1/2 cup West Creek® Blue Cheese Crumbles
1 cup Bacio® Cheese Provolone, shredded
14 in Ultimo!® Raised Edge Crust
4 Peak Fresh Produce® Garlic, Clove(s), minced
1 cup Piancone® Oil, Olive, unfiltered
2 cup Roma ricotta cheese
1/4 tsp salt
1/2 cup Magellan® Sun Dried Tomatoes
2 cup Peak Fresh Produce® Tomato(es), Cherry, sliced in half