After Orange Aranciata
About this Recipe
Soothing and complex, the After Orange is a classic mocktail that expertly combines sweet, tart and sour flavors, underlined by the smooth aroma of vanilla. The lively Sanpellegrino Aranciata, with its delightful notes of freshly squeezed orange juice plays delicately with grapefruit, lime and vanilla to create a robust drink that goes nicely with dishes such as Sicilian-style eggplant rolls or some simple fried ricotta balls.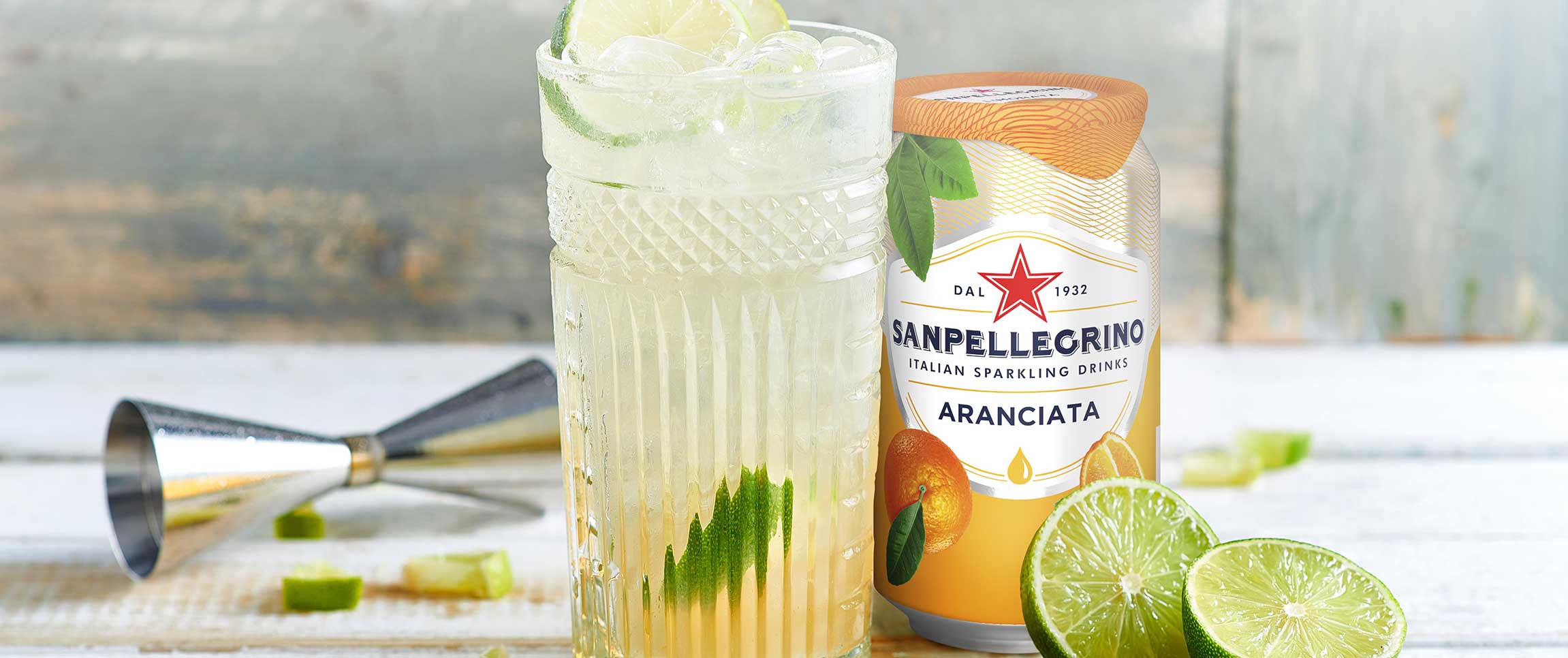 After Orange Aranciata
Directions
Gently muddle the lime together with the sugar in the bottom of a large, 14 oz capacity glass.
Add the grapefruit juice along with some crushed ice, then top up with Sanpellegrino Aranciata. Using a bar spoon, stir well until combined.
Garnish with a dried lime wedge and grapefruit peel.
Ingredients
1 oz Grapefruit Juice
grapefruit peel, for garnish
2 lime, wedge(s)
dried lime, wedge(s), for garnish
top with Sanpellegrino Aranciata
1 oz tequila, (optional)
1 tsp vanilla sugar, (sub plain sugar)