Apple Butter
About this Recipe
It all begins with apples, vinegar and water. Then come cinnamon, cloves, and lemon. Afterwards comes the parade of vessels on which to slather it, from apple butter shrimp or ribs, to turkey and cheddar sandwiches, caramel apple butter popcorn, cakes, and rolls. Simmered slow for a couple hours makes this pot of quintessential fall flavors all the worth while.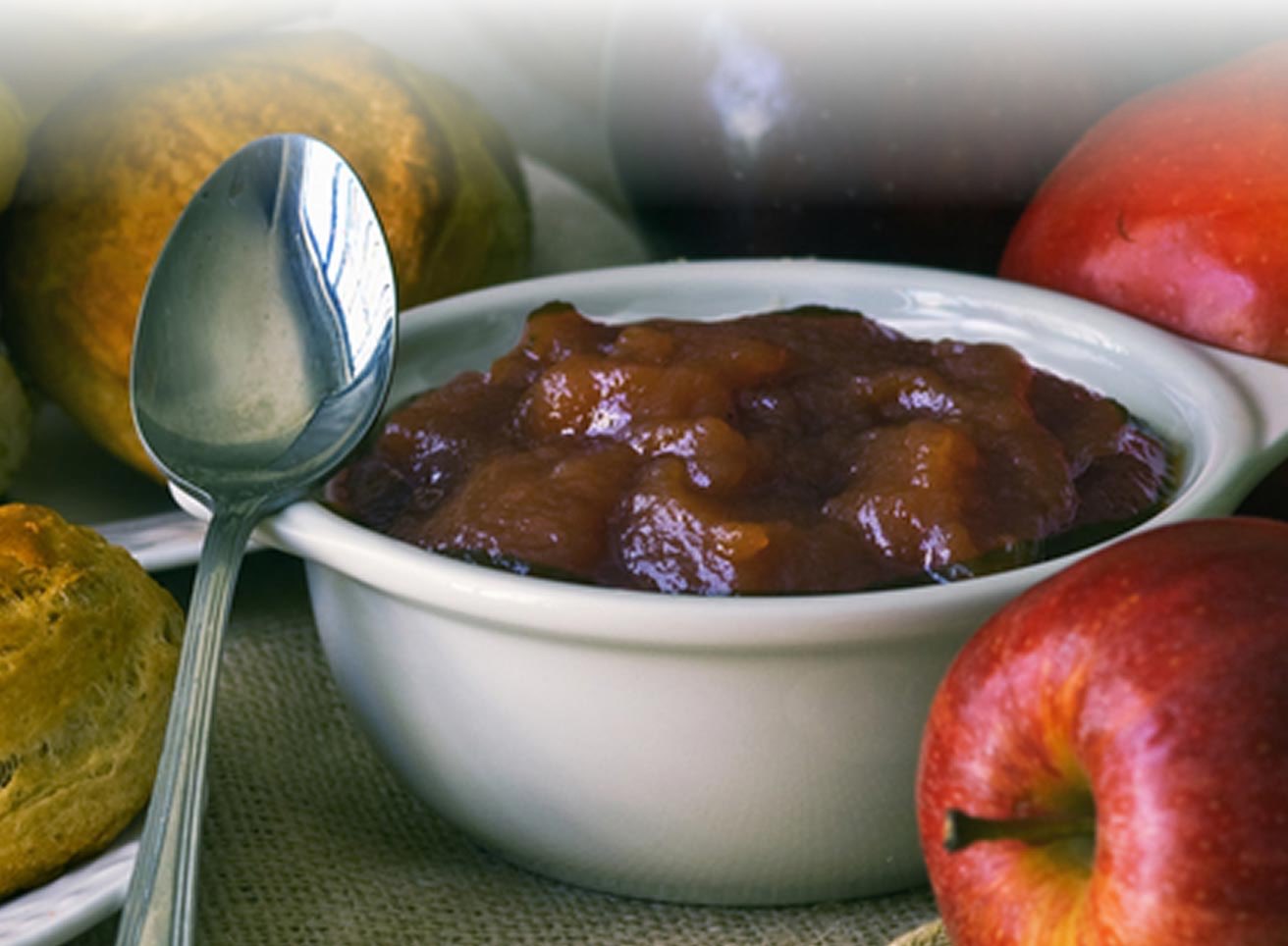 Apple Butter
Directions
In a sauce pan add apples, vinegar and water and bring to a boil then simmer for about 20 minutes until apples appear soft.
Ladle apples into a chinois or strainer and push thru making a puree into a pan below.
Place puree in a pot measuring ½ cup sugar for every cup of apple pulp produced. Stir in sugar to dissolve.
Add salt, cinnamon, cloves, lemon juice, grated lemon rind then cook for until it thickens could take about 1-2 hours.
Ingredients
1/2 tsp. allspice, ground
2 tsp. cinnamon, ground
1/2 tsp. cloves, ground , (ground)
4 lb(s). Peak Fresh Produce® Apple(s), Granny Smith, (quartered with skin and core)
1 Peak Fresh Produce® Lemon(s), (juice and grated rind)
1/8 tsp. salt
4 Cup(s) sugar
1 Cup(s) vinegar, apple cider
2 Cup(s) water