Arizona Flounder Sandwich
About this Recipe
A simple, delicious fish sandwich, fried flounder is freshly fried and topped with guacamole and pepper jack cheese.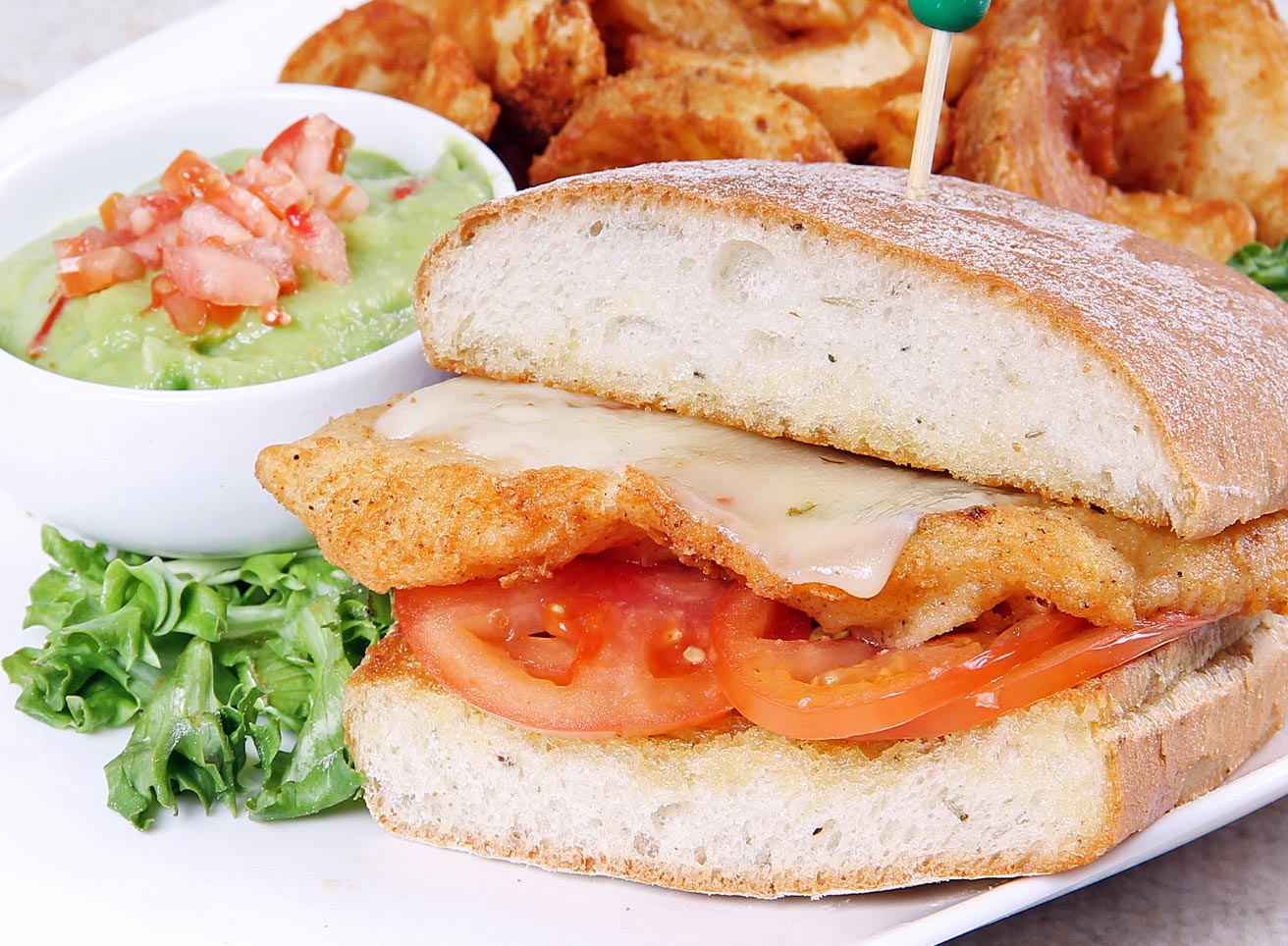 Arizona Flounder Sandwich
Directions
Dust flounder with breading and let sit for a minute to bond.
Place in fryer and cook until golden brown.
Butter foccacia and place on grill to toast.
Spread tarter sauce on top of bread.
On bottom, add lettuce, then place flounder on lettuce.
Top with cheese, then guacamole.
Shingle top bun. Serve with your choice of side.
Ingredients
2 oz. Contigo® Guacamole
1 Empire's Treasure® Flounder, Fillet(s)
2 oz. fish breading
1 Heritage Ovens® Roll(s), Focaccia
2 oz. Peak Fresh Produce® Lettuce, Arcadian Harvest Blend
2 oz. tartar sauce
1 slice West Creek® Cheese, Pepper Jack