Avocado and Chipotle Cream Over Tuna
About this Recipe
This rich, creamy dish is packed full of flavor and color. Combine the creamy texture of avocado with bright notes of cilantro, line, and chipotle, and this dish is sure to please even the pickiest seafood eater.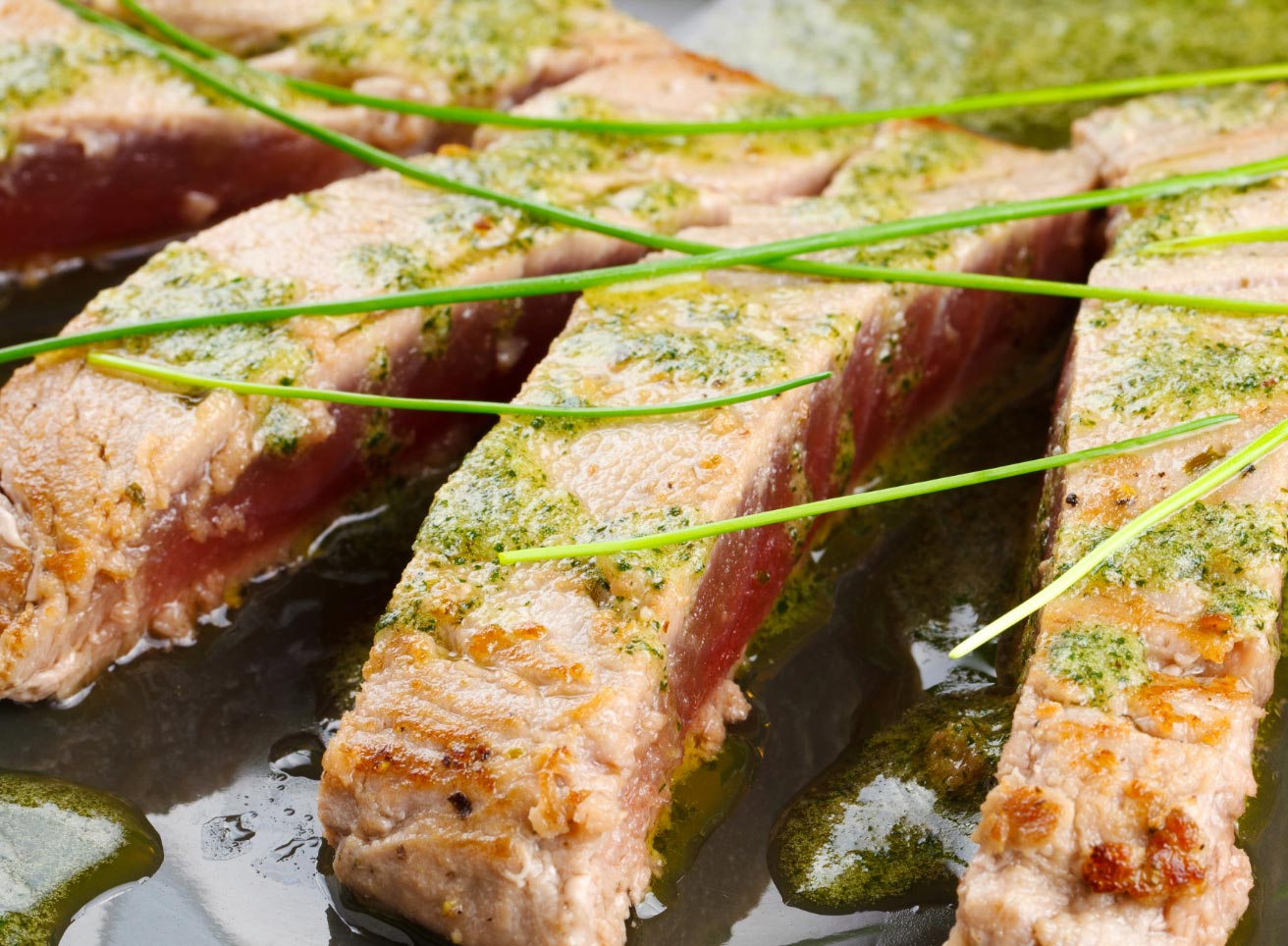 Avocado and Chipotle Cream Over Tuna
Directions
Cook tuna in saute pan to desired doneness.
In a saute pan over high heat add oil. Add avocado, onion, bell pepper and garlic. Cook for 1-2 minutes. Add lime juice, heavy cream, chipotle and cilantro. Simmer for 2-3 minutes, then puree mixture in a food processor.
Serve over tuna. Yields 2 cups.
Ingredients
2 Cup(s) Nature's Best Dairy® Cream, 40% Heavy
2 Tbsp. oil, vegetable
2 Peak Fresh Produce® Avocado(es), chopped
2 Tbsp. Peak Fresh Produce® Cilantro, minced
1 Tbsp. Peak Fresh Produce® Garlic, Clove(s), minced
1 Peak Fresh Produce® Lime(s), juiced
1/2 Peak Fresh Produce® Onion(s), Yellow, diced
1/2 Peak Fresh Produce® Pepper(s), Green Bell, diced
1/2 can pepper(s), chipotle, canned
1 8 oz. tuna, steak(s)