Bagel French Toast
About this Recipe
Two excellent breakfast legends come together for this recipe: the Polish bagel and the French technique of using up bread. A traditional bagel is first boiled for a short time in water and then baked. The French term "pain perdu" means "lost bread," reflecting its use of stale or otherwise "lost" bread. This hearty but delicious and sweet breakfast makes a great canvas for a variety of toppings from berries and syrups to ricotta and honey.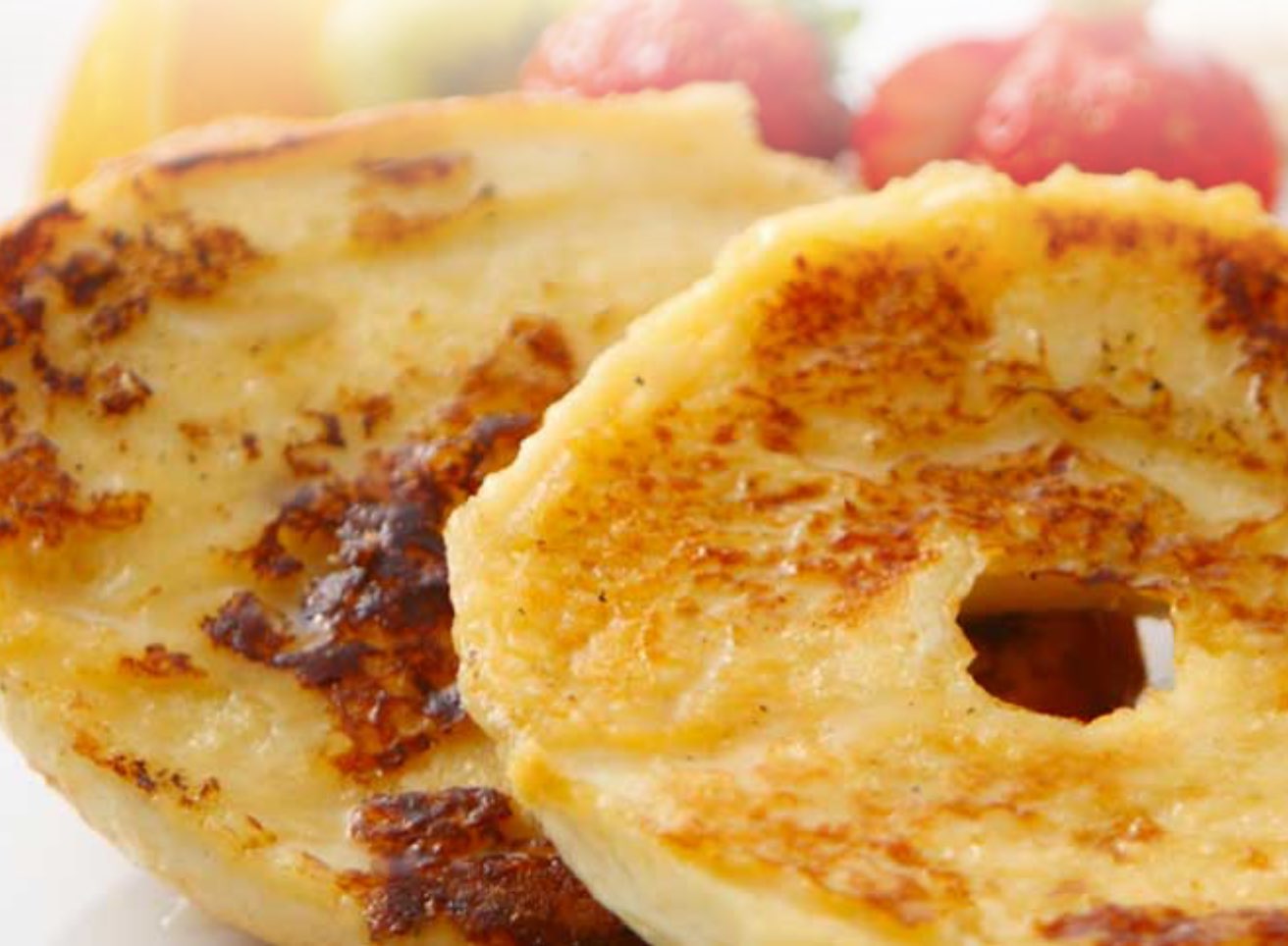 Bagel French Toast
Directions
Blend eggs, milk, sugar, vanilla and cinnamon.
Cut bagels in half.
Place bagels in egg mixture and let soak for several minutes.
Grill at 350°F on both sides (about 3-4 minutes per side) until golden brown.
Garnish with cream cheese.
Ingredients
1/8 tsp. cinnamon, ground
2 3 oz Heritage Ovens® Bagel(s), Plain
6 oz Nature's Best Dairy® Cream Cheese
1/4 Cup Nature's Best Dairy® Milk, Whole
1 Tbsp. sugar, granulated
1/4 tsp. vanilla extract, pure
2 West Creek® Egg(s), Large