BBQ Pasta Salad
About this Recipe
Filled with tender, colorful vegetables and coated in a zippy dressing, this isn't your typical pasta salad.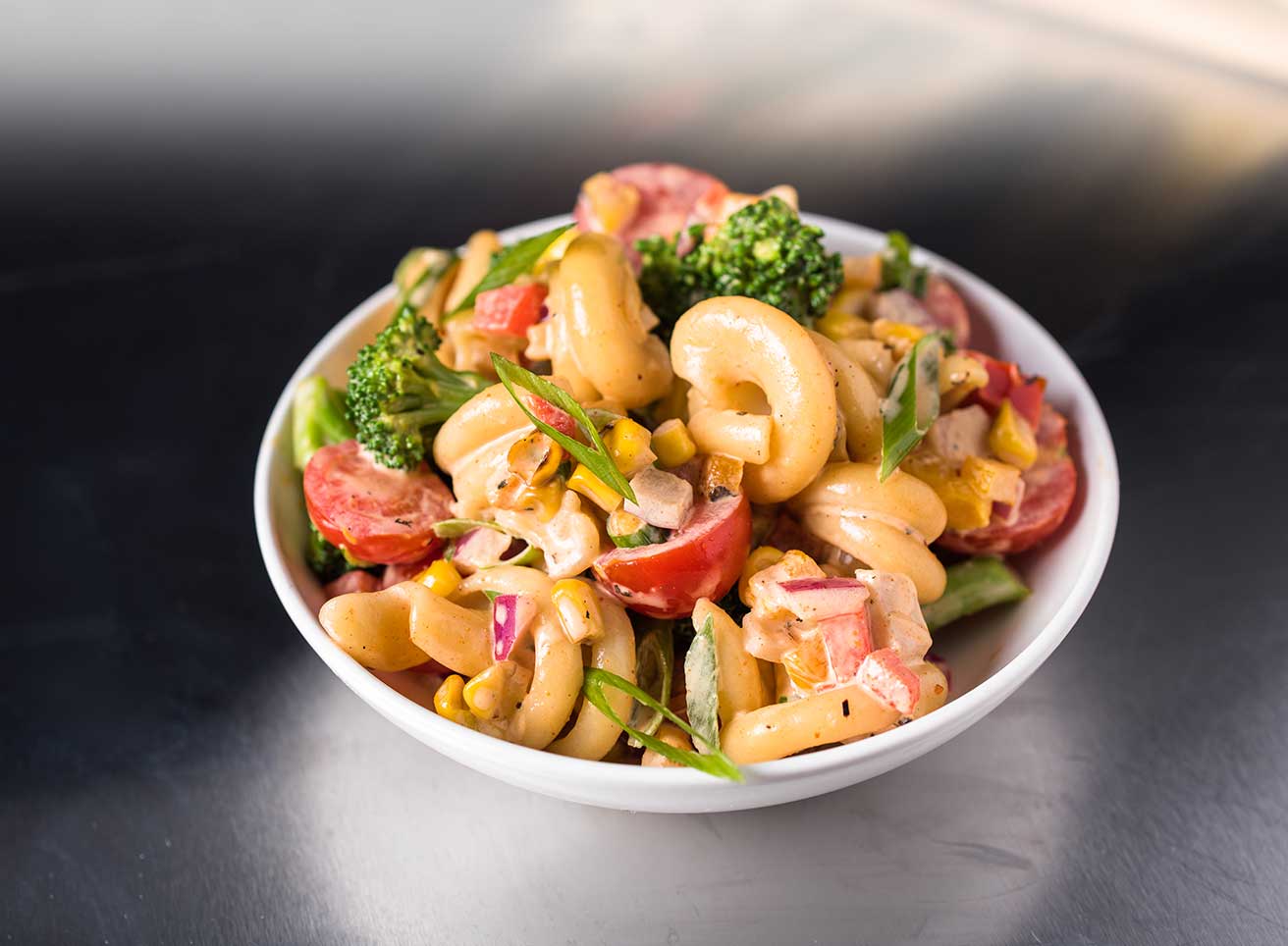 BBQ Pasta Salad
Directions
Preheat grill to high. Grill corn and peppers until well charred. Remove from grill. Place peppers in a container and cover. Remove kernels from corn on the cob. Peel peppers, remove seeds and dice.
In a large bowl toss together charred corn, roasted peppers, cooked pasta, broccoli, tomatoes, red onion, and scallion. Drizzle with the dressing and toss until ingredients are evenly coated. Serve cold.
Ingredients
2 cup broccoli, florets, blanched
2 cup tomato(es), cherry, halved
5 ears corn
1 lb Girelle Pasta, cooked, (sub pasta of choice)
1 each Orange Bell Pepper
1 each Red Bell Pepper
1/2 cup onion(s), red, small dice
1/2 cup Scallions, slivered
1 each Yellow Bell Pepper
BBQ Pasta Salad Dressing
Directions
Whisk all ingredients together until well mixed. Set aside.
Ingredients
2 tbsp vinegar, apple cider
1 tbsp sugar, brown
1/2 cup Cattlemen's® Kansas City Classic BBQ Sauce
1 tbsp Cattlemen's® Cowboy Rub
2 tbsp Frank's RedHot® Original Cayenne Pepper Sauce
1 cup mayonnaise