Chocolate Chip Brownies
About this Recipe
Rich, little sandwiches of Heritage Ovens® Vanilla Wafers and cream cheese are buried in these easy-to-make brownies, along with chocolate nuggets and crunchy walnuts. Serve warm with a scoop of vanilla ice cream on top for the ultimate All-American dessert.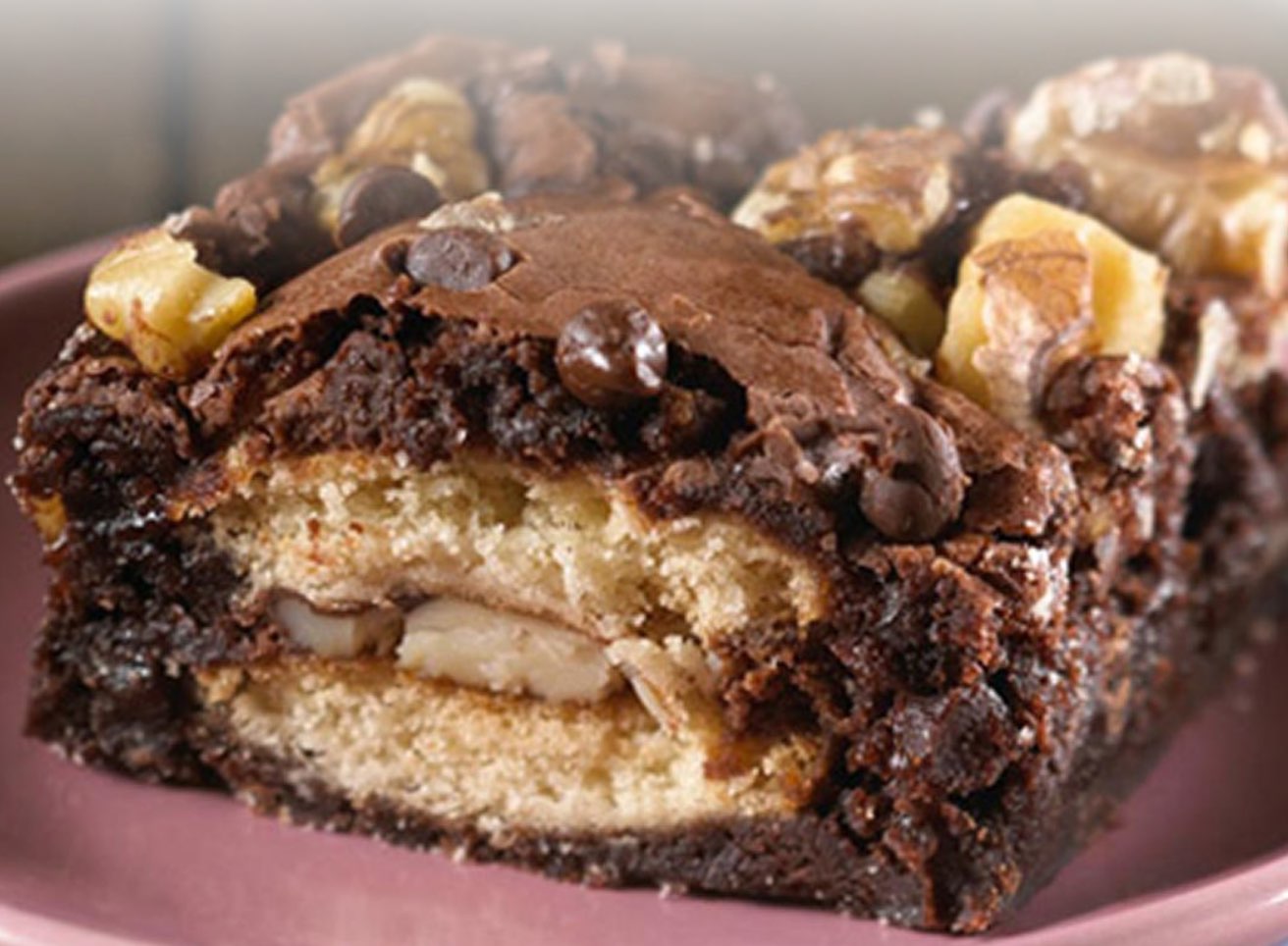 Chocolate Chip Brownies
Directions
Spread cream cheese on bottoms of 24 of the cookies.
Top with remaining cookies, bottom sides down, making 24 sandwiches. Set aside.
Prepare brownie mix according to package directions for cake brownies.
Thinly spread about 1 ¼ cups of the batter in 13 x 9 x 2-inch baking pan coated with cooking spray.
Arrange cookie sandwiches on top.
Spoon dollops of remaining batter over tops of cookie sandwiches.
Sprinkle nuts and chocolate morsels over top.
Bake at 350°F for 27 to 35 minutes or until set. Cool completely.
Ingredients
1 package chocolate brownie mix, (18.9oz to 19.9oz)
1/3 cup chocolate, semisweet, (miniature morsels)
48 Heritage Ovens® Wafers, Vanilla
1/3 cup walnuts, (chopped, sub pecans)
3 oz West Creek® Cream Cheese, (softened)