Crepes Filled with Red Wine Poached Peaches
About this Recipe
Looking for the perfect treat that will have your guests craving more? Try warm crepes topped with peaches poached in red wine, raspberry and cinnamon.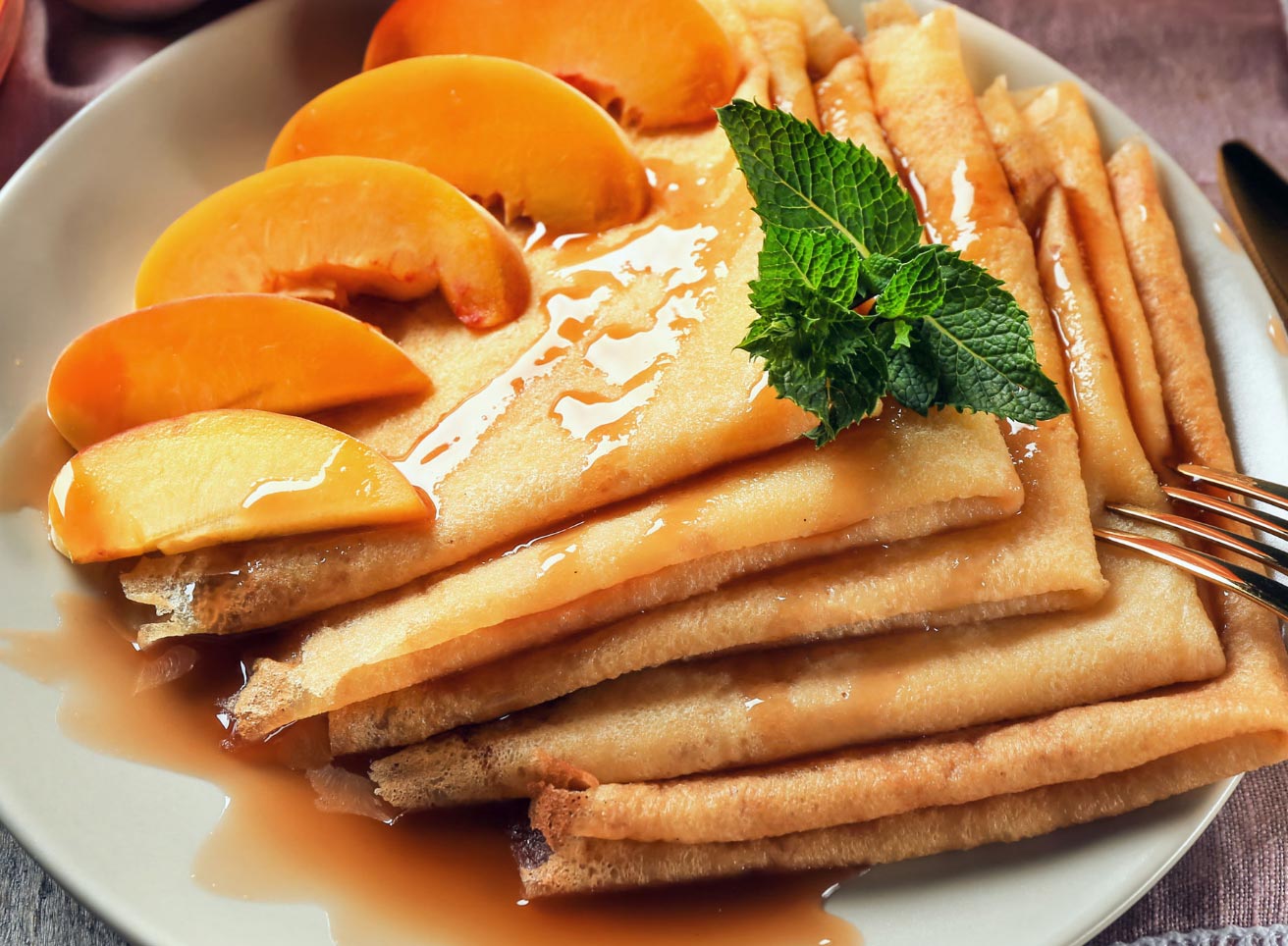 Crepes Filled with Red Wine Poached Peaches
Directions
In a small saucepan, combine the wine, preserves, orange zest, cinnamon and cloves and bring to a boil over high heat. Continue cooking until the preserves are melted and the liquid has thickened, about 6 to 7 minutes. Strain the liquid into a large skillet, transferring the cinnamon stick to the pan.
Add the peaches to the liquid and, over medium-high heat, bring the liquid to a slow boil. Cook until the peaches are just warmed through, about 3 minutes. Turn off the heat and let the peaches cool in the syrup.
Place 2 crepes folded in quarters on each plate (leave the extra 2 crepes for seconds). Spoon the peaches over the crepes and top with vanilla yogurt or softly whipped cream, if desired. Serve immediately.
Ingredients
5 cloves, whole
1 cinnamon, stick
8 crêpes, (kept warm)
1 piece orange zest, (1" x 3" )
2 oz. peach(es), (sliced)
1/2 Cup(s) preserves, raspberry
1 Cup(s) wine, red
1 Cup(s) yogurt, vanilla