Grits and Cheese Biscuits
About this Recipe
It doesn't get more southern than grit-infused biscuits. These buttery, cheesy treats work well as hors d'oeuvres or appetizers.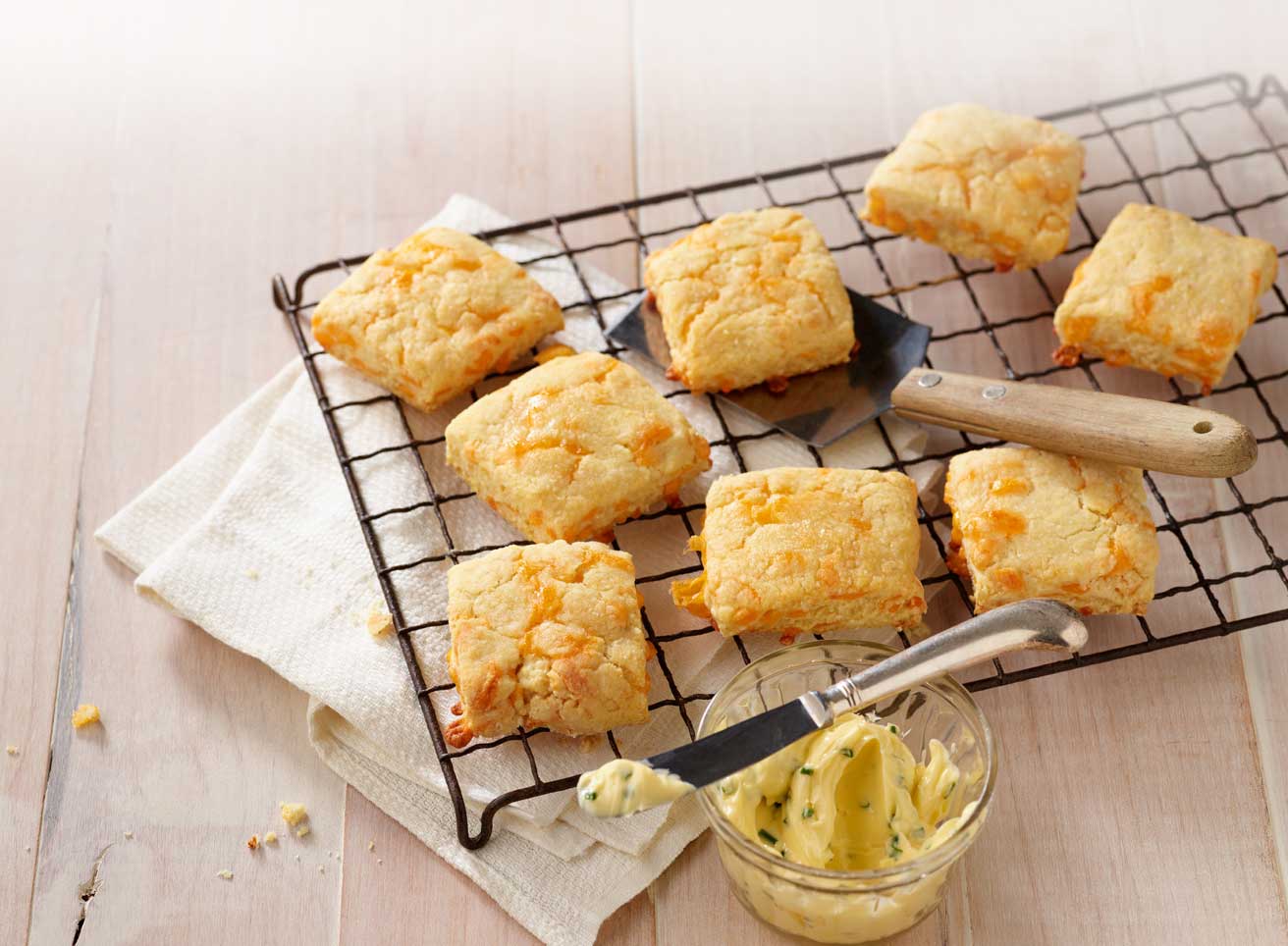 Grits and Cheese Biscuits
Directions
Heat oven to 425ºF.
Combine dry ingredients; cut in margarine until mixture resembles coarse crumbs.
Stir in cheese; add milk, mixing just until dry ingredients are moistened.
Shape dough to form a ball; knead gently on lightly floured surface 3 to 4 times. Roll out dough to form 8-inch square. Cut dough into four 2-inch wide strips; cut each strip crosswise into 4 pieces.
Place biscuits about 1 inch apart on ungreased cookie sheet. Bake 12 to 14 minutes or until golden brown.
Serving Tips: Add 1/3 cup finely chopped cooked ham and ¼ cup finely chopped onion with stirring in cheese. Proceed as recipe directs.
Ingredients
4 tsp baking powder
1/2 cup Nature's Best Dairy® Butter
1 cup Roma® Cheese Shredded, Cheddar
1 1/2 cups West Creek® Flour
1/2 cup Quaker® Grits, Old Fashioned or Quick
1/2 cup Nature's Best Dairy® Milk
1/4 tsp salt