Jammin' Jamaican Wings
About this Recipe
Guests will be jammin' to this wing recipe flavored by Frank's RedHot® and a hint of Caribbean jerk.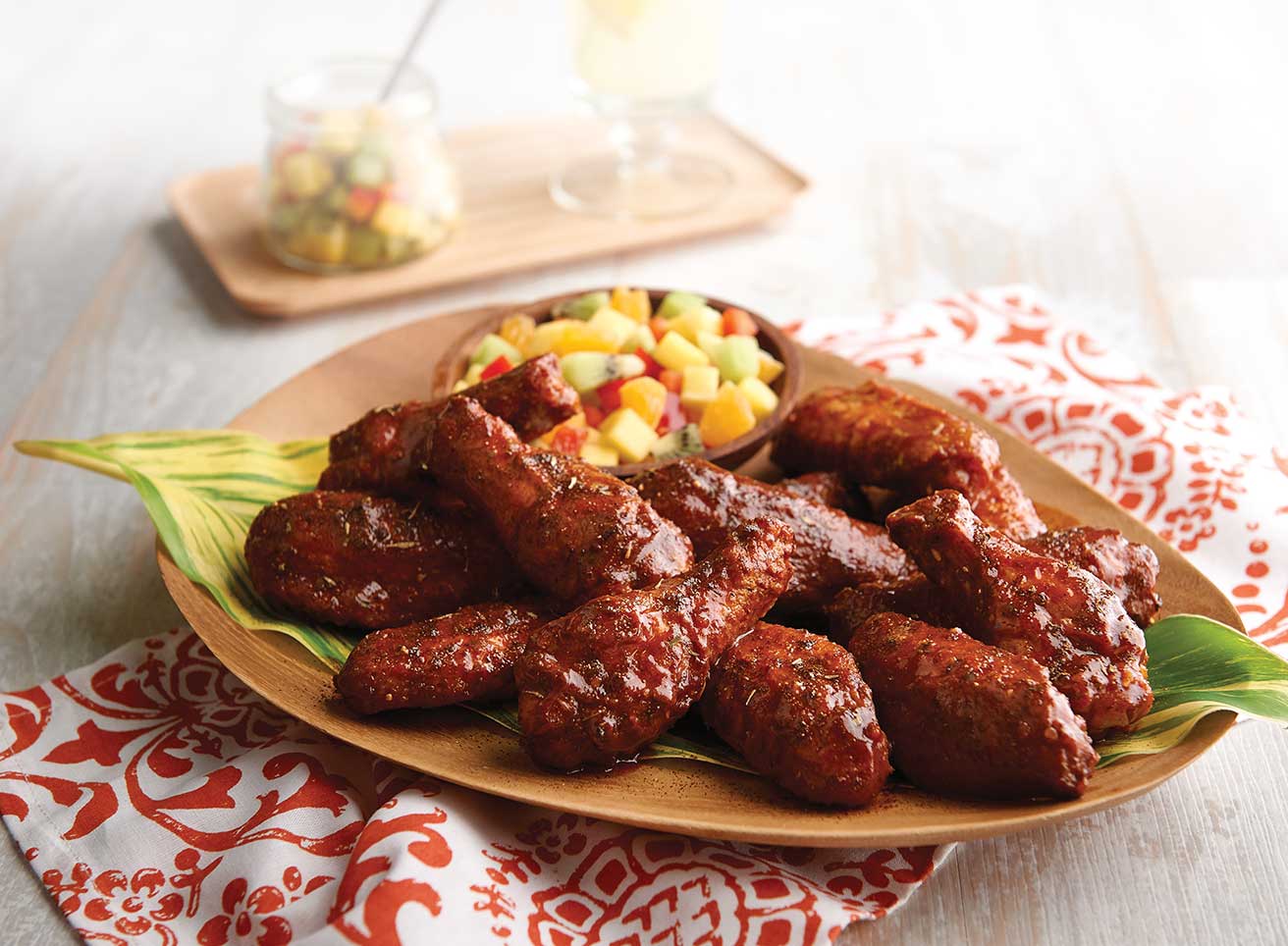 Jammin' Jamaican Wings
Directions
Grill wings over medium heat for 20 to 25 minutes until fully cooked and crispy, turning often.
Mix remaining ingredients in small saucepan. Simmer 2 min., stirring often.
Toss wings in sauce to coat.
Ingredients
3 tbsp butter
2.5 lb Chicken wing pieces
1/3 cup Frank's RedHot® Original Cayenne Pepper Sauce
1/3 cup Frozen limeade concentrate, thawed
1 tsp McCormick Culinary® Caribbean Jerk Seasoning