Lobster with Brandy Butter
About this Recipe
There are few foods as decadent as a fresh lobster tail smothered in melted herb butter. This recipe takes that buttery accompaniment up a notch with reduced brandy, making the soppable sauce only that much richer. Works well with filet mignon too for surf and turf that is far from unimpressive.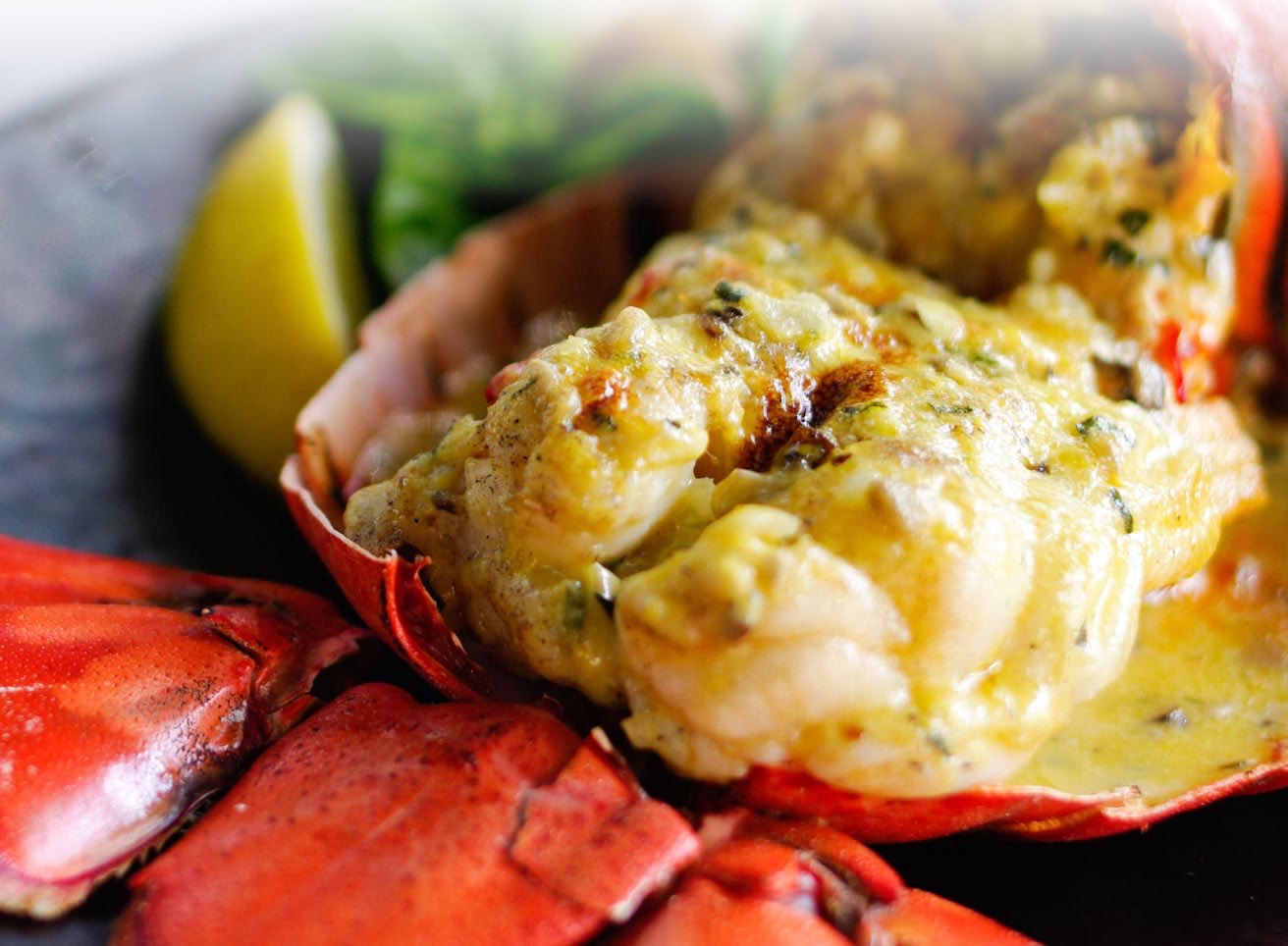 Lobster with Brandy Butter
Directions
In a large sauce pan over medium heat, add olive oil, onion and garlic. Cook for 1-2 minutes.
Add brandy and allow to reduce by half.
Now add butter and allow to melt.
Put lobster tails in pot and cook for 5-6 minutes until done.
Add parsley, salt & pepper.
Remove lobster, plate and then top with sauce from pan.
Ingredients
1 cup brandy
1 tsp. black pepper, ground
1/4 cup parsley, flakes
4 Empire's Treasure® Lobster Tail(s)
1 lb. Nature's Best Dairy® Butter
2 tbsp. Peak Fresh Produce® Garlic, Clove(s)
1 cup Peak Fresh Produce® Onion(s), (diced)
2 tbsp. Roma® Oil, Olive
1 tsp. salt, kosher