Olive's Famous Lobster Bolognese
About this Recipe
Bolognese sauce, which varies from household to household in Italy, is a meat sauce that originated in Bologna. Traditionally it is made with pork, veal or beef or a combination of all three; it can also contain pancetta, carrots, onions celery, tomatoes, rosemary, oregano, basil and parsley. This Olives version replaces the traditional meats with sweet lobster meat – thus cutting down on the cooking time.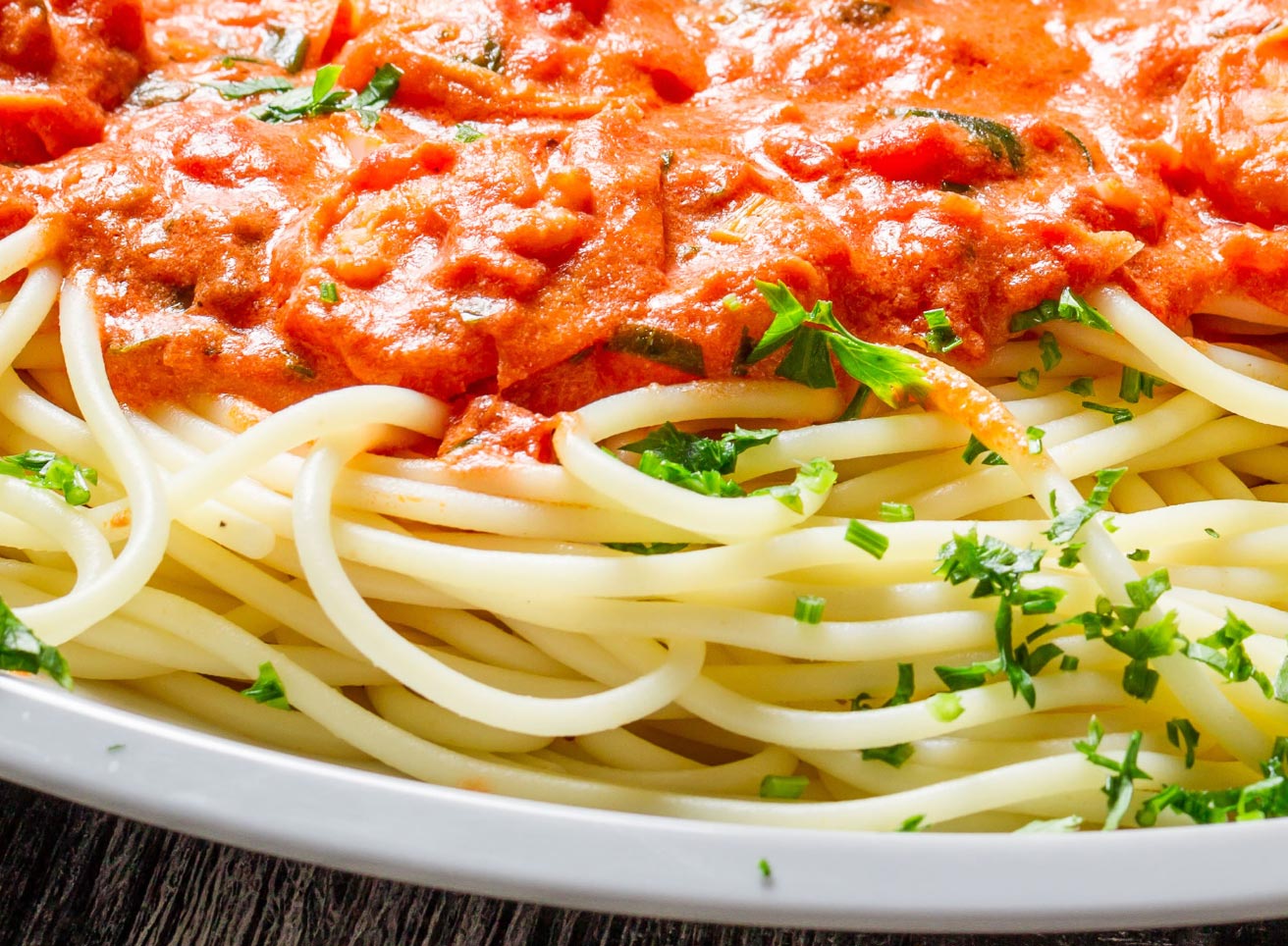 Olive's Famous Lobster Bolognese
Directions
Place a large skillet over medium-high heat and when it is heated, add the olive oil. Then add the onion, carrot, and celery…cooking for about 5 minutes. Add the wine and cook for an additional 5 minutes. Add the lobster stock and ground tomatoes…cooking until the liquid has reduced by two thirds; about 20 minutes or so. Add the heavy cream and butter; cooking for 3 minutes. Add the lobster meat and allow the sauce to heat the lobster meat through.
While the sauce is cooking, bring a large pot of salted water to a boil over high heat. Add the pasta and cook until it is tender to taste.
Drain well, and add the cooked pasta to the lobster sauce and serve immediately. Garnish with additional lobster meat and herbs as desired…enjoy!
Ingredients
1/2 lb(s). Empire's Treasure® Lobster Meat, cooked, coarsely chopped
6 Cup(s) lobster stock
1 Tbsp. Nature's Best Dairy® Butter, Unsalted
1/2 Cup(s) Nature's Best Dairy® Cream, Heavy
1 Peak Fresh Produce® Carrot(s), peeled and finely chopped
1 stalk Peak Fresh Produce® Celery, finely chopped
1/2 medium Peak Fresh Produce® Onion(s), finely chopped
2 Tbsp. Piancone® Oil, Olive, Extra Virgin
1 lb(s). Piancone® Pasta, Spaghetti, sub Nested Egg Fettuccini
1 Cup(s) Roma® Tomato(es), Ground
1 Cup(s) wine, dry white