Peak Fresh Produce Roasted Brussel sprouts
About this Recipe
Crispy Peak Fresh Product® Brussel sprouts topped with spicy blackened Bay Winds® shrimp and West Creek® feta cheese drizzled with Thai chili vinaigrette.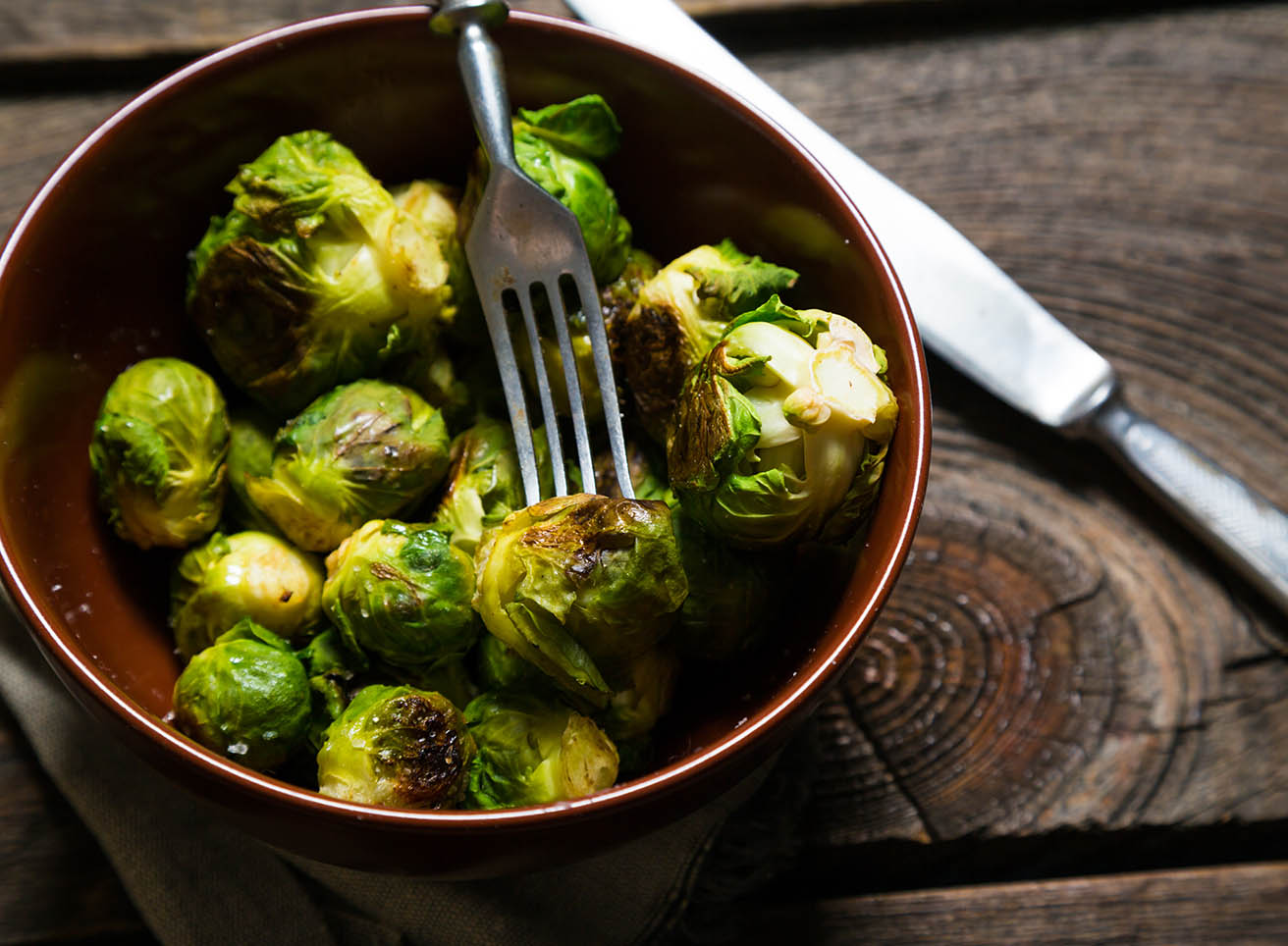 Peak Fresh Produce Roasted Brussel sprouts
Directions
In a sauté pan over medium heat add 1 tbl of Piancone olive oil and diced Ridgecrest bacon.
Cook until bacon is crispy. Remove bacon from pan and drain on towel to remove excess grease and reserve for later.
In the same pan now add Peak Fresh Produce Brussel sprouts and season with sea salt and black pepper.
Cook in rendered bacon fat for 2-3 minutes then remove from pan and reserve. Season Bay Winds shrimp with blackening seasoning.
In a sauté pan over medium high heat add remaining tablespoon of olive oil, Peak Fresh Produce red onion and seasoned shrimp. Cook for 2-3 minutes and remove shrimp and onions from pan.
Arrange the cooked Brussel sprouts on plate then top with blackened shrimp and onions.
Crumble West Creek feta cheese on top and garnish with bull's blood micro greens.
Drizzle Thai vinaigrette over the top then serve.
Ingredients
1/8 tsp Roma® Black Pepper, Ground
2 tbsp blackening seasoning
1 cup Peak Fresh Produce® Brussels Sprouts, blanched
1/4 cup microgreens, Bulls blood
2 tbsp Piancone® Oil, Olive
3 slices Ridgecrest® Bacon, Applewood Slice(s), diced
1/8 tsp salt, sea
6 eaches Bay Winds® Shrimp, 16/20 peeled, deveined tai
2 oz Thai chili vinaigrette
1/4 cup West Creek Feta cheese