Roasted Seasoned Veggies
About this Recipe
This powerfully nutrient-packed dish is versatile enough to have any vegetables you like swapped in. Crank up the cayenne if you like it hot. Use this snappy seasoning on pork, lamb and beef as well. A variation would be dicing the veggies up into tiny cubes and mixing with quinoa for a flavor bomb of a side offering.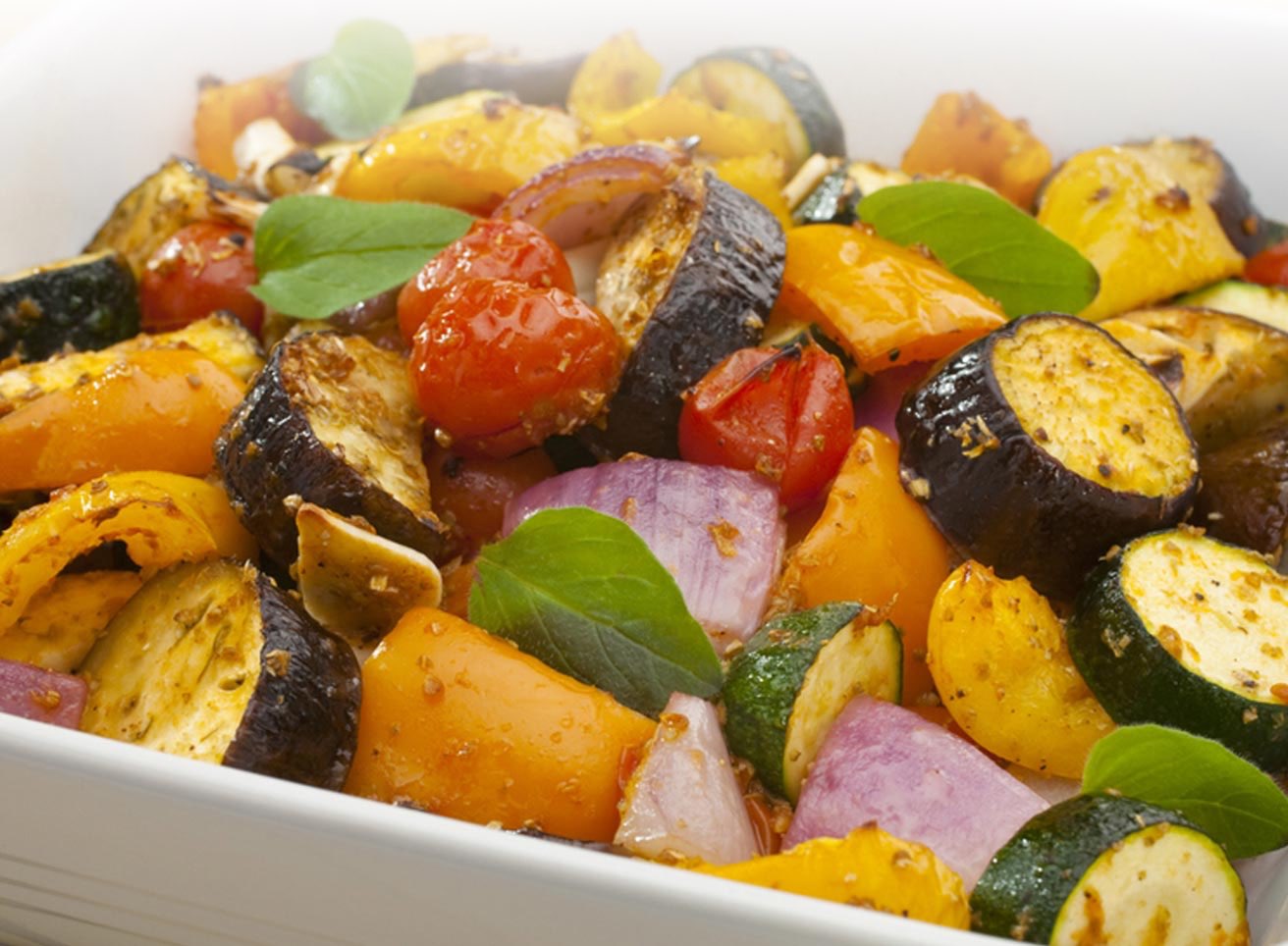 Roasted Seasoned Veggies
Directions
Combine first 8 ingredients in a food processor.
Blend for 15-20 seconds. Transfer to an airtight container, set aside.
Turn on the broiler and move an oven rack to within 4-5 inches of the broiler flame.
While the broiler is preheating, cut all vegetables into 1/2 inch-thick slices. Toss with olive oil and spread evenly on a sheet pan. Sprinkle generously with spice mixture.
Broil for five minutes, then flip and stir so they are cooking evenly.
Continue to flip and stir the vegetables every five minutes until they are softened and evenly charred, about 25 minutes.
Ingredients
1 1/2 tsp. basil leaves
1 Tbsp. black pepper, table grind, ground
1 tsp. cayenne pepper, ground
1 1/2 Tbsp. chili powder
2 tsp. garlic, powder
2 Tbsp. paprika, sweet
2 cups Peak Fresh Produce® Broccoli, Floret(s)
2 cups Peak Fresh Produce® Cauliflower, Floret(s)
2 cups Peak Fresh Produce® Onion(s)
2 cups Peak Fresh Produce® Pepper(s), Red Bell
3 Tbsp. salt
3 Tbsp. sugar, golden brown