Shrimp and Bacon Tater Tanglers
About this Recipe
In one corner we have West Creek® Bacon, thick and crispy, ready to steal the show. In the other corner is Bay Winds® Shrimp, that sneaky little flavor bomb. Together the two wrestle up this crispy appetizer that deliciously combines the best of land and sea. Add a side of spicy remoulade or housemade tartar for extra punch.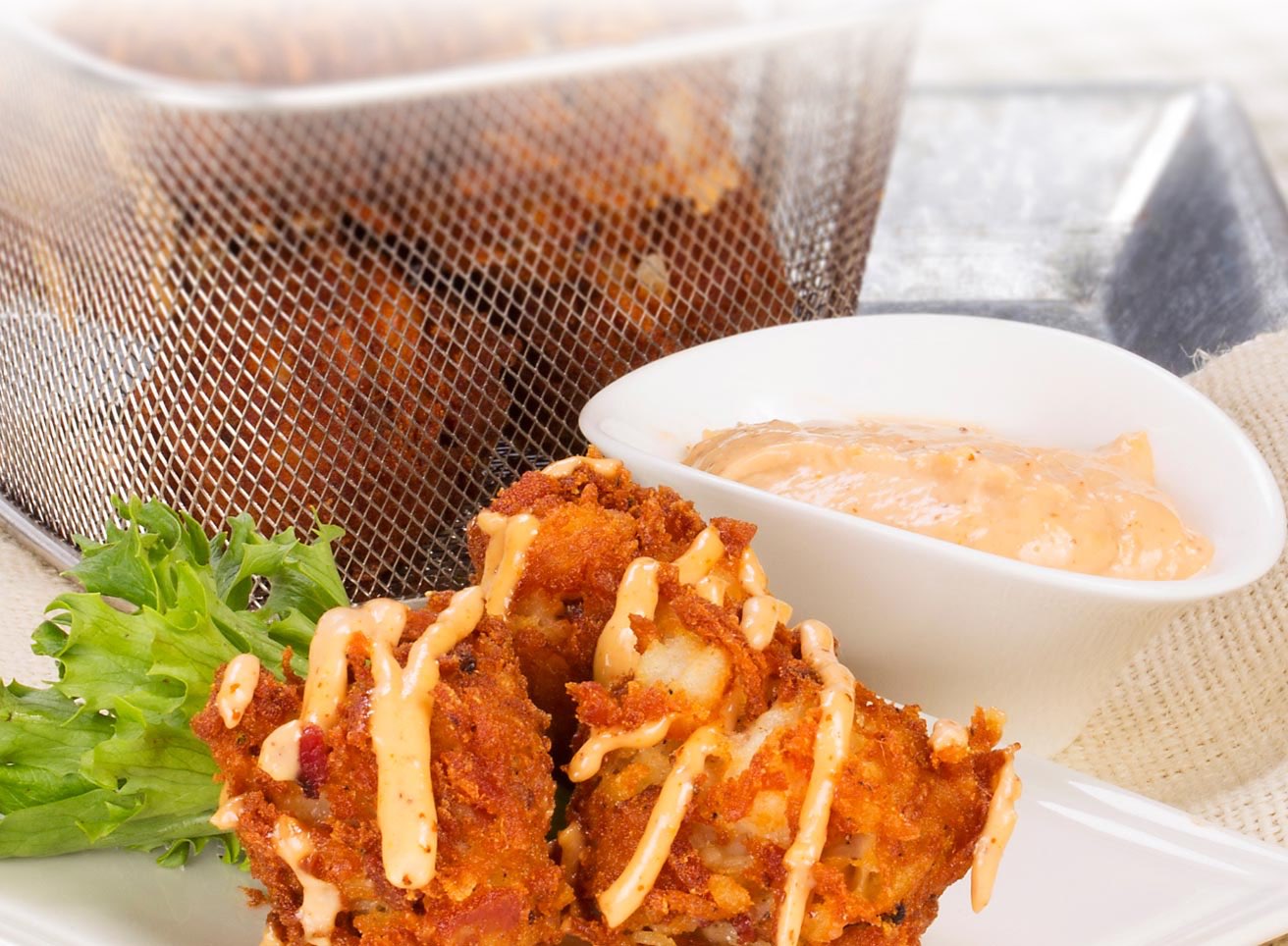 Shrimp and Bacon Tater Tanglers
Directions
Form tangler mix into 4 balls.
Split bacon into 4th's.
Take one shrimp and bacon and place it in each ball until all balls are mixed with it.
Fry to golden brown.
Place greens on plate. Sprinkle Old Bay on each ball & serve with sauce.
Ingredients
4 each Bay Winds® Shrimp, White 26/30 Raw, Peeled and Deveined, chopped, tail off
3 oz. bistro sauce
1 oz. greens, field
4 pinches Old Bay® Seasoning
6 oz. tangler mix, prepared
3 oz. West Creek® Bacon, diced