Shrimp and Stone Ground Cheddar Grits
About this Recipe
This classic Southern combination is a show-stopper on any menu, and your customers will love the mouthwatering, cheesy grits topped with shrimp.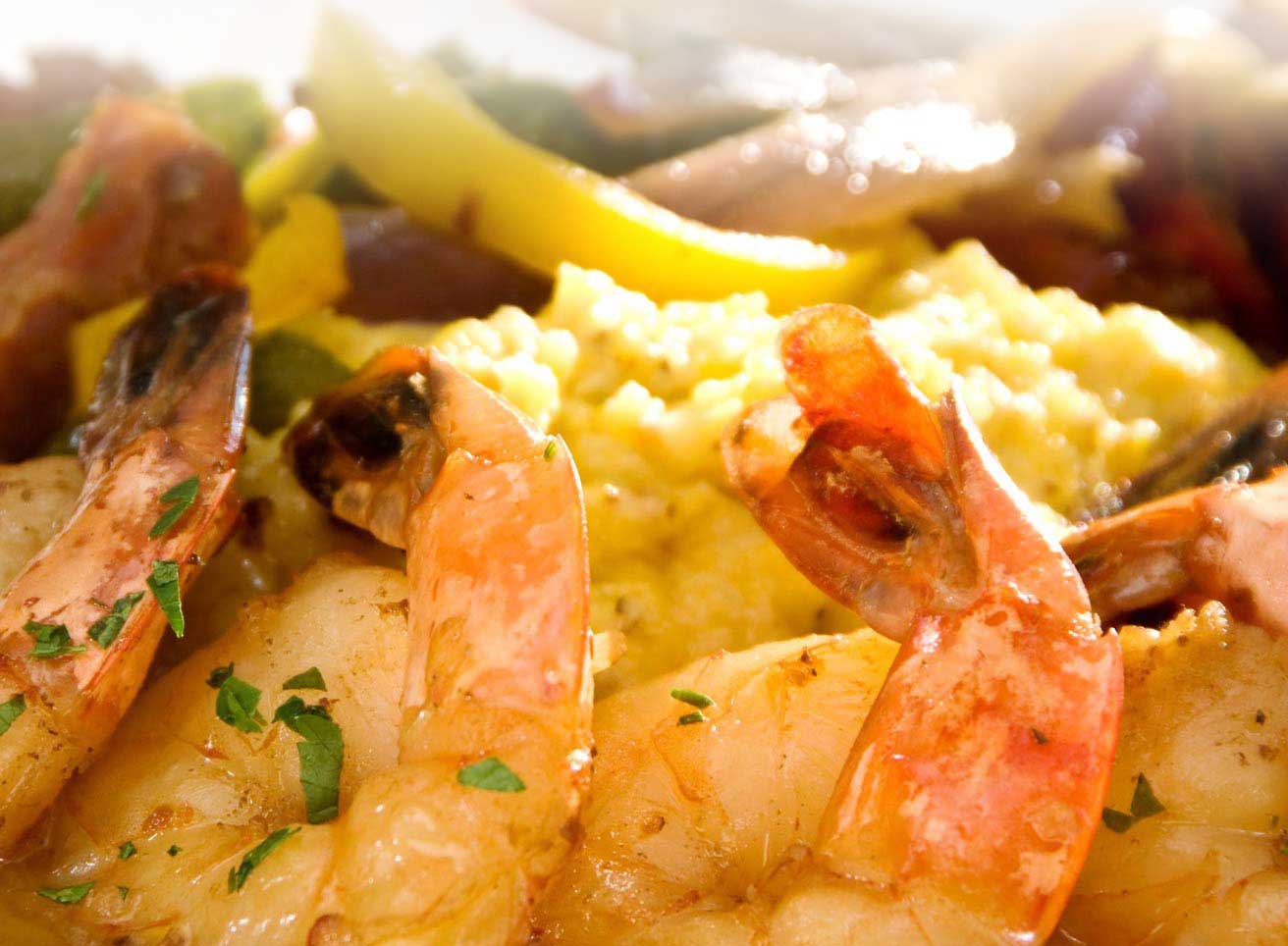 Shrimp and Stone Ground Cheddar Grits
Directions
For the grits: Bring the water and cream to a boil and stir in the grits. Cook at a simmer until the grits are done. Turn off the heat and stir in the cheese. Season with hot sauce, salt and pepper, and a dash of nutmeg.
For the shrimp: Sauté the andouille. When half done, add the garlic and green onions. Add the shrimp and season with salt, pepper and hot sauce. Finish with fresh chopped parsley and a touch of lemon juice. Serve on a bed of cheese grits.
Ingredients
1-2 lbs. Empire's Treasure® Shrimp, Large , peeled, deveined, tails off
2 tsp. garlic, clove(s), chopped
1 part grits, stone ground
1 lemon(s)
1 part Nature's Best Dairy® Cream, Heavy, 40% Butter Fat
1-2 Tbsp. Peak Fresh Produce® Onion(s), Green, chopped
2 Tbsp. Peak Fresh Produce® Parsley, Fresh, chopped
1/2 cup Peak Fresh Produce® Pepper(s), Green Bell, cut into strips
1/2 cup Peak Fresh Produce® Pepper(s), Red Bell, cut into strips
1/2 cup Peak Fresh Produce® Pepper(s), Yellow Bell, cut into strips
1/2 cup Ridgecrest® Bacon, Applewood Slice(s), chopped; andouille sausage can be used in place of
salt and pepper, to taste
3 parts water
West Creek® Cheese Shredded, Cheddar, to taste
West Creek® Hot Sauce, to taste