Soft Shell Crab Sandwich
About this Recipe
Crispy soft-shell crab on sourdough bread topped with Peak Fresh Produce tomato relish.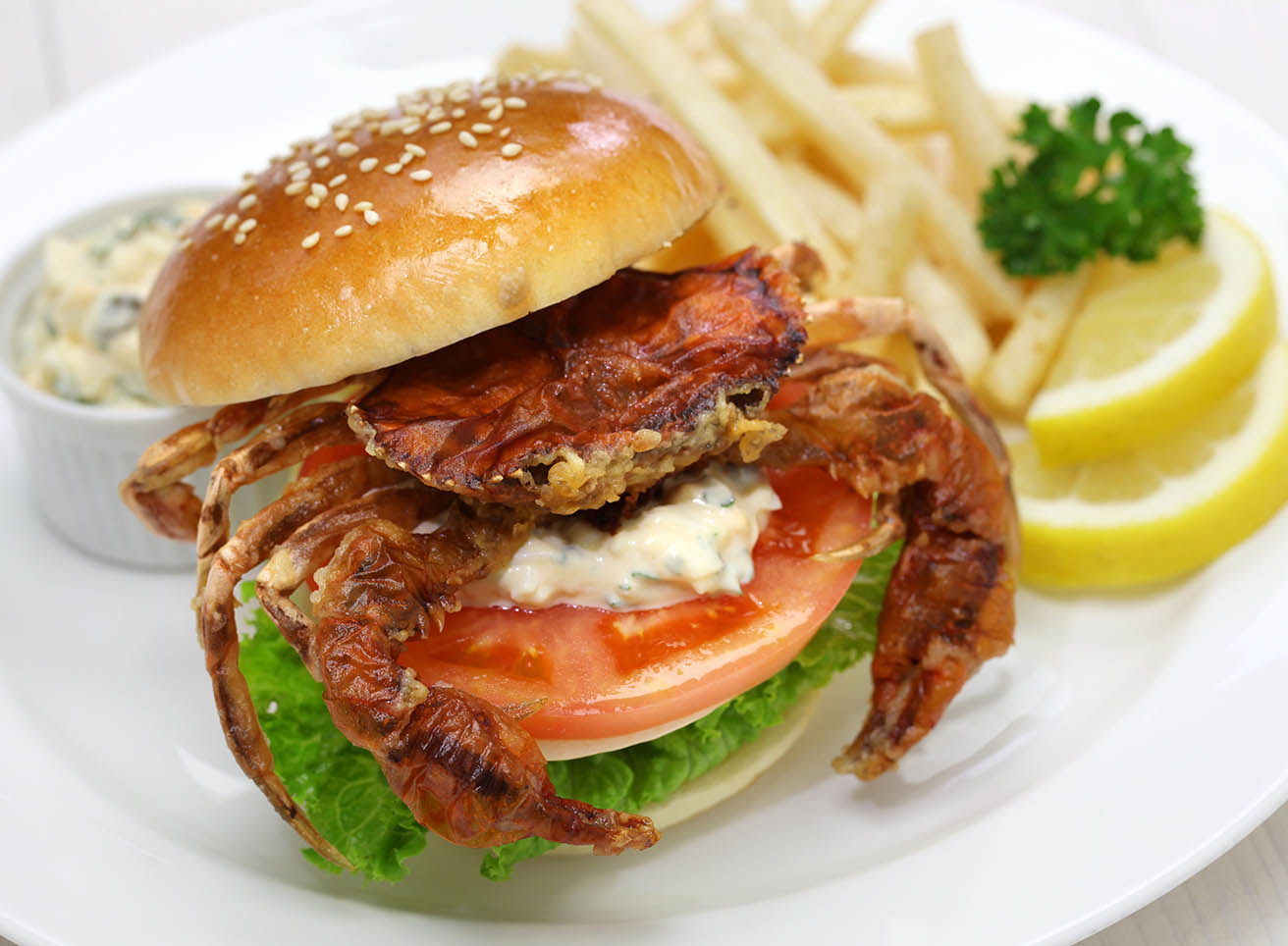 Soft Shell Crab Sandwich
Directions
Heat deep frying oil to 360 degrees.
Mix ½ c of fish fry with water to form a batter.
Dip the crabs in the batter then in the dry fish fry.
Cook then in the oil for 2-3 minutes until golden brown.
Drain on towel to remove excess oil.
Place lettuce on bottom of bread slice then top with crabs.
Now top with tomato relish and serve.
Ingredients
Brilliance® Premium Oils Vegetable Oil, for deep frying
2 leaves Peak Fresh Produce® Lettuce
1/2 cup Peak Fresh Produce tomato relish
2 crab(s), soft shell
2 slices bread, sourdough
1 cup Zatarain's fish fry
Peak Fresh Produce Tomato Relish
Directions
Combine the above ingredients in a bowl and stir to combine. Refrigerate for service.
Ingredients
1/8 tsp Black Pepper
1 tbsp Peak Fresh Produce® Basil, minced
1/2 tbsp Peak Fresh Produce® Oregano, minced
2 tbsp Piancone chianti vinaigrette
1 cup tomato(es), red teardrop
1/2 tbsp salt, sea