Tossed Greens with Chicken and Apples
About this Recipe
This main dish salad conjures up cool, autumn days and a fall bounty of crisp apples. Leafy greens, savory chicken and pungent cheese complete the picture.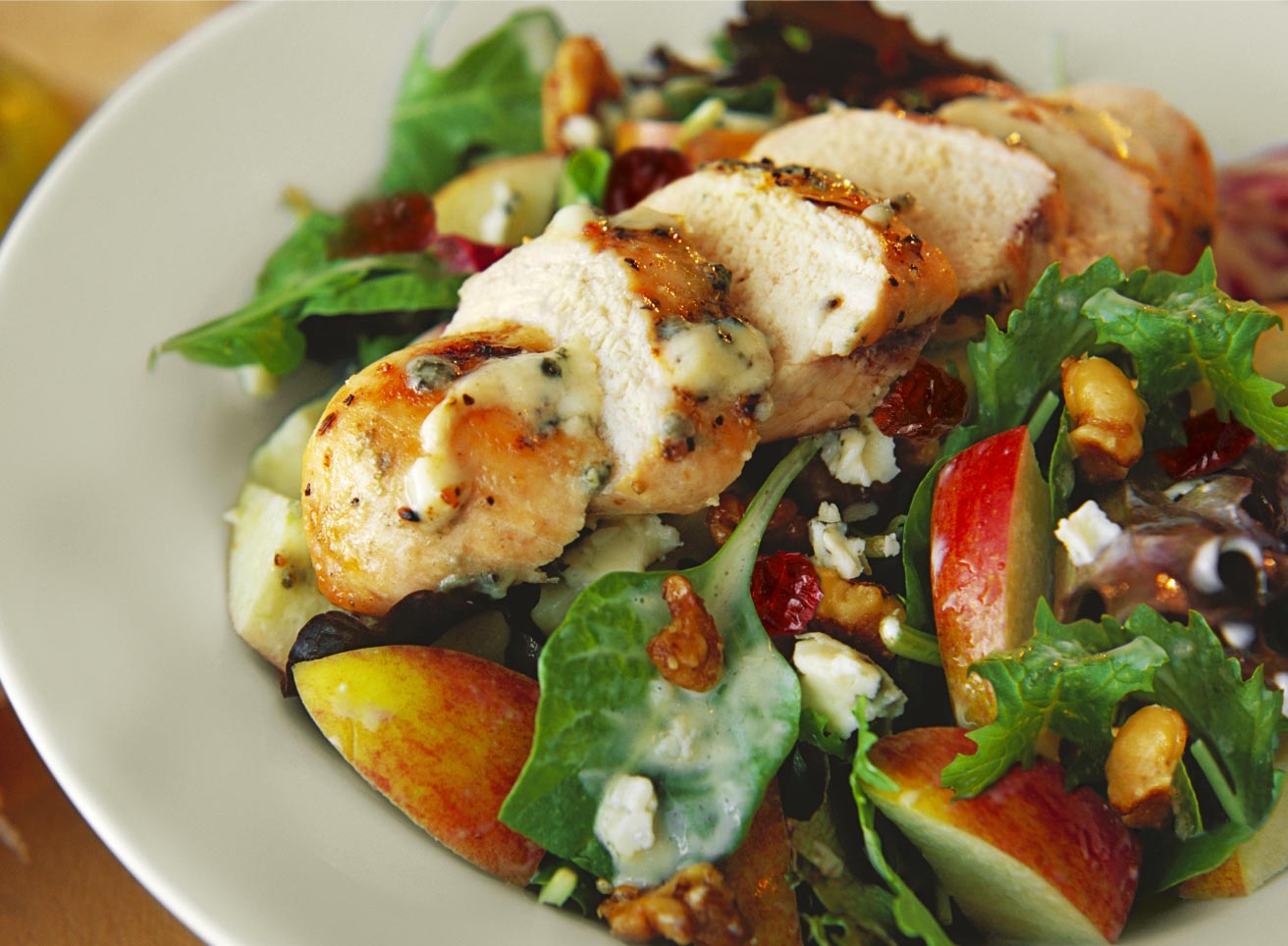 Tossed Greens with Chicken and Apples
Directions
In small bowl whisk together orange juice concentrate, oil, vinegar, water, honey, mustard and pepper. Add apple slices to dressing. Toss until apple is coated. Set aside.
In large bowl toss together greens, chicken, onions and walnuts (if desired).
Pour apple mixture over top. Toss until coated.
Arrange on 4 serving plates. Sprinkle with cheese.
Serve with Heritage Ovens Salad Wafers.
Ingredients
1/4 cup cheese, feta, (crumbled, sub blue cheese)
6 cups greens, mixed lettuce, (torn)
- as desired Heritage Ovens® Wafers, Salad
1 tbsp honey
1 tbsp mustard, spicy brown
2 tbsp oil, vegetable
1/3 cup onion(s), green, (sliced)
3 tbl orange juice, concentrate, frozen , (thawed)
1 Peak Fresh Produce® Apple(s), (large, tart, thinly sliced)
2 tbsp Piancone® Vinegar, Balsamic
2 cups Ridgecrest® Chicken, Breast(s), (cooked, shredded or chopped)
1/4 tsp Roma® Black Pepper, Ground
1/4 cup walnuts, (broken, toasted)
1 tbsp water