Tri-Color Tortellini Antipasta Salad
About this Recipe
This is a meal in itself as it has all the major elements, especially as a main course for a picnic.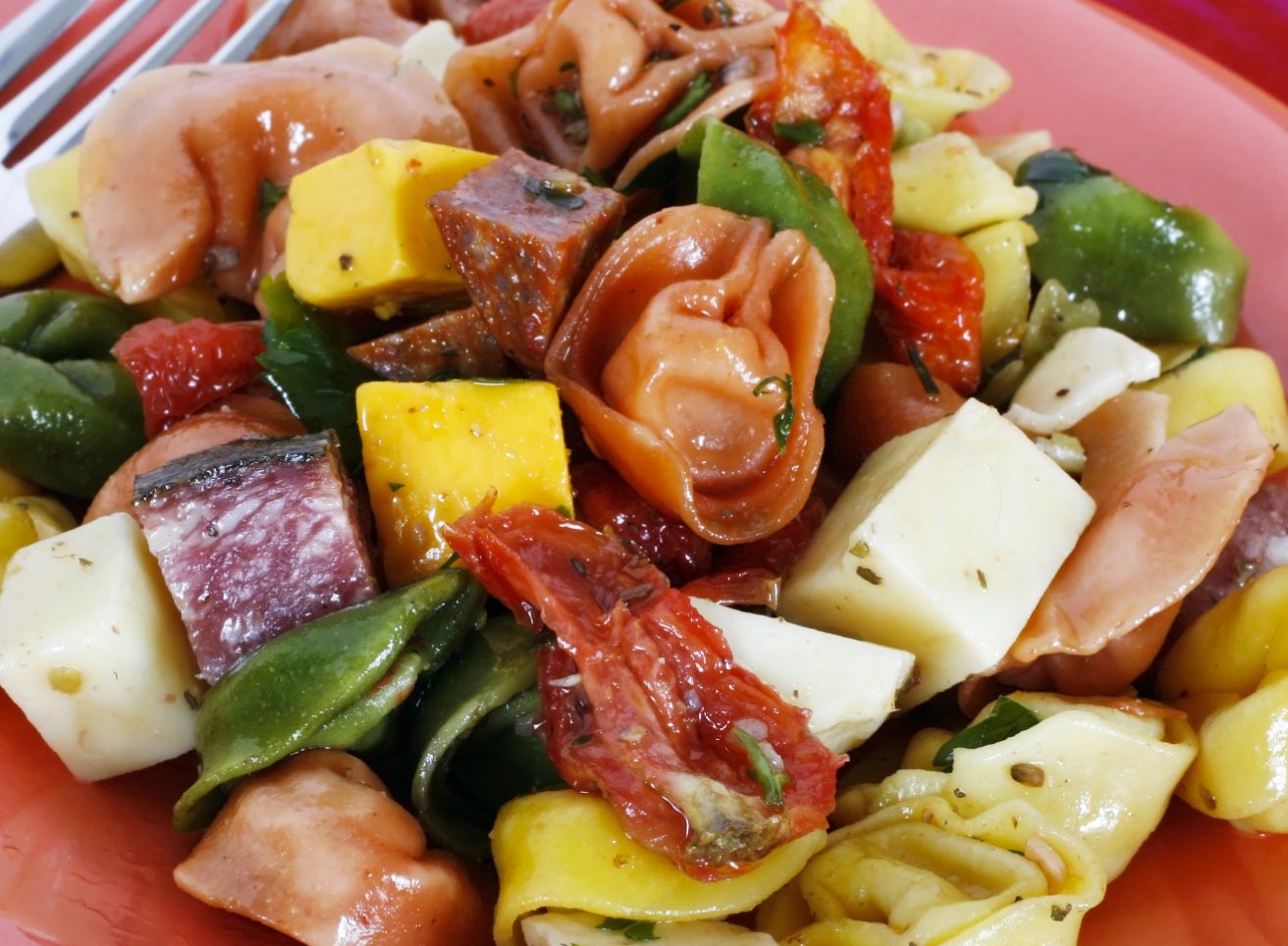 Tri-Color Tortellini Antipasta Salad
Directions
Cook tortellini in large pot of salted boiling water, drain, toss in small amount of vegetable oil and cool on sheet pan.
Add all ingredients to large mixing bowl and gently toss thoroughly, chill and serve.
Ingredients
black pepper, fresh ground, to taste
oil, vegetable
1 bunch Peak Fresh Produce® Basil, leaves only, chiffonade
1 Peak Fresh Produce® Onion(s), Red, peeled and diced small
8 oz. pepper(s), roasted red, diced
1 qt. Piancone® Dressing, Chianti Basil Vinaigrette
2 lb(s) Roma® Artichoke Hearts, quartered
4 oz. Roma® Capers 
1 lb(s). Roma® Cheese, Provolone, 1/2 inch dice
1 lb(s) Roma® Genoa Salami, 1/2 inch dice
8 oz. Roma® Pepperoncini, cut into rings
8 oz. Roma® Tomatoes, Sun-Dried, julienne
5 lb(s). Roma® Tortellini, Tri-Color
salt, sea , fine ground, to taste