Turkey Breakfast Sliders
About this Recipe
Serve memorable meals for breakfast or brunch with these sweet and savory sliders. Turkey sausage and turkey bacon are stacked between silver dollar pancakes, combining diners' favorite flavors onto one plate.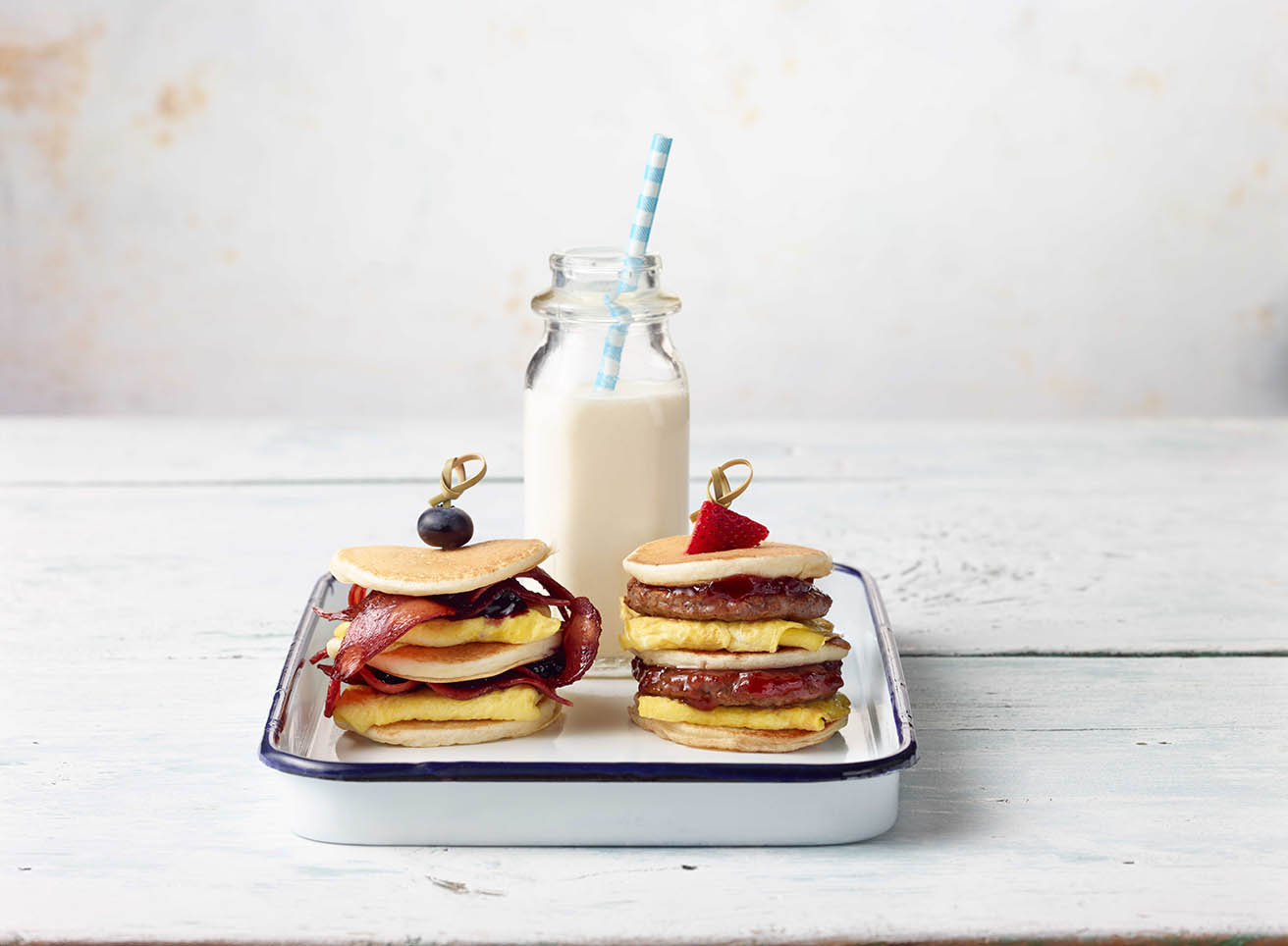 Turkey Breakfast Sliders
Directions
Spread half of the butter over one of the silver dollar pancakes and top with the omelet.
Top the omelet with the turkey sausage patty or turkey bacon.
Drizzle the jelly over the turkey.
Top with a pancake and repeat steps 1 through 3
Top with the remaining pancake. Serve with a side of fresh fruit.
Ingredients
2 tbsp Blueberry jelly
4 Omelet, rectangular shape, made with 1 egg
6 Silver dollar pancakes, 2 inches in diameter
2 tbsp Strawberry jelly
2 slices bacon, turkey
2 each Butterball® Turkey Breakfast Sausage Patty
2 tsp butter, whipped