Your customers are having drinks at the bar and need a little something to snack on, so offer up some old time bar snacks. Something salty and crunchy that is bursting with flavor and easy to eat. Include dishes that not only complement your bar beverages, but help entice your customers to order more.
Nuts are an easy choice, but pre-made nut mixes can be a bit pricey and not very exciting. Bulk raw nuts, on the other hand, can be bought for much less and can easily be custom roasted in-house to create your own signature nut dish. Almonds are great for such a snack - especially if peeled. You could create your own honey roasted almonds with honey, balsamic vinegar, demerara sugar and sel gris. Or go for something more exotic, by tossing the almonds with za'atar and olive oil.
Nuts, however, aren't the only choice.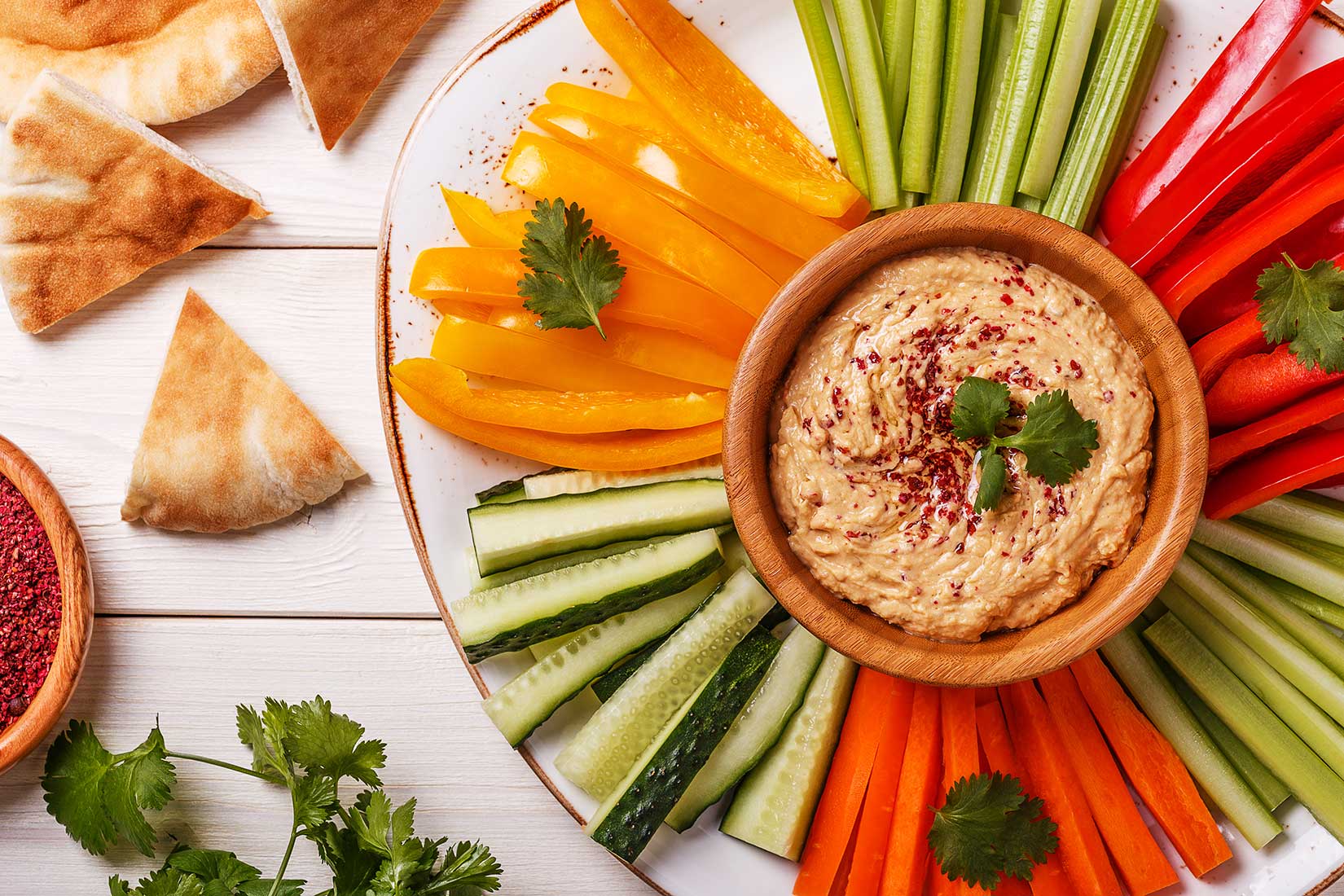 Chick peas and even split peas can be served up as yummy bar food. Rehydrate the peas overnight then pat dry. For the perfect chick pea, toss in flour then with Aleppo pepper, fry, and finish with a sprinkle of salt. For the split peas, toss with a little wasabi powder for a really nice heat and crunch. Aleppo pepper, wasabi powder, or even a little house made bacon salt, all could go well on the fried peas but could also perform beautifully on a simple bowl of fresh popcorn.
Crackers, particularly a buttery style, are always a popular munchie, especially when served with a crock of spread. House made preserves like a fig jam or pepper jelly, are good when paired with a strong, firm cheese. Of course, the crock itself could be cheese based. Along the Atlantic seaboard, pimento cheese is hot right now, with a number of restaurants and bars being most known for that dish alone. Herbed cheese spreads, using whipped cream cheese and whatever fresh herbs and spices inspire you, could be another way to go, especially during the spring and summer months. When the leaves turn and the cold sets in, a cheddar cheese spread infused with port, sherry, or even whisky might be just the right snack.
Consider Healthier Alternatives
Offer veggie sticks with a cheese spread, hummus, pickled vegetables or stuffed olives for those looking for a healthier alternative. Hummus is a deceptively easy dish to make that is very accepting of customization by adding spices, peppers, citrus, or even creamed ingredients like avocado. Pickling vegetables and stuffing olives are both low in cost and labor, making for healthy options that are never a bad choice. Bar snacks are simple and easy to eat. With a little planning, these micro dishes should be able to be turned out for $3-$5. Ordering a few of these dishes can lead all those happy patrons to order another round of your $15 craft cocktails.