Apple Raisin Noodle Pudding
About this Recipe
For a simple, nutritious meal for your younger patrons, try our cinnamon apple, raisin and honey pudding made with egg noodles.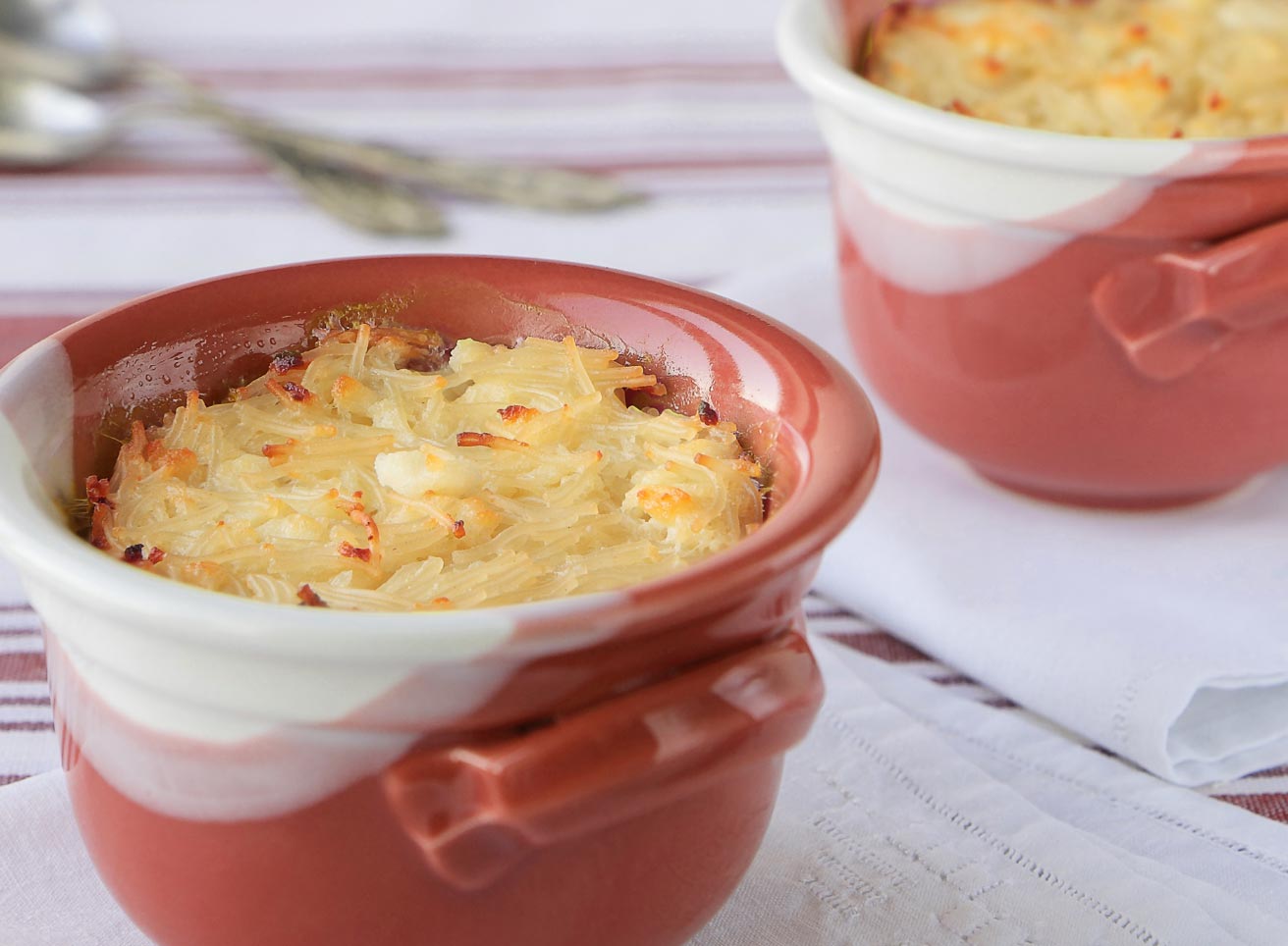 Apple Raisin Noodle Pudding
Directions
Preheat oven to 375F
In a large mixing bowl combine eggs, sugar, raisins, apples, applesauce, melted butter, and 1 tsp cinnamon.
Add noodles and toss to blend ingredients.
Pour noodle mixture into a casserole dish which has been lightly sprayed with non-stick cooking spray.
Drizzle cinnamon/honey mixture on top of noodles.
Place casserole in oven and bake 40 minutes or until golden brown.
May be served warm or at room temperature.
Ingredients
12 oz(s). Assoluti® Pasta, Egg Noodles, cooked and drained
1-1/2 tsp(s). cinnamon, ground
1/4 Cup(s). Nature's Best Dairy® Butter, melted
3 Nature's Best Dairy® Egg(s), beaten
2 Peak Fresh Produce® Apple(s), Red Delicious, peeled and cored
1 Cup(s). raisin(s)
1 Cup(s). West Creek® Applesauce
1/4 Cup(s). West Creek® Honey