Bacon, Pear and Gruyère Panini
About this Recipe
Bacon, pears, brown sugar, mushrooms and Gruyere all melted on brioche bread make a delicious lunch or brunch option.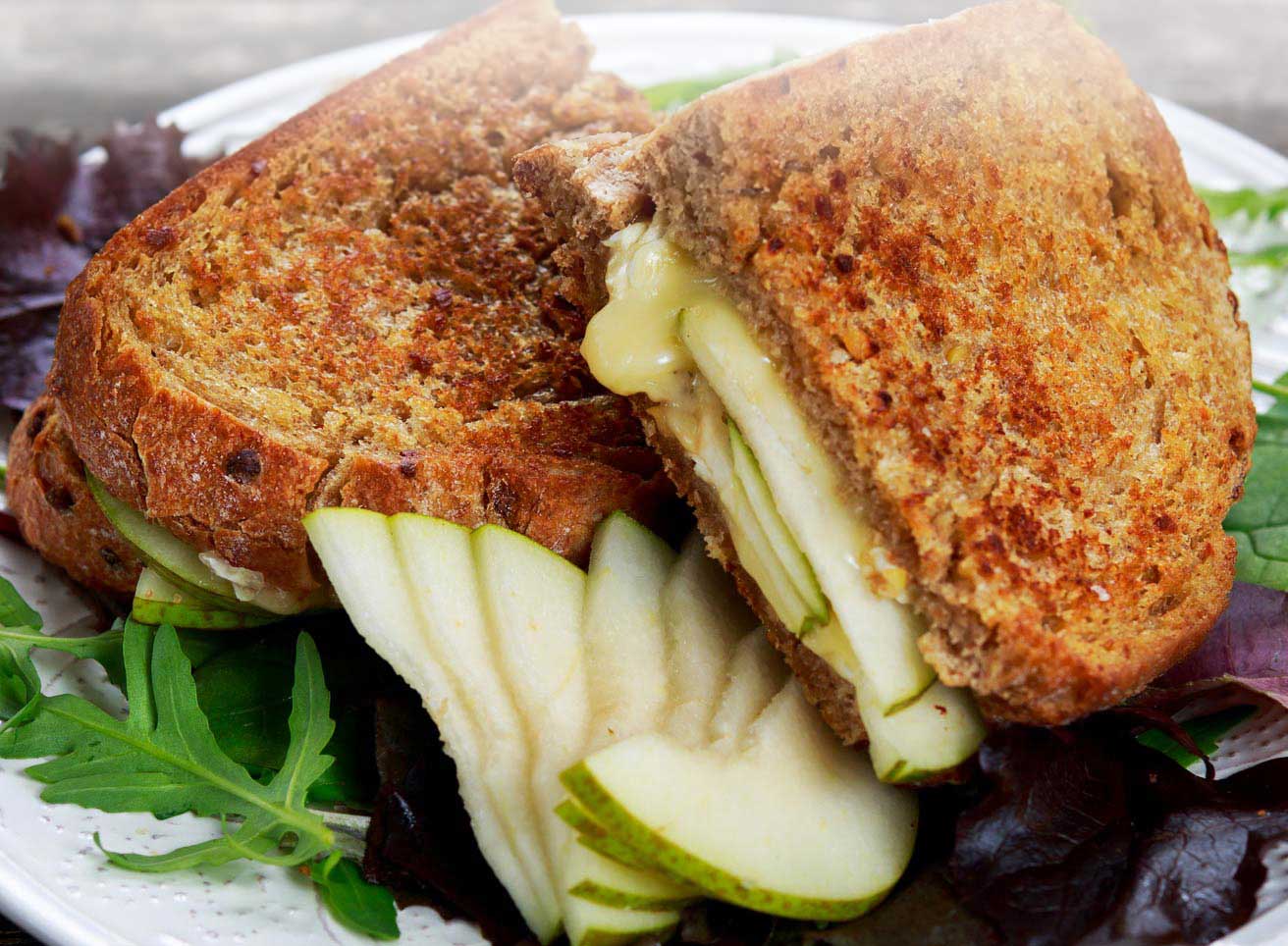 Bacon, Pear and Gruyère Panini
Directions
Pre-heat panini grill to 350 degrees.
In a large saute pan over medium-high heat, cook bacon until crispy, about 3 minutes.
Drain cooked bacon on a few paper towels and reserve about a tablespoon of fat.
In the same pan, add pears and cook over low heat for 2 minutes.
Flip the pears, add the brown sugar and cook for another 2 minutes.
Reserve the cooked pears. In a separate saute pan, melt the butter and add the mushrooms.
Cook for 3-5 minutes over high heat.
Remove from heat, add arugula.
Wilt slightly, season with sea salt and pepper.
Ingredients
20 slices Heritage Ovens® Bun(s), Brioche, cut into 3/4-inch slices
1 Tbsp. Nature's Best Dairy® Butter
1/4 pound Peak Fresh Produce® Arugula
2 cups Peak Fresh Produce® Mushroom(s), Crimini, sliced
5 whole pear(s), peeled and thinly sliced
1/2 pound Ridgecrest® Bacon, Applewood Slice(s)
to taste salt and pepper
1/4 cup sugar, dark brown
8 oz. West Creek® Cheese, Gruyère