Bacon Wrapped Bacio Sticks
About this Recipe
Melty Bacio cheese wrapped in crispy bacon, what customer could refuse this delicious appetizer that's made with only 2 ingredients?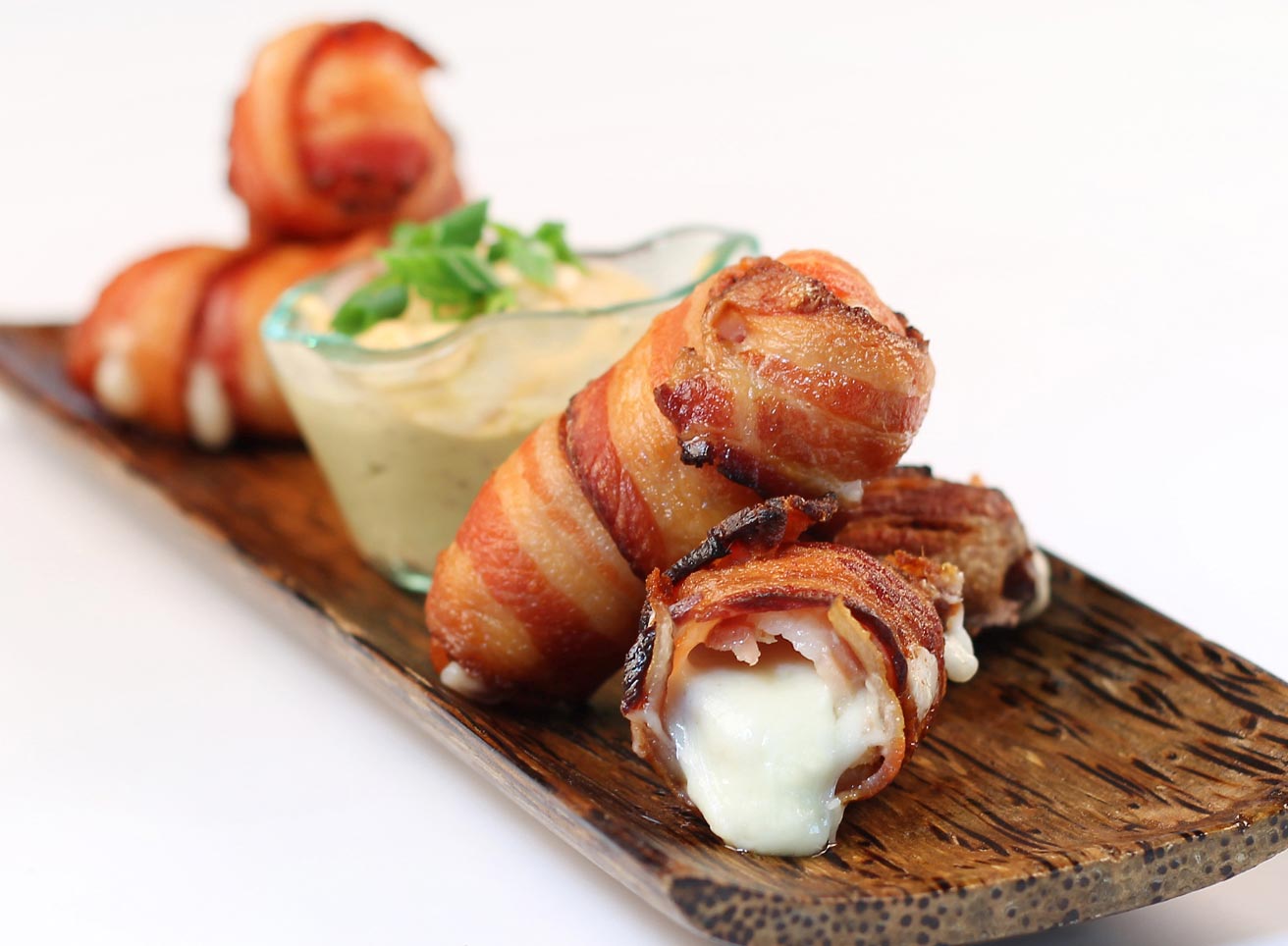 Bacon Wrapped Bacio Sticks
Directions
Cut up Bacio cheese so that it will fit onto a half sheet tray. Spray sheet tray with pan spray, then line with the cheese. Place in oven to melt and slightly caramelize the top of cheese.
Remove from oven and chill in cooler until temperature goes below 40 degrees.
Cut cheese into strips, about 4 inches long. Take one bacon strip and wrap one cheese stick from end to end, covering stick. Take another slice and wrap around covering all sides so no Bacio cheese is visible. Use a toothpick to hold everything in place.
Place in the fryer and cook until bacon is done.
Serve with your choice of dipping sauce.
Ingredients
3 pounds Bacio® Cheese Block, Whole Milk Mozzarella
8 slices Ridgecrest® Bacon, Applewood Slice(s)