Bacon Wrapped Scallops with Jala-Mango Sauce
About this Recipe
Soft scallops and crispy bacon combine to make a delicious summer item.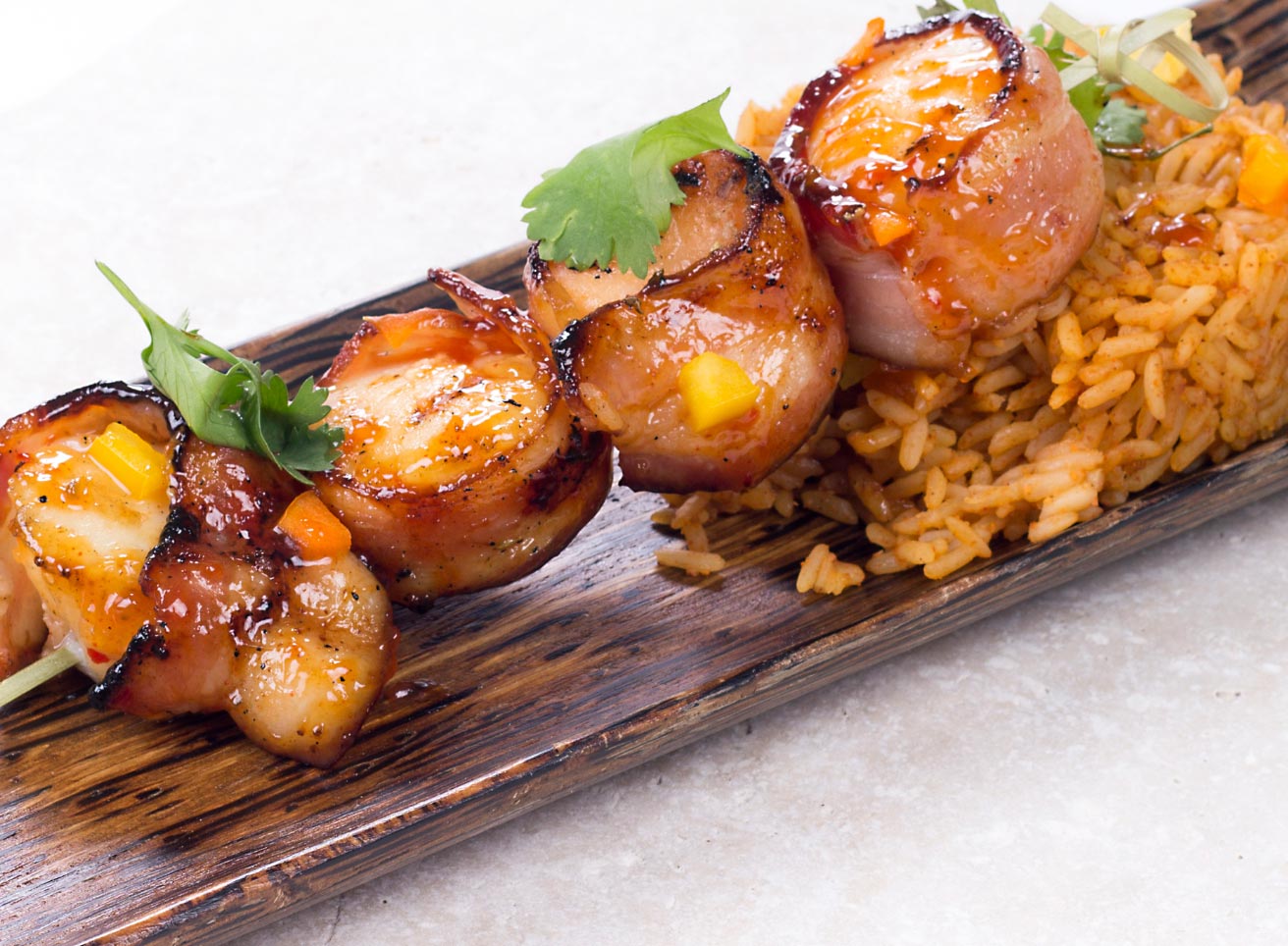 Bacon Wrapped Scallops with Jala-Mango Sauce
Directions
Wrap each shrimp with bacon, then take a toothpick and stick through to hold bacon on the scallop.
Start cooking rice on stove per directions.
Place scallops on grill and brush with sauce.
Each time you turn the scallops brush with sauce.
When rice is done set aside.
Take a biscuit cutter and place in the middle of plate.
Spoon rice in the cutter forming a nice size ring.
Place the scallops on the rice.
Drizzle a little sauce on them.
Place whole leaves of the cilantro to garnish and serve.
Ingredients
6 Empire's Treasure® Scallops
1/2 oz. Peak Fresh Produce® Cilantro
6 oz. Spanish Rice package(s)
6 West Creek® Bacon, Slice(s)
4 oz. West Creek® BBQ Sauce, Jala-Mango