Bacon Wrapped Shrimp with Poblano Cream
About this Recipe
A popular appetizer, these bacon-wrapped shrimp are taken to the next level with a spicy, creamy, satisfying sauce.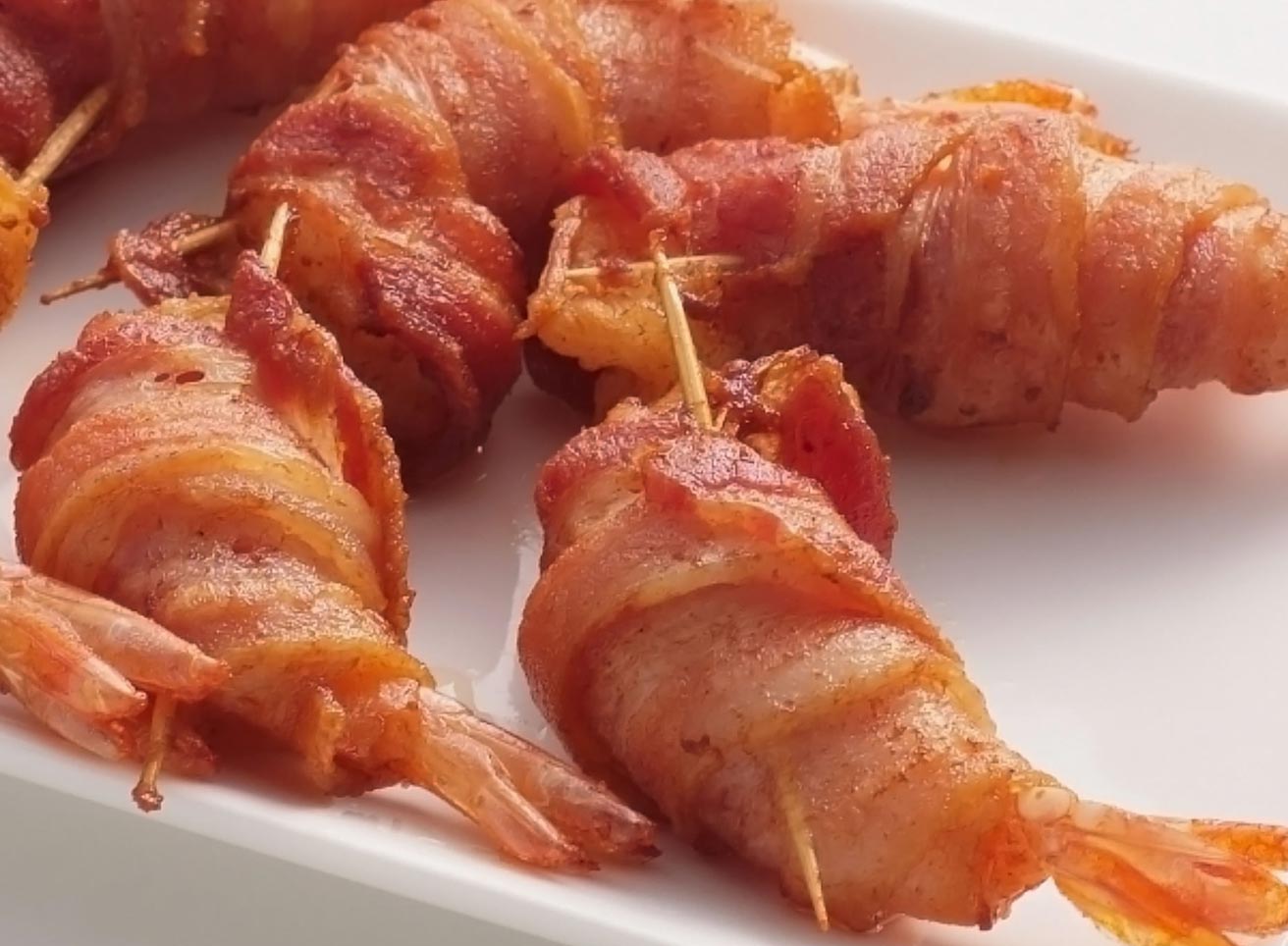 Bacon Wrapped Shrimp with Poblano Cream
Directions
Wrap each shrimp with a half a piece of bacon and secure with toothpick.
Preheat oven to 400 degrees and cook shrimp for 4-5 minutes, then set aside.
In a sauce pan over medium high heat, add oil.
Add garlic, poblano pepper, salt and pepper.
Cook for 3-4 minutes.
Add cream and shrimp base and simmer for 10-15 minutes.
Transfer to blender and puree.
Strain and serve atop shrimp.
Ingredients
1 Tsp. base, shrimp
1/8 tsp. black pepper
6 Empire's Treasure® Shrimp, Raw, Tail-On, 21/25
2 Cup(s) Nature's Best Dairy® Cream, Heavy Whipping
2 Tbsp. oil
1/2 tsp. Peak Fresh Produce® Garlic, Clove(s), minced
3 Tbsp. Peak Fresh Produce® Onion(s), Yellow, diced
1 pepper(s), poblano, roasted and seeded
3 slices Ridgecrest® Bacon, Applewood Slice(s)
1/8 tsp. salt
6 toothpick(s)