Banana Pudding
About this Recipe
Nothing tops off a great meal any better than this tasty banana pudding.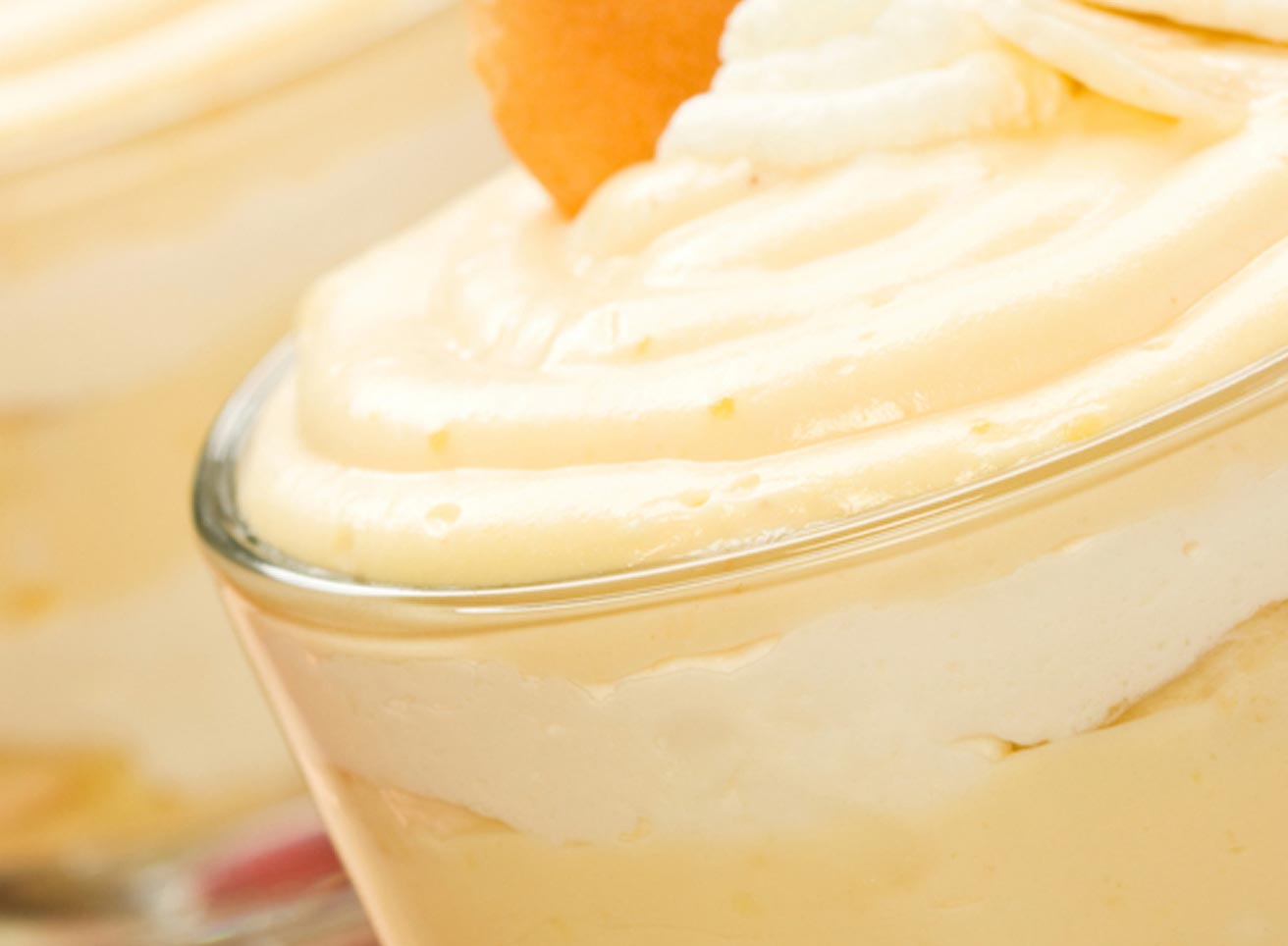 Banana Pudding
Directions
Heat milk to boiling.
Whip egg yolks until light. Fold sugar into eggs.
Combine flour and salt and mix with just enough warm water to make a smooth, thick paste.
Add all ingredients (except bananas and wafers) to milk and cook until thick, about 3-4 minutes.
Layer first wafers, then bananas in 8"x10" dish and pour mixture over both. Top with wafers.
*Beat reserved egg whites to stiff peaks (sweeten).
Cover dessert, brown in hot oven (400) and serve warm.
Ingredients
6-8 banana(s), (ripe, sliced)
6 tbl flour, all-purpose
1 box Heritage Ovens® Wafers, Vanilla
4 cup Nature's Best Dairy® Milk
1/2 tsp salt
1 cup sugar
1 tsp vanilla extract, pure
6 yolks West Creek® Egg(s), Medium, (save whites)
1/4 lb West Creek® Margarine